ABCs of the FDA – How to… Set a Preclinical Roadmap
Texas Medical Center , John P. McGovern Campus , Houston , TX 77021
October 20, 2015 from 18:00 PM to 20:30 PM (CST)
$10 - $35
---
Program Overview:
Moving a program from Discovery through Development is an arduous task. Key among these challenges is designing a safe and druggable molecule that can withstand the rigors of preclinical testing in support of First in Human (FIH) trials, human Proof of Concept (POC), and ultimately global drug registration. This session will highlight design considerations to optimize drug disposition and safety characteristics in the Discovery phase, so that the preclinical road in Development will be a smooth one. In addition, you will learn what startups need to know about preclinical requirements and resources to support early clinical trials through Human POC. This "how to" workshop is geared towards pharmaceutical and biotech startups.

Topics will include:
Key drug metabolism, pharmacokinetic and toxicology characteristics that should be considered in molecule design
Preclinical requirements to support FIH and POC
Evaluating preclinical resources (consultants and CROs) to support your program
Hiring your first Preclinical FTE

The workshop will feature Michael Kelley, VMD, Ph.D., DABT, Senior Scientific Director with Janssen Research & Development. Mike has over 25 years of industry experience and has held leadership positions in both small and large biopharmaceutical companies.

The "How to…Workshop" series is dedicated to giving you the keys to a successful business, from creation to exit. As with all our events, the "How to…Workshop" is interactive and informal so bring your questions with you!

Speaker:
Michael Kelley, VMD, Ph.D., DABT | Senior Scientific Director, Janssen Research & Development read bio»

Agenda:
4:00 PM | Registration and Networking
4:30 PM | Presentation
5:30 PM | Networking Reception
6:30 PM | Program Close

Fees:
$35 General Public
$20 Student/Academic
$45 Onsite

Location:
Texas Medical Center
John P. McGovern Campus
2450 Holcombe Blvd, Suite X
Houston, TX 77021

Parking Information:
Please park in the self parking areas of the McGovern Campus. Grab a Token at the gate and bring it to the event space. We encourage carpooling and using the TMC shuttles.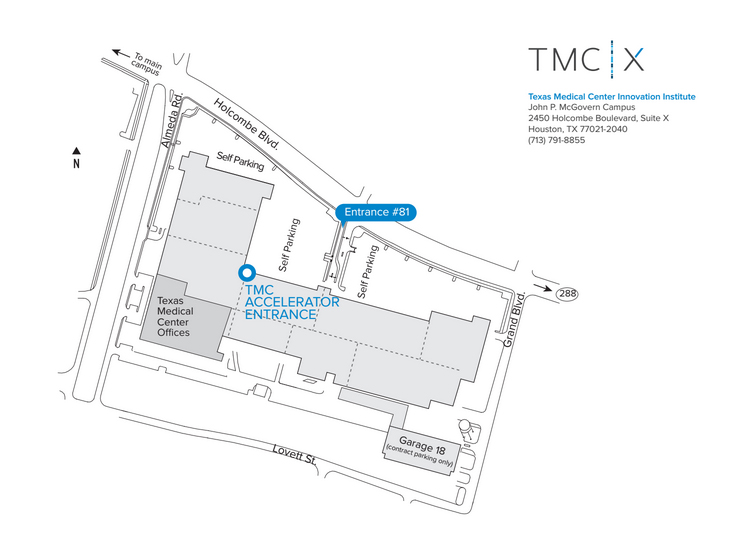 Speaker's Biography:

Michael Kelley, VMD, Ph.D., DABT | Senior Scientific Director, Janssen Research & Development
Mike is currently Senior Scientific Director/Head of Preclinical Projects & Submissions at the Janssen R&D site in Spring House, PA. As part of this role, he is responsible for a portfolio of discovery and development projects in the Oncology, Cardiovascular and Metabolism therapeutic areas. Mike is also the Janssen R&D preclinical scientific liaison to the Johnson & Johnson Boston Innovation Center. Mike has more than 25 years of preclinical experience working for small and large biopharmaceutical companies. He is a full member of the Society of Toxicology, Past-President of the Mid-Atlantic Chapter of the Society of Toxicology, and a Diplomate of the American Board of Toxicology. Mike received his BA and VMD degrees from the University of Pennsylvania, and his Ph.D. in toxicology from Texas A&M University.
Connect with Mike:
---
JLABS @ TMC
Johnson & Johnson Innovation, JLABS (JLABS) is a global network of open innovation ecosystems, enabling and empowering innovators to create and accelerate the delivery of life-saving, life-enhancing health and wellness solutions to patients around the world. JLABS achieves this by providing the optimal environment for emerging companies to catalyze growth and optimize their research and development by opening them to vital industry connections, delivering entrepreneurial programs and providing a capital-efficient, flexible platform where they can transform the scientific discoveries of today into the breakthrough healthcare solutions of tomorrow. At JLABS we value great ideas and are passionate about removing obstacles to success to help innovators unleash the potential of their early scientific discoveries. JLABS is a no-strings-attached model, which means entrepreneurs are free to develop their science while holding on to their intellectual property. JLABS is open to entrepreneurs across a broad healthcare spectrum including pharmaceutical, medical device, consumer and digital health sectors. The JLABS flagship opened in 2012 in San Diego at Janssen's West Coast Research Center, and since then has grown to eight locations including the Bay Area, Boston & Lowell, MA, Houston, Toronto and a ninth location, New York City, launching in 2018. For more information please visit jlabs.jnjinnovation.com.
Event contact
---