[Austin TX session] Sell Your Science: Best Practices for Developing an Effective Non-Confidential Pitch Deck
Add this event to your calendar:
25/05/2017 13:00
25/05/2017 15:00
America/Chicago
[Austin TX session] Sell Your Science: Best Practices for Developing an Effective Non-Confidential Pitch Deck
ACC Bioscience Incubator , 6101 Airport Blvd , Austin , TX 78752
JLABS @ TMC
false
DD/MM/YYYY
[Austin TX session] Sell Your Science: Best Practices for Developing an Effective Non-Confidential Pitch Deck
ACC Bioscience Incubator , 6101 Airport Blvd , Austin , TX 78752
May 25, 2017 from 13:00 PM to 15:00 PM (CST)
$10 - $35
---


It can be tricky to communicate the full potential of your discoveries without spilling the secret sauce. Join us for a session on learning the tricks of the trade in preparing a non-confidential deck and executive summary. Experts of the craft will share practical tips on becoming more effective in communicating your story to Angel investors and VCs, increasing your chances of successful fundraising.

Speaker:
  Tom Luby, Ph.D. | Head of JLABS, Texas, Johnson & Johnson Innovation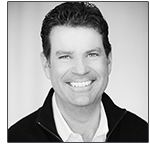 Tom is the new Head of JLABS, Texas.  Previously, Tom was the Senior Director of New Ventures at Johnson & Johnson Innovation, Boston where he focused primarily on cardiovascular & metabolic; infectious diseases and Vaccines; and neurobiology. Prior to joining the Johnson & Johnson Family of Companies, Tom was the Sr. Director of Research Ventures at Shire Human Genetic Therapies. In this position, Tom played a central role in the evaluation, diligence, and deal processes across a number of successful early-stage investments in the rare disease space. He was member of the BOD at Armagen Technologies, led the collaboration with Nimbus Discovery, and was instrumental in establishing and leading the alliance that Shire put in place with Atlas Venture. Prior to this, Tom held a variety of research and development roles in both start-up and mid-sized biotech. He has worked on multiple discovery through Phase II programs in infectious disease, oncology, immunotherapy, and monogenetic disorders. His experience includes pre-clinical development, early-stage portfolio oversight, licensing, due diligence, company formation, alliance management, and key opinion leader outreach. Tom received his BS in Biology from State University of New York, his Ph.D. in Immunology from Tufts University, and was a post-doctoral fellow in yeast genetics at Harvard School of Public Health.
Connect with Tom:   

This event is presented in partnership with:



Agenda:
11:00 AM | Registration Opens
11:15 AM | Networking Lunch*
12:00 PM | Presentation
12:45 PM | Q&A
1:00 PM | Program Close

*Light food & beverage provided

Who should attend:
This workshop is ideal for inventors in academic centers and hospitals, and early stage healthcare start-ups in the pharma, medical device, consumer health and digital innovation areas.

Fees:
FREE | There is no cost to attend this workshop, but pre-registration is required.

Location:
ACC Bioscience Incubator
Austin Community College
6101 Airport Blvd.
Austin, TX 78752

Parking Information:
Please park in the self parking areas of the Austin Community Campus. 


---
JLABS @ TMC
Johnson & Johnson Innovation, JLABS (JLABS) is a global network of open innovation ecosystems, enabling and empowering innovators to create and accelerate the delivery of life-saving, life-enhancing health and wellness solutions to patients around the world. JLABS achieves this by providing the optimal environment for emerging companies to catalyze growth and optimize their research and development by opening them to vital industry connections, delivering entrepreneurial programs and providing a capital-efficient, flexible platform where they can transform the scientific discoveries of today into the breakthrough healthcare solutions of tomorrow. At JLABS we value great ideas and are passionate about removing obstacles to success to help innovators unleash the potential of their early scientific discoveries. JLABS is a no-strings-attached model, which means entrepreneurs are free to develop their science while holding on to their intellectual property. JLABS is open to entrepreneurs across a broad healthcare spectrum including pharmaceutical, medical device, consumer and digital health sectors. The JLABS flagship opened in 2012 in San Diego at Janssen's West Coast Research Center, and since then has grown to eight locations including the Bay Area, Boston & Lowell, MA, Houston, Toronto and a ninth location, New York City, launching in 2018. For more information please visit jlabs.jnjinnovation.com.
Event contact
---