From Chemical to Drug - The Path to a Small Molecule IND
UCSF , Byers Auditorium, Genentech Hall , San Francisco , CA 94158
April 15, 2015 from 10:00 AM to 13:30 PM (PST)
$10 - $35
---
From Chemical to Drug - The Path to a Small Molecule IND
Best Practices When Filing Small Molecule Investigational New Drug Applications

Program Overview:
Do you have a solid plan to achieve IND acceptance? Filing an Investigational New Drug (IND) application might be the next step in advancing your company's early-stage drug development program. Johnson & Johnson Innovation, JLABS and Janssen Discovery Sciences invite you to an in-depth look into the process of filing an IND. Whether your goal is to develop a pipeline through commercial launch or partner as early as possible, submitting an IND is a critical early milestone for every biotech company. With big Pharma and VC firms competing for the most promising compounds, startups are expected to demonstrate a clear blueprint for IND approval, and we want you to be ready.

The presentations will highlight the following:

    - Janssen Research & Development - your partner of choice
    - Preclinical Development strategies for pharmacokinetics, drug metabolism and toxicology
    - Key CMC strategies to balance cost, time and quality risks
    - Designing First-in-Human trials to highlight the qualities of your molecule
    - Regulatory strategy, IND requirements, and Pre-IND meetings


Agenda:

8:00 AM |
Registration, Breakfast, and Networking
8:30 AM |
Janssen Research & Development -Your partner of choice
9:00 AM |
Preclinical Development Strategies
 
- Designing drugable molecules with appropriate kinetics and metabolism
- Preclinical toxicology evaluations before and during GLP toxicology
- Considerations for typical First-in-Human (FIH) Program
9:30 AM |
Chemistry, Manufacturing and Controls Strategies
 
- Optimizing manufacture of your Active Pharmaceutical Ingredient (API)
- Drug product formulations for FIH
10:00 AM |
Clinical Pharmacology
 
- Designing FIH trials
- Understanding PK/PD
- Biomarkers of safety and efficacy
10:30 AM |
Regulatory - Satisfy Statutory Legal Requirements for Testing in Humans
 
- Regulatory Strategy
- Data requirements: CMC, safety, clinical plan
- eCTD
- Pre-IND meetings
11:00 AM |
Discussion and Q&A
11:30 AM |
Program Close
 


Speakers: Janssen Pharmaceutical Companies of Johnson and Johnson


Fees:
$35 | General Public
$20 | Student/Academic
$45 | At the door


Location:
UCSF - Byers Auditorium, Genentech Hall
600 16th St
San Francisco, CA 94158
Download the Mission Bay Map»


Speakers Biographies:


Anders Brunmark, Ph.D. | External Innovation, Discovery Sciences, Janssen R&D
Anders Brunmark obtained his undergraduate in chemistry at University of Lund and completed his PhD on quinones and free radical biochemistry at University of Linköping, Sweden. He held a faculty position at this University between 1988 and 1992. He did postdoctoral work on immune recognition at the Department of Immunology at The Scripps Research Institute in La Jolla, CA between 1990 and 1994. Anders Brunmark joined J&J's Pharmaceutical R&D organization in 1994 as group leader for protein expression and held a group leader position in Immunology Discovery 1999-2004. In 2004 Anders established an enabling technologies team at the La Jolla, California R&D site, comprising DMPK, PharmSci/formulations, Genomics, Compound Logistics, and High Throughput Screening functions. In 2012 he took a job as Scientific Director in Integrated Systems Biology. Since 2014 he is Director in External Innovation in Janssen R&D Discovery Sciences with primary responsibility for Western US and Canada. He is an author on 48 papers, 3 book chapters, and inventor on 5 patents. Anders Brunmark's research interests include development and application of new techniques for studying disease mechanisms and drug action both in vitro and in vivo.

Mark Krook, Ph.D. | Sr. Scientific Director, Portfolio Management, Janssen R&D
Mark has over 29 years of drug development experience in the pharmaceutical industry. He began his career at The Upjohn Company (eventually becoming Pfizer) as a process chemist working on API process development for clinical and commercial needs, eventually moving into the leadership of global, multi-site chemical process R&D organizations with responsibilities for both laboratory and pilot plant facilities. From there he transitioned to portfolio management, providing broad technical, strategic and governance oversight for cross-functional CMC activities within a diversified portfolio of development projects. Mark joined Janssen in 2007 where he is currently a Senior Scientific Director, Portfolio Management leading a group of CMC Leaders with responsibility for CMC activities across the entire development spectrum (pre-clinical to life cycle management). He earned a B.A. in Chemistry from the College of St. Thomas (now University of St. Thomas) and completed a Ph.D. in Organic Chemistry from the University of Notre Dame.

Sandra Snook | Sr. Director, Preclinical Development & Safety, Janssen R&D
Sandra has been supporting the preclinical development of small molecules for 23 years. She is a DVM and board certified Veterinary Pathologist and after a stint in academics moved to GD Searle/Pharmacia where she worked for 11 years supporting late Discovery and Development small and large molecule projects. In 2003 she took on the mission to form the nascent Preclinical Development & Safety group for Janssen's La Jolla site. She has worked across therapeutic areas including infectious, metabolic and cardiovascular diseases, immunology, neuroscience and oncology. She has lead staff supporting toxicology and DMPK project support as well as laboratory animal medicine, investigative toxicology and molecular pathology. She and her team have extensive experience supporting innovative compound development from lead optimization through global registration; including managing the preclinical portion of external alliances and partnerships. Her team is frequently called upon to participate in critical due diligence reviews of potential licensing deals. For the last few years Sandra has also lead the Janssen Imbruvica preclinical development team, one of the first drugs to successfully navigate the Breakthrough Drug designation at the FDA. Sandra received her AB degree from The University of Chicago, a DVM from Iowa State University and served as a post-doctoral fellow in Comparative Pathology at Harvard University. She served on the faculty of The University of Chicago where she had independent research funding (NIDA) and ran a comparative pathology diagnostic laboratory supporting the LAMS organization in addition to the Lincoln Park Zoo and Shedd Aquarium. She is an author on 21 papers.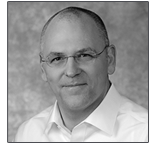 Kenneth Turner, Ph.D. | Sr. Scientific Director, Quantitative Sciences Therapeutic Area Leader, Cardiovascular & Metabolism, Janssen R&D
Ken received his BA degree in Chemistry and his Ph.D. degree in Pharmaceutics from the University of North Carolina at Chapel Hill. After graduating, he accepted a position in the Drug Metabolism and Pharmacokinetics Department of Novartis Pharmaceuticals in 1997 and performed toxicokinetic analysis, preclinical PK/PD modeling, and allometric scaling to support the transition of compounds from preclinical to clinical development. Ken joined the Metabolism and Pharmacokinetics Department of Bristol-Myers Squibb in 1999, and provided PK/PD support for compounds in nonclinical development and directed Clinical Pharmacology programs in late development. In 2001, he became an Exploratory Clinical Research Team Leader for Endocrine/Aging and Lipids Disorders programs, and led teams responsible for progressing compounds through the Discovery, First in Human, and Proof of Concept stages of development. Under his leadership, these teams implemented PK/PD modeling & simulation and utilized appropriate safety and efficacy biomarkers to optimize the design and efficiency of clinical trials. Ken joined Janssen in 2005 and led the Clinical Pharmacology program for the antibiotic doripenem through successful registration. He became the Clinical Pharmacology Therapeutic Area Head for the Cardiovascular & Metabolism and Immunology Therapeutic Areas in 2009, and is currently serving as the Quantitative Sciences Therapeutic Area Leader for the Cardiovascular & Metabolism Therapeutic Area.

Katherine Tsokas, J.D. | Sr. Director, Global Regulatory Affairs, Janssen R&D
Katherine has 25 years of progressive global regulatory experience in small and large sized Pharma companies. She has worked on products at various stages of development, from early through to filing, approval and commercialization. Currently, Katherine provides strategic regulatory oversight to advanced therapy projects including cell therapies in several therapeutic areas by ensuring regulatory strategies contribute to and support the development plans for the products and that all opportunities for collaboration internally and externally are utilized. Katherine is a member of the Alliance for Regenerative Medicine (ARM). She is the Chair for the ARM Regulatory Committee, and a member of the Reimbursement, and the Science and Technology Committees. Katherine received her Bachelor of Science Biology from Temple University, Juris Doctorate from Widener University Law School, and is admitted to the practice of law in Pennsylvania and New Jersey.

---
JLABS Bay Area
About Johnson & Johnson Innovation, JLABS Johnson & Johnson Innovation, JLABS (JLABS) is a global network of open innovation ecosystems, enabling and empowering innovators to create and accelerate the delivery of life-saving, life-enhancing health and wellness solutions to patients around the world. JLABS achieves this by providing the optimal environment for emerging companies to catalyze growth and optimize their research and development by opening them to vital industry connections, delivering entrepreneurial programs and providing a capital-efficient, flexible platform where they can transform the scientific discoveries of today into the breakthrough healthcare solutions of tomorrow. At JLABS we value great ideas and are passionate about removing obstacles to success to help innovators unleash the potential of their early scientific discoveries. JLABS is a no-strings-attached model, which means entrepreneurs are free to develop their science while holding on to their intellectual property. JLABS is open to entrepreneurs across a broad healthcare spectrum including pharmaceutical, medical device, consumer and healthtech sectors. The JLABS flagship opened in 2012 in San Diego at Janssen's West Coast Research Center, and since then has grown to ten global locations including the Bay Area, Boston & Lowell, MA, Houston, Toronto, Beerse (Belgium), with New York City, opening in June 2018, and Shanghai in 2019. For more information please visit www.jlabs.jnjinnovation.com or follow @JLABS. About Johnson & Johnson Innovation Johnson & Johnson Innovation LLC focuses on accelerating all stages of innovation worldwide and forming collaborations between entrepreneurs and Johnson & Johnson's global healthcare businesses. Johnson & Johnson Innovation provides scientists, entrepreneurs and emerging companies with one-stop access to science and technology experts who can facilitate collaborations across the pharmaceutical, medical device and consumer companies of Johnson & Johnson. Under the Johnson & Johnson Innovation umbrella of businesses, we connect with innovators through our regional Innovation Centers, Johnson & Johnson Innovation | JLABS, Johnson & Johnson Innovation - JJDC, Inc. and our Business Development teams to create customized deals and novel collaborations that speed development of innovations to solve unmet needs in patients. For more information please visit www.jnjinnovation.com or follow @JNJInnovation.
Event contact
---