Digital Health: It's Getting Personal - Onsite
Janssen Labs , 3210 Merryfield Row , San Diego , CA 92121
September 26, 2014 from 19:00 PM to 22:00 PM (PST)
$10 - $35
---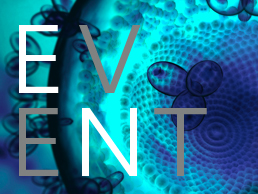 The arrival of digital health is radically transforming healthcare. Consumer empowerment in healthcare continues to grow and, as a result, is changing the way health data is tracked, sorted and shared on a regular basis. With the Quantified Self movement in full swing, crowdsourcing generating buzz and business models racing to keep up with the adoption of big data, the number of players in the healthcare industry has grown exponentially. Join us on September 18 while we step back to look at the big picture of digital health - where it's been, where it's headed, and the potential speed bumps along the way. Hear from a panel of experts from different areas of the digital health revolution, including open data, funding and the physician/patient relationship.

Our panel discussions are candid, interactive and informal. We hope you walk away with the real story behind how things work so you can make it happen for yourself. This panel will be followed by a networking reception.

Panelists:
Lucian Iancovici, MD | Investment Manager, Qualcomm Life Fund read bio»
Lucila Ohno-Machado, MD, MBA, PhD | Professor and Division Chief, Division of Biomedical Informatics, Department of Medicine, University of California, San Diego read bio»
Mark Oswald | Global Head of Enabling Technologies, Janssen Healthcare Innovation (JHI) read bio»
Steven R. Steinhubl, MD | Director of Digital Medicine, Scripps Translational Science Institute, and Clinical Cardiologist, Scripps Health read bio»
Robert B. McCray | President & CEO, Wireless-Life Sciences Alliance [moderator] read bio»

Who Should Attend:
Life science, biotech and digital health industry enthusiasts, entrepreneurs, investors, founders, and CEOs

Cost:
Academic/Student Rate | $20
General Public | $40
On-site | $50

Panelists' Biographies

Lucian Iancovici, MD | Investment Manager, Qualcomm Life Fund
Lucian is an Investment Manager at Qualcomm Ventures, who makes investments through Qualcomm's Life Fund. His background and experience in medicine lead him to believe that this is a transformative period in the healthcare space, especially given the renewed interest in performance and cost metrics prevalent today. In this context, Lucian is focused on wireless healthcare opportunities. Previously, Lucian worked at McKinsey & Company, where he spent most of his time in the North American healthcare practice advising on clinical and business model transformation for large hospital systems. Prior to McKinsey, Lucian was a board certified internal medicine doctor practicing in New York.
Lucian trained in internal medicine at Columbia University Medical Center in New York and completed both medical school and his undergraduate studies at Tufts University.

Lucila Ohno-Machado, MD, MBA, PhD | Professor and Division Chief, Division of Biomedical Informatics, Department of Medicine, University of California, San Diego
Lucila Ohno-Machado, MD, MBA, PhD received her medical degree from the University of Sao Paulo and her doctoral degree in medical information sciences and computer science from Stanford. She is Associate Dean for Informatics and Technology, and the founding chief of the Division of Biomedical Informatics at UCSD, where she leads a group of faculty with diverse backgrounds in medicine, nursing, informatics, and computer science. Prior to her current position, she was faculty at Brigham and Women's Hospital, Harvard Medical School and at the MIT Division of Health Sciences and Technology. Dr. Ohno-Machado is an elected fellow of the American College of Medical Informatics, the American Institute for Medical and Biological Engineering, and the American Society for Clinical Investigation. She serves as editor-in-chief for the Journal of the American Medical Informatics Association since 2011. She directs the NIH-funded iDASH National Center for Biomedical Computing.

Mark Oswald, MD | Global Head of Enabling Technologies, Janssen Healthcare Innovation (JHI)
Mark brings over twenty years of combined technical leadership, software development, program and product management and technology consulting experience. At JHI, Mark is responsible for leading the global strategic planning and implementation of JHI's technology platforms. He is responsible for the continued deployment of the Care4Today™ Mobile Health Manager medication adherence platform, including the addition of new features, collaborating across sectors/brands and expanding to new global markets. Mark also leads the implementation of the technology component of Care4Today™ integrated care solutions, currently including Heart Health Solutions, Mental Health Solutions and Orthopaedic Solutions. Mark joins JHI from Numera Health where he was Chief Technology Officer since 2009. Numera provides consulting services and customizable solutions for mHealth strategies in the areas of healthy aging, chronic condition management and post-acute care. Prior to this, Mark was Vice President of Common Software Platform at NCR Corporation and had responsibility for a number of teams within the engineering organization. Mark was Senior Program Manager for Microsoft's BizTalk Accelerator and was also a founding member of Microsoft's healthcare consulting practice. He studied computer science at the University of Pittsburgh.

Steven R. Steinhubl, MD | Director of Digital Medicine, Scripps Translational Science Institute, and Clinical Cardiologist, Scripps Health
Dr. Steinhubl is the Director of Digital Medicine at the Scripps Translational Science Institute and a clinical cardiologist at Scripps Health. He received his undergraduate training in engineering at Purdue University, graduate training in physiology at Georgetown University, and his medical degree at St. Louis University. Steve's residency training was completed at David Grant USAF Medical Center and his cardiology fellowship at the Cleveland Clinic. Prior to joining Scripps Steve was the Director of Cardiovascular Wellness and the Medical Director for Employee Wellness for the Geisinger Healthcare System.
As a clinician-scientist Dr Steinhubl's research activities have focused on clinical trials of novel therapeutic interventions to improve outcomes, ranging from the study of novel antithrombotic therapies to the application of an integrated systems-based approach for the optimal identification, communication and treatment of individual risk. He has been principal investigator or helped lead over a dozen large-scale, international randomized trials and has authored nearly 200 peer-reviewed manuscripts as well as numerous book chapters, and abstracts. At Scripps, through the development and oversight of a portfolio of clinical trials, Steve is responsible for helping develop the evidence base necessary to establish the role of mobile health technologies in the transformation of healthcare.

Robert B. McCray | President & CEO, Wireless-Life Sciences Alliance
Robert B. McCray is President & CEO of the Wireless-Life Sciences Alliance, which he co-founded in 2005. Mr. McCray also serves as Chairman of Alliance Healthcare Foundation, the largest dedicated health charity headquartered in the San Diego region; Member of the Board of Directors of Midmark Corporation, a medical products and services company; Member of the board of the Personal Connected Health Alliance (a HIMSS subsidiary); and as a board member of CONNECT, a nonprofit that catalyzes technology and life sciences companies.
Previously, Mr. McCray served as Managing Partner of Triple Tree, LLC, a merchant bank focused on the healthcare sector; Chairman, President and CEO of HealthCap, Inc., a successful venture capital-backed physician practice management company; as President, COO and early investor in Digital On-Demand, Inc., a technology company operating the ReDotNet music distribution system in major retail chains; as Managing Director of Caremark Physician Resources, a division of Baxter; and co-founder and Chairman of OnCall Medicine, Inc., a medical house calls company. Prior to his business career, Rob practiced healthcare regulatory and transactional law for 15 years and created a focused inter-disciplinary healthcare law firm and consultancy with a national client base.
Mr. McCray holds a Bachelor of Science Degree from the University of California, San Diego and a Juris Doctor degree from the UC Davis School of Law.

---
JLABS San Diego together with Janssen R&D
Johnson & Johnson Innovation, JLABS (JLABS) is a global network of open innovation ecosystems, enabling and empowering innovators to create and accelerate the delivery of life-saving, life-enhancing health and wellness solutions to patients around the world. JLABS achieves this by providing the optimal environment for emerging companies to catalyze growth and optimize their research and development by opening them to vital industry connections, delivering entrepreneurial programs and providing a capital-efficient, flexible platform where they can transform the scientific discoveries of today into the breakthrough healthcare solutions of tomorrow. At JLABS we value great ideas and are passionate about removing obstacles to success to help innovators unleash the potential of their early scientific discoveries. JLABS is a no-strings-attached model, which means entrepreneurs are free to develop their science while holding on to their intellectual property. JLABS is open to entrepreneurs across a broad healthcare spectrum including pharmaceutical, medical device, consumer and healthtech sectors. The JLABS flagship opened in 2012 in San Diego at Janssen's West Coast Research Center, and since then has grown to ten global locations including the Bay Area, Boston & Lowell, MA, Houston, Toronto, Beerse (Belgium), with New York City, opening in June 2018, and Shanghai in 2019. For more information please visit www.jlabs.jnjinnovation.com or follow @JLABS.
Event contact
---