Fireside Chat with Medical Device Leaders from Johnson & Johnson Innovation
Add this event to your calendar:
09/05/2017 17:30
09/05/2017 19:30
America/Chicago
Fireside Chat with Medical Device Leaders from Johnson & Johnson Innovation
JLABS @ TMC , John P. McGovern Campus , Houston , TX 77021
JLABS @ TMC
false
DD/MM/YYYY
Fireside Chat with Medical Device Leaders from Johnson & Johnson Innovation
JLABS @ TMC , John P. McGovern Campus , Houston , TX 77021
May 09, 2017 from 17:30 PM to 19:30 PM (CST)
$10 - $35
---

We know what you, the innovator, need to get your science to patients. It is because of YOU that Johnson & Johnson Innovation (JJI) created regional centers that host a team of science and transaction experts whose goal is to find high potential early-stage (pre-clinical proof-of-concept) innovation and help accelerate the science to the patient. The JJI team has broad deal-making capabilities with the flexibility to adapt the deal structures to the science, across the Pharmaceutical, Medical Devices and Consumer healthcare segments.

Johnson & Johnson's Medical Device business is one of the largest in the world. J&J produces a broad range of innovative products in the field of orthopedics, neurovascular, surgery, vision care, diabetes care, infection prevention, cardiovascular disease, sports medicine, and aesthetics.

Hear from leaders from Johnson & Johnson's Medical Device sector as they discuss J&J's areas of interest when it comes to devices, how we evaluate early-stage science, and what is in store for the future of medical devices.

Agenda:
3:30 PM | Registration Opens, Networking 
4:00 PM | Panel Discussion  
5:00 PM | Q&A
5:30 PM | Program Close

Speakers:
Billy Cohn | Vice President, Medical Devices, Center for Device Innovation read bio»
Nick Mourlas | Senior Director of New Ventures, Johnson & Johnson Innovation read bio»
Arjun Desai | Chief Operating Officer, JLABS & Center for Device Innovation read bio»
William McKeon | President & Chief Executive Officer, Texas Medical Center read bio»
(moderator) Lance Black | Medical Device Innovation Lead, TMC Innovation Institute read bio»

Fees:
FREE | There is no cost to attend but pre-registration is required. 

Location:
JLABS @ TMC
John P. McGovern Campus
2450 Holcombe Blvd, Suite J
Houston, TX 77021

Parking Information:
Please park in the self parking areas of the McGovern Campus. Grab a Token at the gate and bring it to the event space. We encourage carpooling and using the TMC shuttles.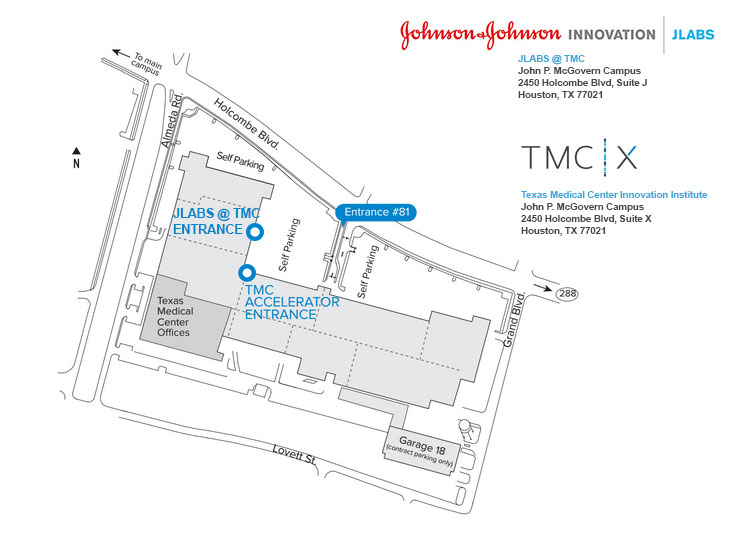 Speakers Biographies:

Billy Cohn, M.D. | Vice President, Medical Devices and Director, Center for Device Innovation


Dr. William Cohn is a Vice President of Medical Devices and Director of the Center for Device Innovation. Prior to joining Johnson & Johnson, Dr. Cohn was Director of the Center for Technology and Innovation and Director of the legendary Cullen Cardiovascular Research Laboratory at the Texas Heart Institute in Houston. Billy is a noted cardiovascular surgeon and visionary serial inventor. He is a Professor of Surgery at Baylor College of Medicine and an Adjunct Professor of Bioengineering at both Rice University and the University of Houston. His major research interests have been focused on decreasing the invasiveness of medical procedures in a wide variety of fields. Dr. Cohn has been intimately involved in the development of the continuous-flow, totally implantable, artificial heart. In 2011, Dr. Cohn and Dr. O. H. Frazier successfully implanted the first pulseless total heart replacement device in a human patient. Dr. Cohn has a passion for medical device development and has more than 90 US patents granted or pending for his medical innovations that have provided the core technology for six venture-backed medical start-ups. His numerous awards include an honorary doctorate in science from Oberlin College, the Distinguished Scientist Award, given by the MacDonald Fund, and the Edison Award for excellence in human-centered design and innovation for the SentreHEART® Lariat®.

In 2000, Dr. Cohn was named the distinguished Inventor of the Year by the U.S. Intellectual Property Owners Association. In 2014 he was named Outstanding Inventor of the Year by the Houston IPO. In addition, in 2014 he received the Innovation award at ICI in Tel Aviv for inventing the TVA everLINQ system for percutaneous AV fistula creation and for founding TVA Medical. In 2015, he was awarded a Lifetime Achievement Award for healthcare innovation by the Houston Technology Center. After obtaining an undergraduate degree in Biology and Chemistry from Oberlin College in Ohio, Billy went on to receive his Doctor of Medicine from the Baylor College of Medicine in Houston, Texas. He then completed seven years of general surgical and cardiothoracic surgical training at the Baylor College of Medicine Affiliated Hospitals and a one-year cardiothoracic fellowship at Boston's Beth Israel Hospital. After completion of his training, he stayed on as a staff Cardiothoracic surgeon at the Beth Israel Deaconess Medical Center and as a full-time faculty of Harvard Medical School for ten years before being recruited back to his hometown of Houston.
Connect with Billy:



Nick Mourlas | Senior Director of New Ventures, Johnson & Johnson Innovation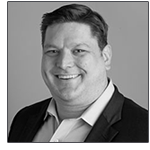 Nick's role within New Ventures focuses on medical device innovation in support of the general surgery, orthopedics, and cardiology businesses. His charge is to identify licensing, collaboration, and investment opportunities highly aligned with J&J business strategies by building relationships with entrepreneurs, venture investors, and key opinion leaders. Nick and the New Ventures team employ a broad array of deal structures in order to best fit the specific needs of the innovation opportunity, as appropriate collaborating with JJDC (equity investments) and JLABS (incubator). Previously he served as PARC's Director of Global Healthcare Innovation and as the Xerox Innovation Group's Healthcare Program Manager. His focus was on developing and executing a high-impact innovation strategy that aligned with the long-term roadmap of the Xerox healthcare businesses by identifying and understanding emerging trends in healthcare and technology.

Nick's start-up experience includes founding companies is orthopedics, cardiology, and radiation oncology. He was the CEO of Tarsus Medical - acquired by Integra LifeSciences (IART), and Acumen Medical - acquired by Medtronic (MDT). Dr. Mourlas holds a Ph.D. in Electrical Engineering from Stanford University where he was the John B. Simpson Biomedical Innovation Technology Fellow in the inaugural year of Stanford's Biodesign Fellowship Program. He also received his AB in Engineering Sciences from Dartmouth College, and a BE from Dartmouth's Thayer School. He regularly guest lectures at Dartmouth College and Stanford on the topic of medical device innovation.
Connect with Nick:

Arjun Desai, M.D. | Chief Operating Officer, JLABS & Center for Device Innovation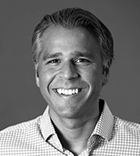 Arjun (JJ) Desai, M.D. is the Chief Operating Officer for JLABS and the Center for Device Innovation (CDI @ TMC). As part of the JLABS leadership team, JJ is responsible for delivering on the goals and objectives across all JLABS sites globally, and is also responsible for the development and implementation of the CDI @ TMC strategy, sourcing external opportunities and funding, and will have oversight on CDI @ TMC operations as the Houston facility prepares to come on-line later this year. JJ brings broad medical industry, health policy, and clinical academic experience to JLABS and CDI @ TMC. His medical talent coupled with his device expertise and work with startups is a perfect fit to help identify and catalyze entrepreneurs, bringing great ideas to life in pharmaceutical, medical device, consumer and digital health via the JLABS and CDI @ TMC model. Tapping into his vast medical, advisory and experience working with governmental healthcare institutions, JJ strengthens JLABS and CDI @ TMC's existing relationships across the enterprise, as well as helps explore new ecosystems that make sense for catalyzing innovation for people in need.

JJ completed his advanced anesthesia residency at Stanford University, where he was elected to serve as chief resident his final year. JJ remains on faculty as a Clinical instructor in the Department of Anesthesia and lectures at both Stanford Healthcare and Stanford Biodesign. Prior to clinical training, JJ served as a fellow in the United States House Policy Committee, where he worked with Henry Kissinger, advising members of Congress on early Medicare legislation, which ultimately shaped Medicaid and outreach programs. Additionally, he represented the United States State Department and Rotary International as an Ambassador of Goodwill to Singapore where he led vaccine prophylaxis campaigns and lectured in the department of health economics at the National University of Singapore. In addition to his role as a Stanford physician, he holds an M.D. from the University of Miami, Miller School of Medicine and a B.A. in Economics from the University of Oklahoma.
Connect with JJ:



William McKeon | President & CEO, Texas Medical Center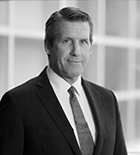 William "Bill" McKeon is the President and Chief Executive Officer of the Texas Medical Center. He is responsible for driving strategic, operational and programmatic initiatives across the Texas Medical Center's member institutions to enhance its leadership position in the life sciences. McKeon joined the Texas Medical Center in 2013 as executive vice president, chief operating and strategy officer. McKeon has served as an executive for some of the leading companies and institutions in the world, including DuPont, Stanford University Medical Center, Raytel, US Oncology and Medtronic. His experience as a President and CEO includes heading up industry-changing companies MicroPort Medical Co. in Shanghai and Cellnovo in London. He holds a Bachelor of Science in legal studies from Roger Williams University and earned a Master's Degree from the University of San Francisco – School of Management.
Connect with William:

Lance Black, M.D. | Medical Device Innovation Lead, TMC Innovation Institute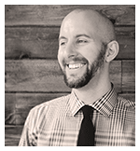 As the Medical Device Innovation Lead of the TMC Innovation Institute, Lance Black, M.D., focuses on the resident companies of TMCx by supporting their efforts in developing innovative health care technologies. He served in the U.S. Air Force, where he completed a residency in family medicine with additional training in aerospace medicine. He had the opportunity to deploy twice during his service, first as Chief of the Medical Staff at Manas Transit Base in Kyrgyzstan, and then as a Squadron Flight Surgeon in Okinawa, Japan. His work with wounded warrior amputees during his military career, and his background in biological engineering, prompted him to refocus his efforts from patient care to the design and development of medical devices. Following the completion of his commitment to the military, Lance attended Georgia Tech's Masters of Biomedical Innovation and Development program, to include one year in their Masters of Industrial Design program.
Connect with Lance:

---
JLABS @ TMC
Johnson & Johnson Innovation, JLABS (JLABS) is a global network of open innovation ecosystems, enabling and empowering innovators to create and accelerate the delivery of life-saving, life-enhancing health and wellness solutions to patients around the world. JLABS achieves this by providing the optimal environment for emerging companies to catalyze growth and optimize their research and development by opening them to vital industry connections, delivering entrepreneurial programs and providing a capital-efficient, flexible platform where they can transform the scientific discoveries of today into the breakthrough healthcare solutions of tomorrow. At JLABS we value great ideas and are passionate about removing obstacles to success to help innovators unleash the potential of their early scientific discoveries. JLABS is a no-strings-attached model, which means entrepreneurs are free to develop their science while holding on to their intellectual property. JLABS is open to entrepreneurs across a broad healthcare spectrum including pharmaceutical, medical device, consumer and digital health sectors. The JLABS flagship opened in 2012 in San Diego at Janssen's West Coast Research Center, and since then has grown to eight locations including the Bay Area, Boston & Lowell, MA, Houston, Toronto and a ninth location, New York City, launching in 2018. For more information please visit jlabs.jnjinnovation.com.
Event contact
---