Funding in Biotech: What Lies Ahead for 2013?
Janssen Research & Development LLC , 3210 Merryfield Row , San Diego , CA 92121
December 12, 2012 from 16:00 PM to 19:30 PM (PDT)
$10 - $35
---
Event co-host:

Panelists:
John Diekman | Founder & Managing Partner, 5AM Ventures (moderat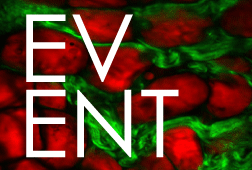 or)
Faheem Hasnain | President & CEO, Receptos, Inc.
Kleanthis G. Xanthopoulos, Ph.D. | President & CEO, Regulus Therapeutics Inc.
Jeffrey Stein, Ph.D. | President & CEO, Trius Therapeutics
Susan Molineaux | President & CEO, Calithera Biosciences, Inc.
Troy Wilson | President & CEO, Wellspring Biosciences
Agenda:
3:00pm | Registration & Networking
3:30pm | Introductions
3:35pm | Panel Presentation
5:00pm | Holiday Celebration
5:05pm & 5:15pm | Tours of Janssen Labs (must sign-up for tour during registration process)
Program Overview:
Some of the most successful CEOs and company founders in the industry from both the Bay Area and San Diego will come together for a candid discussion on the future of life science investing in the coming year. These premier speakers will share insights into where they have secured funding from in the past, the pitfalls to be avoided when attempting to raise capital, and what types of partnerships they would recommend in order to spur growth. These seasoned entrepreneurs have experienced it all from bootstrapping your initial R&D to raising millions in multiple ventures rounds, from taking companies public to being acquired by big pharma. Their track records in building innovative and successful businesses speak for themselves – so join us for what will be not only be a riveting and thought-provoking panel discussion, but a great chance to ring in the new year with the life science industry's top execs.
Speaker Biographies:
John Diekman | Founder & Managing Partner, 5AM Ventures


John Diekman, Ph.D. is a Founder and Managing Partner of 5AM Ventures. Previously, Diekman was Chairman and CEO of Affymetrix, Inc. where he still serves as a Director. Diekman currently serves as Board Chairman of Ambrx, California Institute for Biomedical Research and Envoy Therapeutics as well as on the Boards of Directors of Igenica, Ingenuity Systems, and PhaseRx. He also serves on the Schaeffer Center for Health Policy and Economics Advisory Board at USC. He is a Trustee of Princeton University and is also former Trustee of The California Institute of Technology and The Scripps Research Institute, where he served as Chairman. He is an Honorary Officer in the Order of Australia. Diekman received a B.A. in Chemistry from Princeton University and a Ph.D. in Chemistry from Stanford University. He also holds an Honorary Degree of Doctor of Laws from Monash University.

Faheem Hasnain | President & CEO, Receptos, Inc.


Faheem Hasnain is currently President and CEO of Receptos, Inc., a company formed in 2009 that is now a mid-clinical stage company with specific focus in immunology and metabolic disorders. Prior to joining Receptos, Hasnain was the President, CEO and a Director of Facet Biotech Corporation (Nasdaq: FACT), a biology-driven antibody company with a focus in multiple sclerosis and oncology. He held that position from December 2008 until the company's acquisition by Abbott Laboratories in April 2010. Previously, Hasnain was President, CEO and a Director of PDL BioPharma, Inc. (Nasdaq: PDLI) from October 2008 until Facet Biotech was spun off from PDL BioPharma in December 2008. From October 2004 to September 2008, Hasnain served at Biogen Idec Inc., a biotechnology company specializing in neurological disorders, autoimmune disorders and cancer, most recently as Executive Vice President in charge of the oncology/rheumatology strategic business unit. Prior to Biogen Idec, Hasnain held roles with Bristol-Myers Squibb, where he was President of the Oncology Therapeutics Network, and for 14 years at GlaxoSmithKline and its predecessor organizations.
Hasnain was appointed Chairman of the Board of Ambit Biosciences Corporation in November 2010 and serves on the board of directors of Somaxon Pharmaceuticals (Nasdaq: SOMX) and Aragon Pharmaceuticals. He has been Chairman of the Board of Sente, Inc. since 2008 and served as a member of the Board of Directors of Tercica, Inc. Hasnain received a B.H.K. and B.Ed. from the University of Windsor Ontario in Canada.

Kleanthis G. Xanthopoulos, Ph.D. | President & CEO, Regulus Therapeutics Inc.

Kleanthis G. Xanthopoulos, Ph.D. is the President & Chief Executive Officer of Regulus Therapeutics Inc. joining Regulus around its formation in 2007. Prior to that, he was a managing director of Enterprise Partners Venture Capital. Dr. Xanthopoulos co-founded and served as President and Chief Executive Officer of Anadys Pharmaceuticals from its inception in 2000 to 2006, and remained a Director until its acquisition by Roche in 2011. He was Vice President at Aurora Biosciences (acquired by Vertex Pharmaceuticals) from 1997 to 2000. Dr. Xanthopoulos participated in The Human Genome Project as a Section Head of the National Human Genome Research Institute from 1995 to 1997. Previously, he was an Associate Professor at the Karolinska Institute, Stockholm, Sweden after completing a Postdoctoral Research Fellowship at The Rockefeller University, New York. An Onassis Foundation scholar, Dr. Xanthopoulos received his B.Sc. in Biology with honors from Aristotle University of Thessaloniki, Greece, and received both his M.Sc. in Microbiology and Ph.D. in Molecular Biology from the University of Stockholm, Sweden. Dr. Xanthopoulos is a member of the board of directors of the Biotechnology Industry Organization (BIO), Apricus Biosciences (NASDAQ: APRI), Sente Inc., and a member of the board of BIOCOM, Southern California's life science industry association.

Jeffrey Stein, Ph.D. | President & CEO, Trius Therapeutics

Dr. Stein has served as president and chief executive officer of Trius Therapeutics since February 2007 and on the board of directors since 2005. From 2005 through 2007, Dr. Stein was a Kauffman Fellow with the venture capital firm Sofinnova Ventures. He has also served as a Venture Partner with Sofinnova Ventures from 2007 until 2010 and as Director of Venture Development for the University of California, San Diego from 2005 to 2006. From 1999 to 2005, Dr. Stein served as executive vice president, chief scientific officer and a member of the board of directors of Quorex Pharmaceuticals, an anti-infectives company he founded in 1999, which was acquired by Pfizer in 2005. From 1995 to 1999, Dr. Stein was a scientist with Diversa Corporation where he most recently served as principal scientist and head of the anti-infectives discovery team. From 1993 to 1995, Dr. Stein served as Principal Scientist with the Agouron Institute, a private research institution, where he conducted research in bacterial genetics. From 1991 to 1993, he was an Alexander Hollaendar Distinguished Postdoctoral Fellow with the California Institute of Technology. Dr. Stein holds a Ph.D. in biochemistry and microbiology from the University of California, at San Diego.



Susan Molineaux | President & CEO, Calithera Biosciences, Inc.
Susan Molineaux, Ph.D is a co-founder of Calithera Biosciences and has served as the company's Chief Executive Officer since the company's founding in June 2010. Molineaux was most recently a founder, CSO and CEO of Proteolix, a company that discovered and developed proteasome inhibitors for the treatment of cancer and autoimmune disease.  Prior to joining Proteolix, Molineaux was Vice President, Biology at Rigel Pharmaceuticals from 2000 to 2003.  Before that, she was Vice President, Biology at Praelux, and from 1994 through 1999, Molineaux served as Vice President of Drug Development at Praecis Pharmaceuticals. From 1989 until 1994 she was a scientist in the Immunology group at Merck, in Rahway, NJ. Molineaux received a B.S. in Biology from Smith College, a Ph.D. in Molecular Biology from Johns Hopkins University, and completed a postdoctoral fellowship at Columbia University.

Troy Wilson | President & CEO, Wellspring Biosciences


Troy Wilson is a highly successful, serial entrepreneur. His passion is to build exceptional companies that create significant value for employees, investors and, most importantly, patients. Wilson currently serves as President and CEO of Wellspring Biosciences, a start-up company he co-founded which is focused on the discovery and development of small molecule drugs targeting signal transduction networks for the treatment of cancer and other serious diseases. He also serves as Founding Partner of CMEA 8, a venture capital fund focused on investing in early-stage innovative healthcare companies. Wilson most recently served as President and CEO of Intellikine, a company which he co-founded and which was acquired by Takeda Pharmaceuticals in January 2012 for up to $310 million. Prior to Intellikine, Wilson was the co-founder, first employee and Chief Business Officer of Ambrx, a biotechnology company focused on the optimization of protein-based medicines using non-natural amino acids. Wilson started his career at GNF in San Diego, California, and he has been involved with the formation, launch and growth of several other companies. Wilson received his Ph.D. in bioorganic chemistry from UC Berkeley and his law degree from New York University.

---
JLABS San Diego
Johnson & Johnson Innovation, JLABS (JLABS) is a global network of open innovation ecosystems, enabling and empowering innovators to create and accelerate the delivery of life-saving, life-enhancing health and wellness solutions to patients around the world. JLABS achieves this by providing the optimal environment for emerging companies to catalyze growth and optimize their research and development by opening them to vital industry connections, delivering entrepreneurial programs and providing a capital-efficient, flexible platform where they can transform the scientific discoveries of today into the breakthrough healthcare solutions of tomorrow. At JLABS we value great ideas and are passionate about removing obstacles to success to help innovators unleash the potential of their early scientific discoveries. JLABS is a no-strings-attached model, which means entrepreneurs are free to develop their science while holding on to their intellectual property. JLABS is open to entrepreneurs across a broad healthcare spectrum including pharmaceutical, medical device, consumer and healthtech sectors. The JLABS flagship opened in 2012 in San Diego at Janssen's West Coast Research Center, and since then has grown to ten global locations including the Bay Area, Boston & Lowell, MA, Houston, Toronto, Beerse (Belgium), with New York City, opening in June 2018, and Shanghai in 2019. For more information please visit www.jlabs.jnjinnovation.com or follow @JLABS.
Event contact
---