Herding Cats 2.0: Business Development for Life Science Companies
Add this event to your calendar:
27/04/2017 13:15
27/04/2017 15:00
America/Chicago
Herding Cats 2.0: Business Development for Life Science Companies
JLABS @ TMC , John P. McGovern Campus , Houston , TX 77021
JLABS @ TMC
false
DD/MM/YYYY
Herding Cats 2.0: Business Development for Life Science Companies
JLABS @ TMC , John P. McGovern Campus , Houston , TX 77021
April 27, 2017 from 13:15 PM to 15:00 PM (CST)
$10 - $35
---

What are the ins and outs of making a partnership, from the perspective of a strategic investor? The business development professional's purpose is to optimize optionality and long term value at each stage of a company's life. How do you determine the direction that will add the most value to your company? How do you avoid the constant pursuit of "shiny objects?" How do you know when it's the right time for a strategic partnership?

In this workshop, you'll hear from a deal making team at Johnson & Johnson Innovation and learn fundamental business development skills to help you successfully evaluate and manage strategic alliances and other potential growth opportunities.

Topics will include:

Strategic alliance process management 

Concepts in valuation 

Technical diligence 

Communication and negotiation skills 
This workshop is geared towards business development professionals and management teams of life science startups.

Agenda:
11:15 AM | Registration Opens
11:30 AM | Lunch & Networking
12:00 PM | Presentations
12:45 PM | Q&A
1:00 PM | Program Close

Speakers:
David Brush | Senior Director, Transactions, Johnson & Johnson Innovation read bio»
Nick Mourlas | Senior Director, New Ventures, Johnson & Johnson Innovation read bio»
Tom Luby | Head of JLABS Texas, Johnson & Johnson Innovation read bio»
Scott Orchard | Senior Counsel, Johnson & Johnson Innovation read bio» 

Fees:
$35 | General Public
$20 | Students/Academic
$45 | At the door

Location:
JLABS @ TMC
John P. McGovern Campus
2450 Holcombe Blvd, Suite J
Houston, TX 77021

Parking Information:
Please park in the self parking areas of the McGovern Campus. Grab a Token at the gate and bring it to the event space. We encourage carpooling and using the TMC shuttles.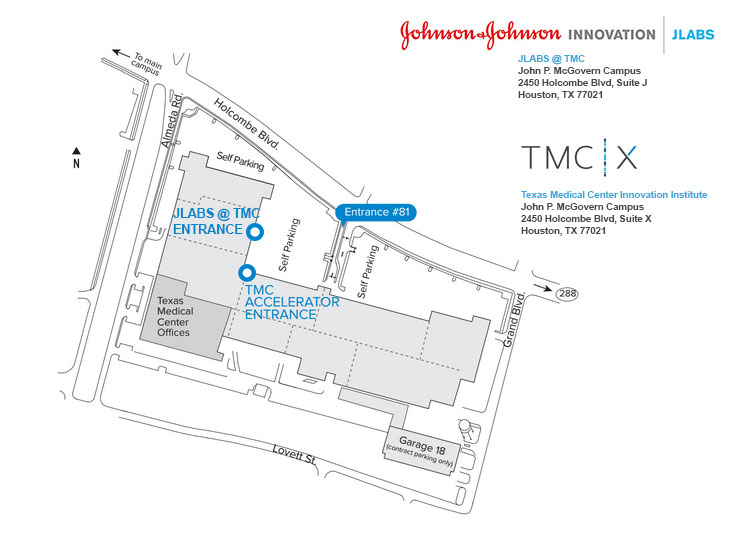 Speakers' Biographies:
David Brush, MS, MBA | Senior Director, Transactions, Johnson & Johnson Innovation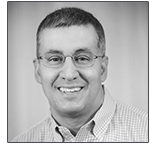 David is Senior Director of Transactions at the Johnson & Johnson Innovation, Boston. He has over twenty years of business development experience on both the buy and sell side, with global pharmaceutical, specialty and start-up companies. Previously, David was Senior Director of External Projects for the New Opportunities group at AstraZeneca. Prior to that he was VP of Business Development & Strategic Planning for CPEX Pharmaceuticals form 2007-2010, VP of Business Development of N. America for BTG International from 2003-2007. Prior to that, he held various positions in corporate development and licensing at Aventis Behring LLC, Small Molecule Therapeutics (start-up) , SmithKline, Astra Merck, Bristol-Myers Squibb and Damon Biotech. David received his MBA from the University of Michigan, a MS in Biochemistry from Michigan State University and a BS in Chemistry from the University of Michigan.
Connect with David: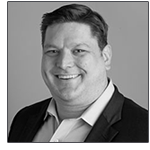 Nick Mourlas | Senior Director of New Ventures, Johnson & Johnson Innovation, California
Nick's role within New Ventures focuses on medical device innovation in support of the general surgery, orthopedics, and cardiology businesses. His charge is to identify licensing, collaboration, and investment opportunities highly aligned with J&J business strategies by building relationships with entrepreneurs, venture investors, and key opinion leaders. Nick and the New Ventures team employ a broad array of deal structures in order to best fit the specific needs of the innovation opportunity, as appropriate collaborating with JJDC (equity investments) and JLABS (incubator). Previously he served as PARC's Director of Global Healthcare Innovation and as the Xerox Innovation Group's Healthcare Program Manager. His focus was on developing and executing a high-impact innovation strategy that aligned with the long-term roadmap of the Xerox healthcare businesses by identifying and understanding emerging trends in healthcare and technology. Nick's start-up experience includes founding companies is orthopedics, cardiology, and radiation oncology. He was the CEO of Tarsus Medical - acquired by Integra LifeSciences (IART), and Acumen Medical - acquired by Medtronic (MDT). Dr. Mourlas holds a Ph.D. in Electrical Engineering from Stanford University where he was the John B. Simpson Biomedical Innovation Technology Fellow in the inaugural year of Stanford's Biodesign Fellowship Program. He also received his AB in Engineering Sciences from Dartmouth College, and a BE from Dartmouth's Thayer School. He regularly guest lectures at Dartmouth College and Stanford on the topic of medical device innovation.
Connect with Nick: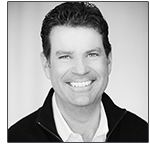 Tom Luby | Head of JLABS Texas, Johnson & Johnson Innovation
Tom is the new Head of JLABS, Texas. Previously, Tom was the Senior Director of New Ventures at Johnson & Johnson Innovation, Boston where he focused primarily on cardiovascular & metabolic; infectious diseases and Vaccines; and neurobiology. Prior to joining the Johnson & Johnson Family of Companies, Tom was the Sr. Director of Research Ventures at Shire Human Genetic Therapies. In this position, Tom played a central role in the evaluation, diligence, and deal processes across a number of successful early-stage investments in the rare disease space. He was member of the BOD at Armagen Technologies, led the collaboration with Nimbus Discovery, and was instrumental in establishing and leading the alliance that Shire put in place with Atlas Venture. Prior to this, Tom held a variety of research and development roles in both start-up and mid-sized biotech. He has worked on multiple discovery through Phase II programs in infectious disease, oncology, immunotherapy, and monogenetic disorders. His experience includes pre-clinical development, early-stage portfolio oversight, licensing, due diligence, company formation, alliance management, and key opinion leader outreach. Tom received his BS in Biology from State University of New York, his Ph.D. in Immunology from Tufts University, and was a post-doctoral fellow in yeast genetics at Harvard School of Public Health.    
Connect with Tom: 



Scott Orchard | Senior Counsel, Johnson & Johnson Innovation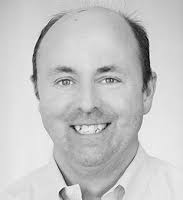 Scott is Senior Counsel at Johnson & Johnson Innovation, Boston where he is engaged in the full range of strategic transactions, including options to license or acquire technology, collaborations and licenses, sponsored research and venture capital investments. Previously, Scott was employed by several major New England based law firms and as an in house lawyer at a publicly traded manufacturing company. In those capacities, Scott advised public and private companies and private equity and venture capital firms on mergers and acquisitions, equity and debt financings, restructurings and other strategic and commercial transactions. Scott also has extensive experience counseling early stage companies and angel investors. Scott graduated from the University of Virginia School of Law and the University of California at Berkeley. Prior to law school Scott was an aide to U.S Senator William V. Roth, Jr. and a financial analyst in the investment banking division of Morgan Stanley & Co., Inc.
Connect with Scott:

---
JLABS @ TMC
Johnson & Johnson Innovation, JLABS (JLABS) is a global network of open innovation ecosystems, enabling and empowering innovators to create and accelerate the delivery of life-saving, life-enhancing health and wellness solutions to patients around the world. JLABS achieves this by providing the optimal environment for emerging companies to catalyze growth and optimize their research and development by opening them to vital industry connections, delivering entrepreneurial programs and providing a capital-efficient, flexible platform where they can transform the scientific discoveries of today into the breakthrough healthcare solutions of tomorrow. At JLABS we value great ideas and are passionate about removing obstacles to success to help innovators unleash the potential of their early scientific discoveries. JLABS is a no-strings-attached model, which means entrepreneurs are free to develop their science while holding on to their intellectual property. JLABS is open to entrepreneurs across a broad healthcare spectrum including pharmaceutical, medical device, consumer and digital health sectors. The JLABS flagship opened in 2012 in San Diego at Janssen's West Coast Research Center, and since then has grown to eight locations including the Bay Area, Boston & Lowell, MA, Houston, Toronto and a ninth location, New York City, launching in 2018. For more information please visit jlabs.jnjinnovation.com.
Event contact
---