How to… Prepare for the Path to IPO
LabCentral , 700 Main Street , Cambridge , MA 02139
March 14, 2014 from 12:30 PM to 14:30 PM (EST)
$10 - $35
---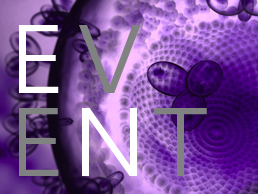 Program Overview:
There's no denying the recent surge in IPOs for life science and med-tech companies with 51 in 2013 and early reports say there are already a number in the queue for 2014. This session will review key components in the legal, investor and public relations, marketing, and finance areas that should be considered by companies before commencing the process of going public. Join us for an in-depth session on planning a path to IPO and we hope you walk away with the real story behind how things work so you can make it happen for yourself.

Key topics:

Requirements of the SEC
At what stage should a company consider the public market
The importance of building the right company profile and team
Variable costs associated with being a public company
Life after going public

The "How to... Workshop" series is dedicated to giving you the keys to a successful business, from creation to exit. As with all our events, the "How to... Workshop" is interactive and informal so bring your questions with you!

Speakers:
Donna LaVoie | CEO & Founder, LaVoie Strategic Communications Group read bio»
Megan Gates | Member, Mintz Levin read bio»
Christine Gallagher | Managing Director, Equity Capital Markets, SunTrust Robinson Humphrey read bio»

Who Should Attend:
Senior management and board members of emerging growth companies in the life science and med-tech industries who are looking to go public in the next 2 years

Agenda:
11:30 AM | Registration, Lunch, and Networking
12:00 PM | Welcome, Presentation & Q&A
01:30 PM | Program Close

Fees:
$20 Student/Academic
$35 General Public
No onsite registrations 

In Partnership With:



Speakers' Biographies

Donna LaVoie | CEO & Founder, LaVoie Strategic Communications Group
Donna has over 20 years in business strategy, corporate communications, public and investor relations. Since starting the agency in 2001, Donna's efforts combine building the agency's pharmaceutical and life science practices, strategic direction and core competencies. Under Donna's leadership, LaVoie Group has become the acknowledged leader in life science and pharmaceutical communications and recognized as a top 25 independent healthcare agencies in the US. For the past four years, LaVoie Group has been recognized by the League of American Communications Professionals for agency awards. Over the last three years, the firm has received 16+ prestigious PR and marketing awards for their efforts on behalf of their clients. Donna's focus is in helping clients build their companies and brands during transformational times. Her approach centers on bringing a credible voice with key audiences while providing strategic counsel that builds value. She brings knowledge of all aspects of the corporate marketing effort and the integration of strategic options to the overall mix. One of her core strengths is the development of strong relationships among industry, venture, and investor communities and media. Connect on LinkedIn.


Megan Gates | Member, Mintz Levin
Megan N. Gates is a member in Mintz Levin's Corporate & Securities Section and serves as co-chair of the firm's Securities Practice Group. She concentrates her practice on providing counsel to technology and life science companies in public and private equity financings, in merger and acquisition transactions, and with respect to compliance obligations under the Securities Exchange Act of 1934. Megan frequently advises clients with respect to corporate governance matters, including compliance with the Sarbanes-Oxley Act of 2002. She also has extensive experience with tender offers, exchange offers, and going-private transactions. Before joining the firm, Megan served as associate general counsel for Thermo Electron Corporation, where she was responsible for securities offerings and compliance for the corporation and its 23 publicly traded subsidiaries. Megan is also the co-chair of the Boston Bar Association's Business Transactions Section and serves on the board of directors of two Boston-area nonprofit groups, the Pine Street Inn and Casa Myrna. She received her B.A. in Japanese Studies, magna cum laude, from Wellesley College (1990), where she was elected to Phi Beta Kappa, and her J.D. from Boston College Law School (1994). Connect on LinkedIn.


Christine Gallagher | Managing Director, Equity Capital Markets, SunTrust Robinson Humphrey
Christine is a Managing Director in Equity Capital Markets at SunTrust Robinson Humphrey. She leads the effort to develop and execute equity capital transactions with the firm's healthcare clients. The practice is focused on public and private capital raises and covers all sectors of healthcare (Biopharma, Medtech, HCIT and Healthcare Services). As a senior banker, she has completed over 100 successful transactions for clients. With over 20 years of healthcare investment banking experience, Christine was previously a Managing Director and Head of Life Sciences Investment Banking at BMO Capital Markets, C.E. Unterberg, Towbin, and JP Morgan. Prior to that, Christine did medical research at Sloan-Kettering Cancer Research Institute and NYU Medical Center. Christine received her MBA from New York University's Stern School of Business and a B.A. in Biology (magna cum laude) from Colgate University. She serves on the Board of Trustees of the Colgate University. Learn more about SunTrust.

---
Johnson & Johnson Innovation, JLABS
About Johnson & Johnson Innovation, JLABS Johnson & Johnson Innovation, JLABS (JLABS) is a global network of open innovation ecosystems, enabling and empowering innovators to create and accelerate the delivery of life-saving, life-enhancing health and wellness solutions to patients around the world. JLABS achieves this by providing the optimal environment for emerging companies to catalyze growth and optimize their research and development by opening them to vital industry connections, delivering entrepreneurial programs and providing a capital-efficient, flexible platform where they can transform the scientific discoveries of today into the breakthrough healthcare solutions of tomorrow. At JLABS we value great ideas and are passionate about removing obstacles to success to help innovators unleash the potential of their early scientific discoveries. JLABS is a no-strings-attached model, which means entrepreneurs are free to develop their science while holding on to their intellectual property. JLABS is open to entrepreneurs across a broad healthcare spectrum including pharmaceutical, medical device, consumer and healthtech sectors. The JLABS flagship opened in 2012 in San Diego at Janssen's West Coast Research Center, and since then has grown to ten global locations including the Bay Area, Boston & Lowell, MA, Houston, Toronto, Beerse (Belgium), New York City, and with Shanghai opening in 2019. For more information please visit www.jlabs.jnjinnovation.com or follow @JLABS.
Event contact
---