International One Health Day: Addressing Antimicrobial Resistance
Add this event to your calendar:
03/11/2017 12:30
03/11/2017 14:00
America/Los_Angeles
International One Health Day: Addressing Antimicrobial Resistance
JLABS , 3210 Merryfield Row , San Diego , California 92121
JLABS San Diego together with Janssen R&D
false
DD/MM/YYYY
International One Health Day: Addressing Antimicrobial Resistance
JLABS , 3210 Merryfield Row , San Diego , California 92121
November 03, 2017 from 12:30 PM to 14:00 PM (PST)
$10 - $35
---




Program Overview:
Antimicrobial resistance (AMR) is recognized as one of the greatest threats to human health worldwide. It is becoming an increasing challenge to combat bacteria and fungi which are present on virtually every surface in every place in our lives - even our air, water and food. Without a solution, we may soon face a future where our current arsenal of antibiotics become ineffective due to antimicrobial resistance.

Join us on International One Health Day, November 3rd for a discussion about an initiative of the United National General Assembly and supported by the World Health Organization, Food and Agricultural Organization and World Animal Health Organization. You'll hear from academics at the forefront of AMR and innovators creating breakthrough solutions on topics including:
What approaches exist currently and what can we do to ensure their success?

What are the social, industrial, and economic challenges that we face when addresssing AMR today?

What barriers to success do early stage innovators experience when developing solutions like antibiotics

abd what can we do to overcome them?

What is the One Health Approach and how can we move it forward?

Speakers:
Marilyn Bruno | CEO, Aequor, Inc read bio»
Nikos Gurfield | County Veterinarian, San Diego County Vector Disease and Diagnostic Laboratory read bio»
Juliana Ruzante | Senior Food Safety and Public Health Specialist, RTI International read bio»
Joe Pogliano | CEO, Linnaeus Bioscience read bio»

Agenda:
11:30am | Registration Opens & Networking
12:00pm | Presentation and Q&A
1:00pm | Program Close

Fees:
$25 | General Public
$15 | Student/Academic
$35 | At the door

Location:
JLABS
3210 Merryfield Row
San Diego, CA

Speaker Biographies:

Marilyn Bruno | Chief Executive Officer, Aqueor, Inc.
Marilyn supports the research and product development of Founder, Cynthia Burzell. Marilyn has over 35 years in international business, finance, and regulatory affairs. For launching companies in the '80s, she was honored as Woman Entrepreneur of the Year, featured in Business Week, and appointed to the President Reagan's Blue Ribbon Task Force on National Security. She is a lawyer certified with the Bars of Florida, New Jersey, New York, and the District of the Columbia, was a Clerk at the U.S. Court of International Trade, and is certified to argue before the U.S. Supreme Court. Dr. Bruno served as a diplomat with the U.S. Foreign Service for 14 years, responsible for international economic policy development, including coordinating the BioDefense portfolio in the face of bird flu and other pandemics, and serving on delegations at the FAO Codex, BioSafety Protocol, UN Antifouling Convention, CITES, and IPPC, through which she introduced the One Health concept. Education; B.A. Mount Holyoke College; M.A. and Ph.D. New York University; J.D. New York Law School.

Nikos Gurfield | County Veterinarian, San Diego County Vector Disease and Diagnostic Laboratory
Nikos Gurfield is the County Veterinarian and head of the Vector Disease and Diagnostic Laboratory (VDDL) and public Outreach group in the San Diego County Vector Control Program, Department of Environmental Health. He works to protect public health by detecting vector-borne diseases in San Diego County as well as by planning for emergencies and disasters. Dr. Gurfield received his bachelor of science in microbiology from UCLA, a doctorate of veterinary medicine from UC Davis and a PhD in biology at SDSU. After practicing veterinary medicine for several years on large and small animals, he returned to school to complete a residency and board certification in veterinary anatomic pathology at North Carolina State University. He has published manuscripts on cat scratch disease and the tick microbiome and has presented his work nationally and internationally. He is currently working to protect San Diegans from mosquito-borne diseases like Zika virus.

Juliana M. Ruzante | Senior Food Safety and Public Health Specialist, RTI International
Juliana M. Ruzante is a risk analysis and food safety expert in RTI International's Center for Health and Environmental Modeling. She focuses on the development of risk ranking models, including multicriteria decision analysis (MCDA), the identification and collection of data to inform risk management decisions. Dr. Ruzante has designed and conducted research in the areas of consumer perception and acceptance of risk, expert elicitation on food source attribution, and burden of illness. Before joining RTI, Dr. Ruzante was at The Pew Charitable Trusts working on the safety of meat and poultry. She served as the risk analysis program manager at the Joint Institute for Food Safety and Applied Nutrition. She was a member of the National Advisory Committee on Microbiological Criteria for Foods and the Food and Drug Administration's Food Advisory Committee. Dr. Ruzante has served as an expert on meetings organized by the National Academies, the Food and Agriculture Organization of the United Nations, and the World Health Organization.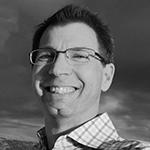 Joe Pogliano | Chief Executive Officer, Linnaeus Bioscience
Joe Pogliano is a Professor of Biological Sciences at the University of California San Diego and cofounder of Linnaeus Bioscience Inc. He received B.S. degrees in Chemistry and Honors Biology from the University of Illinois, Champaign. He obtained a Ph.D. from Harvard Medical School. He joined the UCSD faculty in 2003. Currently his UCSD lab focuses on using cell biological tools to study how viruses replicate in bacteria and to identify and understand the mechanisms of action of new antibiotics. He and Kit Pogliano developed Bacterial Cytological Profiling (BCP) technology that provides a rapid method for screening for antibiotics and understanding their mechanisms of action. They founded Linnaeus Bioscience, Inc. to commercialize this technology.

---
JLABS San Diego together with Janssen R&D
Johnson & Johnson Innovation, JLABS (JLABS) is a global network of open innovation ecosystems, enabling and empowering innovators to create and accelerate the delivery of life-saving, life-enhancing health and wellness solutions to patients around the world. JLABS achieves this by providing the optimal environment for emerging companies to catalyze growth and optimize their research and development by opening them to vital industry connections, delivering entrepreneurial programs and providing a capital-efficient, flexible platform where they can transform the scientific discoveries of today into the breakthrough healthcare solutions of tomorrow. At JLABS we value great ideas and are passionate about removing obstacles to success to help innovators unleash the potential of their early scientific discoveries. JLABS is a no-strings-attached model, which means entrepreneurs are free to develop their science while holding on to their intellectual property. JLABS is open to entrepreneurs across a broad healthcare spectrum including pharmaceutical, medical device, consumer and healthtech sectors. The JLABS flagship opened in 2012 in San Diego at Janssen's West Coast Research Center, and since then has grown to ten global locations including the Bay Area, Boston & Lowell, MA, Houston, Toronto, Beerse (Belgium), with New York City, opening in June 2018, and Shanghai in 2019. For more information please visit www.jlabs.jnjinnovation.com or follow @JLABS.
Event contact
---