MedTech Innovator 2017: JLABS Pitch Event
JLABS @ TMC , John P. McGovern Campus , Houston , TX 77021
March 22, 2017 from 10:00 AM to 18:00 PM (CST)
$10 - $35
---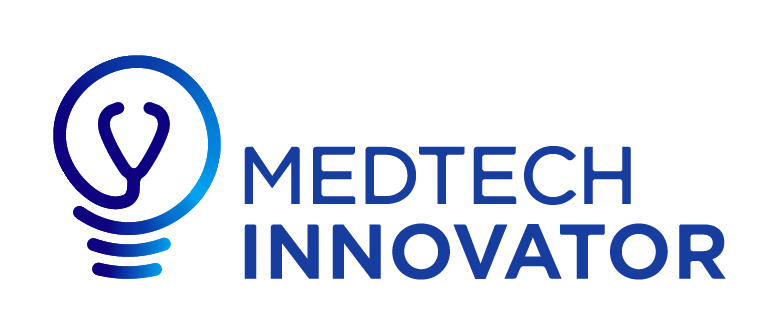 On March 22nd, MedTech Innovator hosts its Houston Pitch Event at JLABS @ TMC. The event features pitches from pre-selected companies as well as networking and a panel highlighting MedTech Innovator success stories. Judges including investors, providers, and senior executives from medtech companies such as Johnson & Johnson, BD, Baxter, and many others, award one winner with a place in the MedTech Innovator Showcase which includes one presentation slot and full access registration to AdvaMed 2017: The MedTech Conference. Additionally, this event serves as a critical step in selecting the MedTech Innovator Accelerator Class of 2017.

Apply Now to Pitch at JLABS
Startups that meet the specified criteria and are able to travel to Houston, TX are encouraged to apply at: http://medtechinnovator.org/apply. All applications must be submitted by February 28, 2017.

About MedTech Innovator 2017 
MedTech Innovator is the industry's nonprofit global competition and accelerator. Its mission is to improve the lives of patients by accelerating the growth of companies that are transforming the healthcare system. MedTech Innovator is the largest platform of its kind, providing participants with broad exposure and mentorship from the leading players in the medtech industry. In 2017, MedTech Innovator will give out over $500K in cash prizes.

MedTech Innovator Criteria
MedTech Innovator seeks early to mid-stage startups, including medical device, diagnostic, and digital health technologies addressing the following industry-selected themes:
Chronic Disease Management
Cognitive Devices and Platforms
Consumer Healthcare
Healthcare Efficiency and Cost Reduction
Infectious Disease Management
Next-Gen Surgical
Patient Safety and Satisfaction
Population Health
Precision and Personalized Medicine
Technology Enabled Services
Program Participant Benefits
Companies selected to participate in the MedTech Innovator Accelerator receive:
Mentorship from leading investors, manufacturers, providers, payers, IP, regulatory and reimbursement professionals, and others.
Exclusive participation in the three-day MedTech Innovator Accelerator Kick-Off in San Francisco.
A chance to compete onstage for $500,000 in cash prizes and more.
Agenda:
9:00 AM | Registration Opens
9:30 AM | Welcoming Remarks
10:00 AM | Pitch Session I
12:30 PM | Networking Lunch
1:30 PM | Pitch Session II
4:00 PM | Success Stories & Award Presentation
5:00 PM | Networking Reception
6:00 PM | Program Close

*Companies must have applied to pitch ahead of time and be approved. The application deadline is Feb. 28th.

Fees:
FREE

Location:
JLABS @ TMC
John P. McGovern Campus
2450 Holcombe Blvd, Suite J
Houston, TX 77021

Parking Information:
Please park in the self parking areas of the McGovern Campus. Grab a Token at the gate and bring it to the event space. We encourage carpooling and using the TMC shuttles.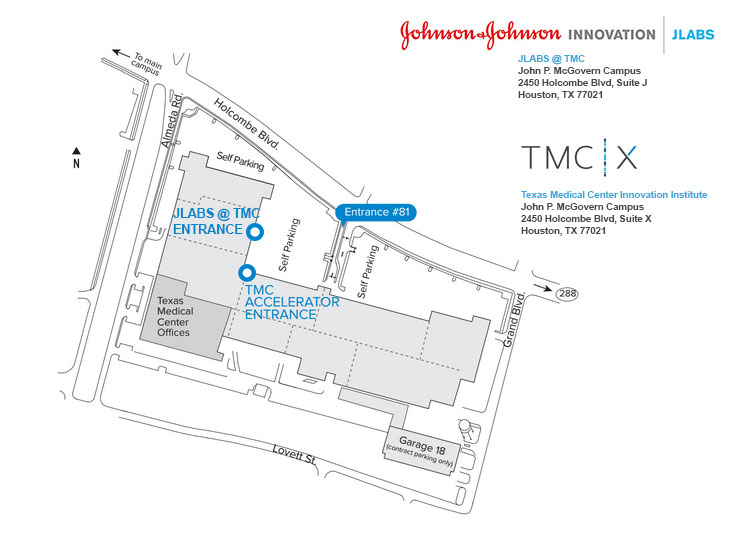 ---
JLABS @ TMC
Johnson & Johnson Innovation, JLABS (JLABS) is a global network of open innovation ecosystems, enabling and empowering innovators to create and accelerate the delivery of life-saving, life-enhancing health and wellness solutions to patients around the world. JLABS achieves this by providing the optimal environment for emerging companies to catalyze growth and optimize their research and development by opening them to vital industry connections, delivering entrepreneurial programs and providing a capital-efficient, flexible platform where they can transform the scientific discoveries of today into the breakthrough healthcare solutions of tomorrow. At JLABS we value great ideas and are passionate about removing obstacles to success to help innovators unleash the potential of their early scientific discoveries. JLABS is a no-strings-attached model, which means entrepreneurs are free to develop their science while holding on to their intellectual property. JLABS is open to entrepreneurs across a broad healthcare spectrum including pharmaceutical, medical device, consumer and digital health sectors. The JLABS flagship opened in 2012 in San Diego at Janssen's West Coast Research Center, and since then has grown to eight locations including the Bay Area, Boston & Lowell, MA, Houston, Toronto and a ninth location, New York City, launching in 2018. For more information please visit jlabs.jnjinnovation.com.
Event contact
---