Meet with... J&J Innovation @LabCentral
LabCentral , 700 Main St , Cambridge , MA 02139
June 12, 2014 from 13:00 PM to 19:00 PM (EST)
$10 - $35
---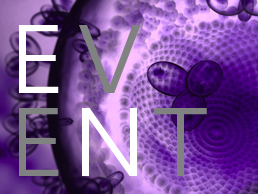 Program Overview:
You've gotten a chance to know us at Janssen Labs, and that has given us an opportunity to interact with you and to think about what else you, the Innovator, need to get your science to the patient. Janssen Labs is part of the Johnson & Johnson Family of Companies and through our engagement with you, we continue to evolve in an effort to better meet the needs of the Innovator and ultimately the patient. It is because of you that Johnson & Johnson created regional Innovation Centers that host a team of science and transaction experts whose goal is to find high potential early-stage (pre-clinical proof-of-concept) innovation and form custom business solutions around it to help accelerate the science to the patient. The Boston Innovation Center team has broad deal-making capabilities with the flexibility to adapt the deal structures to the science.

Our corporate venture group, Johnson & Johnson Development Corporation (JJDC), is also co-located in the Boston Innovation Center and can fund great science in a more traditional way. Together our teams can provide you the best possible chance of taking your solution to the people who need it the most.

Agenda:
11:00am | Registration
11:30am | Presentations
11:45am | Lunch & Networking
12:30pm | Close
12:30pm | 1-on-1 Meetings (30 minutes)

Speakers:
Thomas Luby | Sr. Director, New Ventures, J&J Boston Innovation Center read bio»
Michelle Browner | Partnership Management, J&J Boston Innovation Center read bio»

Location:
Janssen Labs @ LabCentral 700 Main Street Cambridge, MA 02139

Speakers Biographies:

Thomas M. Luby, PhD | Senior Director, New Ventures, J&J Boston Innovation Center
Tom is a Sr. Director of New Ventures at the Johnson & Johnson Innovation Center in Boston. Prior to joining J&J in 2103, Tom worked at Shire Human Genetic Therapies where he was the Sr. Director of Research Ventures. In this position, Tom played a central role in the evaluation, diligence, and deal processes across a number of successful early-stage investments in the rare disease space. He was member of the BOD at Armagen Technologies, led the collaboration with Nimbus Discovery, and was instrumental in establishing and leading the alliance that Shire put in place with Atlas Venture.
Prior to this, Tom held a variety of research and development roles in both start-up and mid-sized biotech. He has worked on multiple discovery through Phase II programs in infectious disease, oncology, immunotherapy, and monogenetic disorders. His experience includes discovery, pre-clinical development, early-stage portfolio oversight, licensing, due diligence, company formation, alliance management, and key opinion leader outreach.
Tom received his Bachelor of Science degree in Biology from State University of New York, his Ph.D. in Immunology from Tufts University, and was a post-doctoral fellow studying yeast genetics at Harvard School of Public Health.


Michelle F. Browner, Ph.D. | Platform Innovation & Partnership Management, J&J Boston Innovation Center
Dr. Browner joined the newly established J&J Innovation Center in Boston in 2013 where she is responsible for Platform Innovation & Partnership Management.
Previously Dr. Browner was CEO of Enlight Biosciences, a unique entrepreneurial partnership with major pharmaceutical companies and leading academic researchers, focused on building companies based on breakthrough innovations for drug discovery and development. Portfolio companies include Endra, Entrega, and KNODE.
Dr. Browner had a distinguished career at Roche Pharmaceuticals, where she was the Global Head of Emerging Science and Technologies in Pharma Partnering, Basel, Switzerland from 2010 to 2011. Dr. Browner served as the Global Head of Pharma Research Strategy, responsible for creating and implementing a strategic plan for the global research organization, from 2007-2010.
Dr. Browner joined Roche in 1993, rising to the position of Vice President of Discovery Technologies in Palo Alto, California. She contributed to drug discovery projects in the disease areas of inflammation and virology, advancing more than a dozen compounds to clinical trials, with several progressing towards commercial development. She led the way in implementing cutting edge technologies for lead discovery of small and large molecules; including establishing structure-based drug discovery, high-throughput crystallography and fragment-based screening.
Dr. Browner earned her Ph.D. in Cell Biology from Baylor College of Medicine after graduating with high honors in Biology from Kenyon College. She has an international scientific reputation in drug discovery and structural biology with over 45 publications.

---
Johnson & Johnson Innovation, JLABS
About Johnson & Johnson Innovation, JLABS Johnson & Johnson Innovation, JLABS (JLABS) is a global network of open innovation ecosystems, enabling and empowering innovators to create and accelerate the delivery of life-saving, life-enhancing health and wellness solutions to patients around the world. JLABS achieves this by providing the optimal environment for emerging companies to catalyze growth and optimize their research and development by opening them to vital industry connections, delivering entrepreneurial programs and providing a capital-efficient, flexible platform where they can transform the scientific discoveries of today into the breakthrough healthcare solutions of tomorrow. At JLABS we value great ideas and are passionate about removing obstacles to success to help innovators unleash the potential of their early scientific discoveries. JLABS is a no-strings-attached model, which means entrepreneurs are free to develop their science while holding on to their intellectual property. JLABS is open to entrepreneurs across a broad healthcare spectrum including pharmaceutical, medical device, consumer and healthtech sectors. The JLABS flagship opened in 2012 in San Diego at Janssen's West Coast Research Center, and since then has grown to ten global locations including the Bay Area, Boston & Lowell, MA, Houston, Toronto, Beerse (Belgium), New York City, and with Shanghai opening in 2019. For more information please visit www.jlabs.jnjinnovation.com or follow @JLABS.
Event contact
---