Meet with… Mercury Fund
Janssen Research & Development LLC , 3210 Merryfield Row , San Diego , CA 92121
January 23, 2013 from 11:30 AM to 14:30 PM (PST)
$10 - $35
---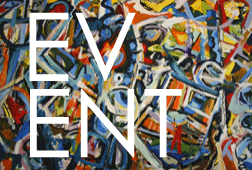 Looking for funding?
Or simply interested in learning more about financing opportunities?
Then join us for a chance to hear from one of the area's leading VC firms and apply for a one-on-one meeting opportunity with Mercury Fund today. 
Agenda
10:30am | Registration & Networking  
11:00am | Presentation & Q&A  
11:45pm | Lunch & Networking
12:25pm | Optional Tours of Janssen Labs 
12:25pm | One-on-one Meetings*
*Companies must apply ahead of time and be approved for a one-on-one meeting. The application period ended on Wednesday, January 9.

Registration to attend the presentation, lunch and optional tours will remain open until Tuesday, January 22.


 Program Overview
Mercury Fund is a seed-stage venture capital firm that makes equity investments in compelling and novel software and science-based startup opportunities. Mercury partners with extraordinary entrepreneurs to build globally competitive businesses, focusing on technology innovation originating in the U.S. Our firm has a particular interest in startups associated with seed accelerators, incubators and universities. We frequently invest prior to the formation of a business plan or complete management team. Since inception in 2005, Mercury Fund has become one of the most active seed-stage venture firms in the Midcontinent, becoming a "go-to" fund for entrepreneurs at the earliest stages of idea generation, company formation, and market execution. 
In this session, Danny Janiak, PhD, Associate at DFJ Mercury, will talk to entrepreneurs to first explain what they are looking for in a company. After the presentation, each pre-approved* company will be granted a private meeting with Danny Janiak.
Mercury's sole focus is seed and early-stage venture investing. Mercury initially invests between $50,000 to $2.0 million into an opportunity and will build syndicates for investments needing larger amounts of capital. Mercury almost always leads or co-leads the first round of investment, and expects to invest between $4 million and $6 million over the life of a company.  Danny Janiak tend to focus broadly on therapeutics, diagnostics, and medical devices with an emphasis on capital-efficient projects with a clear regulatory path.
Danny's current areas of interest include diagnostics and therapeutics for neurodegenerative diseases, therapeutics in oncology and inflammation, and devices and therapeutics for the treatment of diseases of the eye. For this session, Danny is not very limited in terms of the scope of investment opportunities that he will consider. 
Leaders from all areas of the life science industry are encouraged to apply today to meet with Mercury Fund!


Program Fees
Presentation & Lunch Only
$25 | General Public
Includes presentation, Q&A, lunch and optional tour of Janssen Labs

Presentation Lunch & One-on-one meeting
Companies must have applied for a one-on-one meeting ahead of time. The application period ended on Wednesday, January 9. Acceptance of a one-on-one meeting is not guaranteed as all applications must be approved.
Registration to attend the presentation, lunch and optional tours will remain open until Tuesday, January 22.
It is free to apply, but upon acceptance the following fees will apply:
$75 | One Member of Your Team
$125 | Two Members of Your Team
$150 | Three Members of Your Team 
Includes presentation, Q&A, lunch,optional tour of Janssen Labs and one-on-one meeting. 
NOTE: All companies accepted for a one-on-one meeting will be notified of acceptance by Prescience International on Monday, January 14 and emailed a specific link to pay the required registration fees online.

Mercury Fund Biography
Danny Janiak, PhD | Associate, Mercury Fund
Danny Janiak is an Associate with the Mercury Fund, where he focuses on developing and originating science-based investment themes and startup opportunities. Prior to joining Mercury, Danny was an Associate in the Physical and Biological Technologies practice at In-Q-Tel, the strategic venture investment arm of the U.S. Intelligence Community. While at In-Q-Tel, Danny was responsible for the management and oversight of technology development programs in numerous In-Q-Tel portfolio companies. In addition, he was responsible for leading technical due diligence on all potential investment candidates in the advanced materials space. Danny received his B.S. and Ph.D. from the University of Maryland where he was a Future Faculty Fellow and held the Robert E. Fischell Fellowship in Biomedical Engineering. In addition, Danny has been selected to participate in the Kauffman Fellows Program through the Center for Venture Education.  Danny is currently a board observer of Mercury Fund portfolio companies Confluence, DNAtrix, Marval Biosciences and Swift Biosciences. Outside of DFJ Mercury, Danny serves in Advisory roles for PIPELINE – Kansas City; the University of Missouri's Enterprise Investment Program; the University of Texas Horizon Fund; and the William J. von Liebig Center at the University of California – San Diego.
---
JLABS San Diego together with Janssen R&D
Johnson & Johnson Innovation, JLABS (JLABS) is a global network of open innovation ecosystems, enabling and empowering innovators to create and accelerate the delivery of life-saving, life-enhancing health and wellness solutions to patients around the world. JLABS achieves this by providing the optimal environment for emerging companies to catalyze growth and optimize their research and development by opening them to vital industry connections, delivering entrepreneurial programs and providing a capital-efficient, flexible platform where they can transform the scientific discoveries of today into the breakthrough healthcare solutions of tomorrow. At JLABS we value great ideas and are passionate about removing obstacles to success to help innovators unleash the potential of their early scientific discoveries. JLABS is a no-strings-attached model, which means entrepreneurs are free to develop their science while holding on to their intellectual property. JLABS is open to entrepreneurs across a broad healthcare spectrum including pharmaceutical, medical device, consumer and healthtech sectors. The JLABS flagship opened in 2012 in San Diego at Janssen's West Coast Research Center, and since then has grown to ten global locations including the Bay Area, Boston & Lowell, MA, Houston, Toronto, Beerse (Belgium), with New York City, opening in June 2018, and Shanghai in 2019. For more information please visit www.jlabs.jnjinnovation.com or follow @JLABS.
Event contact
---