Meet with... New Enterprise Associates, Inc.
Lot 21 Studio , 933 20th Street , San Francisco , CA 94107
September 16, 2014 from 12:30 PM to 14:30 PM (PST)
$10 - $35
---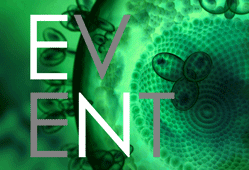 NEA consistently funds successful life science companies. In fact, in the last few years 10 NEA funded healthcare companies went IPO, with still more expected to go public in 2014. NEA has an impressive $13 billion in committed capital and is currently investing $2.6 billion from their 14th Fund (NEA 14). Can you be their next investment? Apply today for an opportunity to meet with a representative from NEA.

Program Overview:
NEA makes Healthcare investments in companies at any stage, in any location around the globe. Their active portfolio includes more than 300 growing businesses and they have a strong track record with over 190 NEA –backed companies that have gone public and more then 310 that have been successfully merged or acquired.

Representatives of NEA will be on hand to provide an overview presentation on the organization's key areas of interest and best practices when seeking funding. Following the presentation, don't miss the opportunity to introduce yourself to one of the NEA representatives during the networking lunch. Finally, for those companies who apply online and are approved, one-on-one meetings with representatives from NEA will provide a forum to further discuss your company with representatives of NEA.

NEA's healthcare investing has a focus biopharmaceuticals, healthcare services/IT and medical devices. Leaders from the life science industry are encouraged to apply today to meet with representatives from NEA!

Agenda:
10:30am | Registration and Networking
11:00am | Presentation and Q&A
11:30am | Networking Lunch
1:00-5:00pm | One-on-one Meetings*

*Companies must apply ahead of time and be approved for a one-on-one meeting. The application period ends August 8. APPLY HERE

NEA Participating Representatives:
Frank Torti | Principal, New Enterprise Associates, Inc. read bio»
Josh Makower, MD | Venture Partner, New Enterprise Associates, Inc. read bio»
Ed Mathers | Partner, New Enterprise Associates, Inc. read bio»

About New Enterprise Associates, Inc.:
New Enterprise Associates, Inc. (NEA) is a leading venture capital firm focused on helping entrepreneurs build transformational businesses across multiple stages, sectors and geographies. With approximately $13 billion in committed capital, NEA invests in information technology, healthcare and energy technology companies at all stages in a company's lifecycle, from seed stage through IPO. The firm's long track record of successful investing includes more than 190 portfolio company IPOs and more than 310 acquisitions. In the U.S., NEA has offices in Menlo Park, CA; Boston, MA; New York, NY; Chicago, IL; and the Washington, D.C. metropolitan area. In addition, New Enterprise Associates (India) Pvt. Ltd. has offices in Bangalore and Mumbai, India and New Enterprise Associates (Beijing), Ltd. has offices in Beijing and Shanghai, China. For additional information, visit www.nea.com.

Fees:
Presentation & Lunch
$30 | General Public
$40 | General Public Onsite
Includes presentation, Q&A, and lunch. All attendees must pay this fee, regardless of one-on-one meeting status. Registration to attend the presentation, Q&A, and lunch will remain open until September 15.

One-on-One Meeting
FREE | Application
FREE | Accepted Companies
Companies must have applied for a one-on-one meeting ahead of time. The one-on-one application period ends on Friday, August 8. Your application will be reviewed and you will be notified of acceptance on Wednesday, August 27, 2014. Acceptance of a one-on-one meeting is not guaranteed as all applications must be approved.

NEA Representatives' Biographies:

Frank Torti | Principal, New Enterprise Associates, Inc.
Frank Torti joined NEA in 2007 and focuses on investments in biopharmaceuticals, medical devices, and healthcare services. He has been actively involved in the firm's private and public investments in healthcare, including Alimera Sciences, Cadence Pharmaceuticals (acquired by Mallinckrodt plc), CITIC Pharmaceuticals (acquired by Shanghai Pharmaceuticals), Dermira, Galera Therapeutics, Neotract, Novast Pharmaceuticals, Peplin (acquired by LEO Pharma), Rigel, and Solta Medical (acquired by Valeant).
Prior to joining NEA, Frank worked for the Duke University Center for Clinical & Genetic Economics, where he was involved in clinical trials research and economic evaluations of multinational clinical trials. Frank's experience also includes public market investing at the Wasatch Advisors mutual fund family and business development work with the consumer-directed healthcare startup Revolution Health Group. Frank received his medical degree from the University of North Carolina School of Medicine, his MBA with distinction from Harvard Business School, and his BA with highest honors from the University of North Carolina, where he was a Morehead Scholar.
Josh Makower, MD | Venture Partner, New Enterprise Associates, Inc.
Josh joined NEA in September 2004 as a Venture Partner. He works closely with NEA's healthcare team and focuses primarily on medical devices and pharmaceutical investments. Josh is also the Founder & Chief Executive Officer of ExploraMed II and III, Inc., both NEA portfolio companies created to be medical device incubators based on the West Coast. Acclarent, Inc, an ExploraMed II company, was acquired by Johnson & Johnson in 2009. NeoTract, Inc. (created by ExploraMed II) and Vibrynt, Inc. and Moximed, Inc. (created by ExploraMed III) are launched and independently funded. In addition, Josh serves a part-time role on the faculty of the Stanford University Medical School as a Consulting Associate Professor of Medicine and is Co-Director of Stanford's Biodesign Innovation Program. Josh serves on the board of directors for ExploraMed II, ExploraMed III, Intrinsic Therapeutics, Inc., NeoTract, Inc. and Vibrynt, Inc. Prior to NEA, Josh was Founder, Chairman and Chief Technical Officer of TransVascular, Inc. (acquired by Medtronic, Inc. in 2003), and Founder and Chairman of EndoMatrix, Inc. (acquired by C.R. Bard in 1997.) Until 1995, Josh was Founder and Manager of Pfizer's Strategic Innovation Group. Josh holds over fifty patents for various medical devices in the fields of cardiology, ENT, general surgery, drug delivery, obesity, orthopedics and urology. He received an MBA from Columbia University, a medical degree from the New York University School of Medicine, and a bachelor's degree in Mechanical Engineering from the Massachusetts Institute of Technology.
Ed Mathers | Partner, New Enterprise Associates, Inc.
Ed Mathers joined NEA as a Partner in August 2008 after spending 26 years working within the pharmaceutical/biotechnology industry in a variety of senior roles. Ed is focused on biotechnology and specialty pharmaceuticals investments, and is a director of Envisia Therapeutics, Liquidia Technologies, Lumos Pharmaceuticals, Mirna Therapeutics, Ra Pharmaceuticals, and Rhythm Pharmaceuticals. Previously, Ed was a director of Plexxikon prior to its sale to Daiichi Sankyo. Ed is also a member of the Biotechnology Industry Organization (BIO) board, Southeast Bio board, and the NC State Physical and Mathematical Sciences Foundation board.
Immediately prior to joining NEA, Ed served as Executive Vice President, Corporate Development and Venture, at MedImmune, Inc., and was a director of MedImmune, LLC. In this role, he was a member of the leadership team that executed the sale of the company to Astra Zeneca for $15.6 billion in 2007. While at MedImmune, Ed was responsible for the company's corporate and business development activities and led the company's venture capital subsidiary, MedImmune Ventures, Inc. Before joining MedImmune in 2002, he served as Vice President, Marketing and Corporate Licensing and Acquisitions at Inhale Therapeutic Systems (now Nektar). Previously, Ed spent 15 years at Glaxo Wellcome, Inc. (GlaxoSmithKline), where he held sales and marketing positions of increasing responsibility. He earned his bachelor's degree in chemistry from North Carolina State University.


About the Meet with... Series:
The purpose of the Meet with Series events sponsored by Janssen Labs is to help start-up entrepreneurs as well as the academic community connect with potential partners, such as big pharma or other investment corporations, through one-on-one meetings. It is also a chance for the featured corporation to outline their specific business development goals and clarify what types of products or research they are interested in and how best to approach them to get the partnering process started. Past participants include: Wellcome Trust, MedImmune Ventures, NCI, Mercury Fund, Correlation Ventures, Breakout Labs, and Thomas McNerney & Partners.
---
JLABS Bay Area
About Johnson & Johnson Innovation, JLABS Johnson & Johnson Innovation, JLABS (JLABS) is a global network of open innovation ecosystems, enabling and empowering innovators to create and accelerate the delivery of life-saving, life-enhancing health and wellness solutions to patients around the world. JLABS achieves this by providing the optimal environment for emerging companies to catalyze growth and optimize their research and development by opening them to vital industry connections, delivering entrepreneurial programs and providing a capital-efficient, flexible platform where they can transform the scientific discoveries of today into the breakthrough healthcare solutions of tomorrow. At JLABS we value great ideas and are passionate about removing obstacles to success to help innovators unleash the potential of their early scientific discoveries. JLABS is a no-strings-attached model, which means entrepreneurs are free to develop their science while holding on to their intellectual property. JLABS is open to entrepreneurs across a broad healthcare spectrum including pharmaceutical, medical device, consumer and healthtech sectors. The JLABS flagship opened in 2012 in San Diego at Janssen's West Coast Research Center, and since then has grown to ten global locations including the Bay Area, Boston & Lowell, MA, Houston, Toronto, Beerse (Belgium), with New York City, opening in June 2018, and Shanghai in 2019. For more information please visit www.jlabs.jnjinnovation.com or follow @JLABS. About Johnson & Johnson Innovation Johnson & Johnson Innovation LLC focuses on accelerating all stages of innovation worldwide and forming collaborations between entrepreneurs and Johnson & Johnson's global healthcare businesses. Johnson & Johnson Innovation provides scientists, entrepreneurs and emerging companies with one-stop access to science and technology experts who can facilitate collaborations across the pharmaceutical, medical device and consumer companies of Johnson & Johnson. Under the Johnson & Johnson Innovation umbrella of businesses, we connect with innovators through our regional Innovation Centers, Johnson & Johnson Innovation | JLABS, Johnson & Johnson Innovation - JJDC, Inc. and our Business Development teams to create customized deals and novel collaborations that speed development of innovations to solve unmet needs in patients. For more information please visit www.jnjinnovation.com or follow @JNJInnovation.
Event contact
---