Meet One-on-One with... Correlation Ventures
Johnson and Johnson Innovation Center , 99 El Camino Real , Menlo Park , CA 94025
April 15, 2014 from 14:30 PM to 19:00 PM (PST)
$10 - $35
---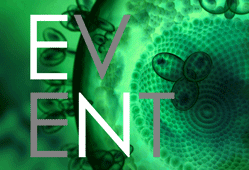 Congratulations! You have been approved to attend a one-on-one meeting with Correlation Ventures. To secure your time slot please register your team who will be in attendance. After receiving confirmation of your registration you will be notified of your meeting time slot.

Note: Two registrations are required in order to attend the presentation & lunch, and one-on-one meeting. After registering here for your one-on-one meeting, and if you have not done so yet, please register for the presentation & lunch at http://Correlation2014Bay-ap.eventbrite.com.

Program Overview:
Need a go/no go investment decision in two weeks or less? Want to meet a VC that is changing the venture investing paradigm? Then join us on April 15th to hear from David Coats, Managing Director at Correlation Ventures. David will provide an overview presentation of Correlation Ventures, discuss their unique funding process, and answer your funding questions.

Correlation Ventures aims to reduce the burden on Entrepreneurs when raising capital. Their proprietary approach allows for quick approvals when making U.S. venture co-investment decisions. They are actively making investments in 2014 and expect to make about 2 new investments a month throughout year. Correlation invests in all industry sectors and investment stages in private U.S.-headquartered companies. This includes life science, IT, etc., from seed to late stage investments. Click here for their portfolio.

Are you interested in the possibility to discuss your company directly with Correlation Ventures? Then complete the online application. Leaders from all areas of the life science industry are encouraged to apply.

Agenda:
10:30am | Registration and Networking
11:00am | Presentation and Q&A
11:45am | Networking Lunch
12:30-5:00pm | One-on-one Meetings

About Correlation Ventures:

Correlation Ventures is a new breed of venture capital firm, leveraging world-class analytics to offer entrepreneurs and other venture capitalists a dramatically better option when they are seeking additional capital to complete a financing round. Backed by leading institutional investors, Correlation has more than $165 million under management.

Correlation Ventures Represenatatives:

David Coats | Founder and Managing Director, Correlation Ventures
As a founder and Managing Director of Correlation Ventures, David helps lead the firm, including managing its Life Science and Clean Tech investment practices. David created the original vision for Correlation, driven by the opportunity to offer entrepreneurs and other VCs a better co-investment option and to pioneer the use of predictive analytics in venture capital. David began his venture capital career in 1997. Prior to Correlation, David was a Managing Director of Hamilton BioVentures, an early-stage venture capital fund. As head of Hamilton's Life Science team, David served on the Board of Directors of such companies as PhotoThera, Transcept (NASDAQ: TSPT), and Egea Biopharmaceuticals (Acquired by Johnson&Johnson). Previously, David was a Venture Partner at Windamere Venture Partners and President of Forge Medical Ventures, an early-stage incubator funded by Enterprise Partners, Mayfield Fund and Johnson & Johnson Development Corporation. David was the Founder of Spine Wave, a venture-funded medical device company and Director of Business Development of UroMed Corporation (URMD), a venture-funded startup that raised several rounds of venture capital and completed a public offering. David received an M.B.A. from the Harvard Graduate School of Business Administration and graduated Summa Cum Laude with a B.S. in Biology from Princeton University.

Alexa Fischer | Senior Associate, Correlation Ventures
Alexa supports the firm's sourcing, investment, and analytics activities. Prior to joining Correlation, Alexa worked as an Analyst at Harlingwood Equity Partners, where she performed industry research related to potential M&A, buyout, private placement, and investment opportunities. Previously, Alexa spent two years as a Business Litigation Legal Assistant at Luce, Forward, Hamilton & Scripps. Alexa holds an M.B.A. from San Diego State University, where she was named Outstanding Graduate Student of the Year by the Management Department, and a B.A. from The University of Michigan, where she graduated with Distinction.

About the Meet with... Series:
The purpose of the Meet with Series events sponsored by Janssen Labs is to help start-up entrepreneurs as well as the academic community connect with potential partners, such as big pharma or other investment corporations, through one-on-one meetings. It is also a chance for the featured corporation to outline their specific business development goals and clarify what types of products or research they are interested in and how best to approach them to get the partnering process started. Past participants include: Wellcome Trust, MedImmune Ventures, NCI, Mercury Fund and Thomas McNerney & Partners.
---
JLABS Bay Area
About Johnson & Johnson Innovation, JLABS Johnson & Johnson Innovation, JLABS (JLABS) is a global network of open innovation ecosystems, enabling and empowering innovators to create and accelerate the delivery of life-saving, life-enhancing health and wellness solutions to patients around the world. JLABS achieves this by providing the optimal environment for emerging companies to catalyze growth and optimize their research and development by opening them to vital industry connections, delivering entrepreneurial programs and providing a capital-efficient, flexible platform where they can transform the scientific discoveries of today into the breakthrough healthcare solutions of tomorrow. At JLABS we value great ideas and are passionate about removing obstacles to success to help innovators unleash the potential of their early scientific discoveries. JLABS is a no-strings-attached model, which means entrepreneurs are free to develop their science while holding on to their intellectual property. JLABS is open to entrepreneurs across a broad healthcare spectrum including pharmaceutical, medical device, consumer and healthtech sectors. The JLABS flagship opened in 2012 in San Diego at Janssen's West Coast Research Center, and since then has grown to ten global locations including the Bay Area, Boston & Lowell, MA, Houston, Toronto, Beerse (Belgium), with New York City, opening in June 2018, and Shanghai in 2019. For more information please visit www.jlabs.jnjinnovation.com or follow @JLABS. About Johnson & Johnson Innovation Johnson & Johnson Innovation LLC focuses on accelerating all stages of innovation worldwide and forming collaborations between entrepreneurs and Johnson & Johnson's global healthcare businesses. Johnson & Johnson Innovation provides scientists, entrepreneurs and emerging companies with one-stop access to science and technology experts who can facilitate collaborations across the pharmaceutical, medical device and consumer companies of Johnson & Johnson. Under the Johnson & Johnson Innovation umbrella of businesses, we connect with innovators through our regional Innovation Centers, Johnson & Johnson Innovation | JLABS, Johnson & Johnson Innovation - JJDC, Inc. and our Business Development teams to create customized deals and novel collaborations that speed development of innovations to solve unmet needs in patients. For more information please visit www.jnjinnovation.com or follow @JNJInnovation.
Event contact
---