Meet One-on-One with...NCATS
UCSF Mission Bay Byers Hall (Room 214J) , 600 16th Street , San Francisco , CA 94158
October 23, 2014 from 15:00 PM to 18:30 PM (PST)
$10 - $35
---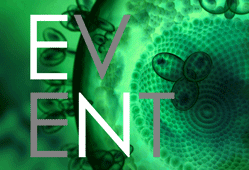 Congratulations! You have been approved to attend a one-on-one meeting with NCATS. To secure your time slot please register your team who will be in attendance. After receiving confirmation of your registration you will be notified of your meeting time slot.

Note: Two registrations are required in order to attend the presentation & lunch, and the one-on-one meeting. After registering here for your one-on-one meeting, and if you have not done so yet, please register at http://jlabsbay-NCATS2014.eventbrite.com.

Program Overview:
Meet with the newest institute at the NIH called The National Center for Advancing Translational Science (NCATS). By design, NCATS was formed to transform the translational science process so that new treatments and cures for disease can be delivered to patients faster.
NCATS directly addresses the obstacles scientists face when developing a novel drug, device or other intervention. They are committed to uncovering new technologies and other approaches that could greatly accelerate the development and deployment of solutions that all translational researchers can use.
The NCATS approach is distinct in many ways and has already made a significant impact. Successes include 13 INDs that have been cleared by the FDA, twelve projects have been evaluated in clinical trials, and three agents have gone as far as Phase II human clinical trials. Additionally, third-party investors have licensed seven agents that have been developed through NCATS programs.
Join us to learn more about NCATS and their innovative approach. Following an overview of NCATS' opportunities and key areas of interest, don't miss the opportunity to introduce yourself during the networking lunch. Finally, for those companies who apply online and are approved, one-on-one meetings with NCATS will provide a forum to further discuss your company.
NCATS is seeking to collaborate with companies focusing on translating bench top discoveries to clinical hypothesis testing. Leaders from the life science industry are encouraged to apply today to meet with a representative from NCATS!

Agenda:
10:00am | Registration and Networking
13:30am | Presentation and Q&A
12:00pm | Networking Lunch
1:00-5:00pm | One-on-one Meetings

NCATS Participating Representative:
John McKew, Ph.D. | Acting Director, Division of Pre-Clinical Innovation read bio»


About NCATS:
New Enterprise Associates, Inc. The National Center for Advancing Translational Sciences (NCATS) is the newest of 27 Institutes and Centers (ICs) at the National Institutes of Health (NIH). This Center was established in December 2011 to transform the translational science process so that new treatments and cures for disease can be delivered to patients faster. The mission of the National Center for Advancing Translational Sciences (NCATS) at the National Institutes of Health (NIH) is to catalyze the generation of innovative methods and technologies that will enhance the development, testing and implementation of diagnostics and therapeutics across a wide range of human diseases and conditions. For additional information, visit http://www.ncats.nih.gov/about/about.html.

Fees:
Presentation & Lunch
$25 | General Public
$35 | General Public Onsite
Includes presentation, Q&A, and lunch. All attendees must pay this fee, regardless of one-on-one meeting status. Registration to attend the presentation, Q&A, and lunch will remain open until September 15.

One-on-One Meeting
FREE | Application
FREE | Accepted Companies

NIH NCATS Representative's Biographies:

John C. McKew, Ph.D | Acting Scientific Director, Division of Preclinical Innovation, National Center for Advancing Translational Science, National Institutes of Health
Dr. McKew is the Acting Scientific Director of the Division of Preclinical Innovation at the National Center for Advancing Translational Sciences (NCATS) within the NIH. His responsibilities include developing the Therapeutics for Rare and Neglected Disease (TRND) program and the Bridging Interventional Development Gaps program (BrIDGs; former NIH-RAID program). Both of these programs focus on novel public/private partnerships to advance collaborative drug discovery projects through pre-clinical development into early clinical development. These collaborative projects are advanced using a combination of internal scientific resources as well as government contracts. Prior to joining the NIH, Dr. McKew held a Director level position at Wyeth Research in Cambridge, Massachusetts where he spent a total of 17 years. One role at Wyeth he held comprised leading a hit-to lead chemistry group supporting cardiovascular, musculoskeletal and metabolic disease therapeutic areas. Prior to that Dr. McKew spent 10 years working in the inflammation therapeutic area resulting in multiple compounds entering clinical evaluation. His research interests include rare and neglected disease research, medicinal chemistry, synthetic methodology, and tool compounds to probe biology. These interests have resulted in >25 publications, 10 Granted US Patents and multiple podium presentations. John also enjoys sharing his passion for science with others. This has prompted him to become course director and lecturer in GMS PM 881 "Drug Discovery and Development" a graduate level course in the Department of Pharmacology and Experimental Therapeutics which resulted in his appointment as an Adjunct Associate Professor Boston University School of Medicine. He has also taken an active role in the Northeastern Section of the American Chemical Society and has served as the Chair-Elect, Chair and the Immediate Past Chair.
Dr. McKew graduated from State University of New York at Stony Brook with B.S. degrees in Chemistry and Biochemistry. He completed his Ph.D. in Organic Chemistry at University of California, Davis and held post-doctoral research positions at the University of Geneva and Firmenich, SA.

About the Meet with... Series:
The purpose of the Meet with Series events sponsored by Janssen Labs is to help start-up entrepreneurs as well as the academic community connect with potential partners, such as big pharma or other investment corporations, through one-on-one meetings. It is also a chance for the featured corporation to outline their specific business development goals and clarify what types of products or research they are interested in and how best to approach them to get the partnering process started. Past participants include: Wellcome Trust, MedImmune Ventures, NCI, Mercury Fund, Correlation Ventures, Breakout Labs, and Thomas McNerney & Partners.
---
JLABS Bay Area
About Johnson & Johnson Innovation, JLABS Johnson & Johnson Innovation, JLABS (JLABS) is a global network of open innovation ecosystems, enabling and empowering innovators to create and accelerate the delivery of life-saving, life-enhancing health and wellness solutions to patients around the world. JLABS achieves this by providing the optimal environment for emerging companies to catalyze growth and optimize their research and development by opening them to vital industry connections, delivering entrepreneurial programs and providing a capital-efficient, flexible platform where they can transform the scientific discoveries of today into the breakthrough healthcare solutions of tomorrow. At JLABS we value great ideas and are passionate about removing obstacles to success to help innovators unleash the potential of their early scientific discoveries. JLABS is a no-strings-attached model, which means entrepreneurs are free to develop their science while holding on to their intellectual property. JLABS is open to entrepreneurs across a broad healthcare spectrum including pharmaceutical, medical device, consumer and healthtech sectors. The JLABS flagship opened in 2012 in San Diego at Janssen's West Coast Research Center, and since then has grown to ten global locations including the Bay Area, Boston & Lowell, MA, Houston, Toronto, Beerse (Belgium), with New York City, opening in June 2018, and Shanghai in 2019. For more information please visit www.jlabs.jnjinnovation.com or follow @JLABS. About Johnson & Johnson Innovation Johnson & Johnson Innovation LLC focuses on accelerating all stages of innovation worldwide and forming collaborations between entrepreneurs and Johnson & Johnson's global healthcare businesses. Johnson & Johnson Innovation provides scientists, entrepreneurs and emerging companies with one-stop access to science and technology experts who can facilitate collaborations across the pharmaceutical, medical device and consumer companies of Johnson & Johnson. Under the Johnson & Johnson Innovation umbrella of businesses, we connect with innovators through our regional Innovation Centers, Johnson & Johnson Innovation | JLABS, Johnson & Johnson Innovation - JJDC, Inc. and our Business Development teams to create customized deals and novel collaborations that speed development of innovations to solve unmet needs in patients. For more information please visit www.jnjinnovation.com or follow @JNJInnovation.
Event contact
---