Meet With... Wellcome Trust
Catalyst Restaurant , 300 Technology Square , Cambridge , MA 02139
September 13, 2013 from 12:30 PM to 14:30 PM (EST)
$10 - $35
---
Program Overview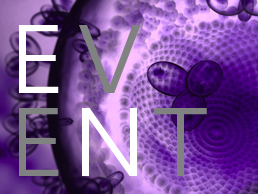 Is your company looking for funding? Or simply interested in learning more about global non-governmental life science funding opportunities? Then join us for a chance to hear from one of the world's largest charitable funders of scientific research. Don't miss the opportunity to meet one-on-one with a representative from the Wellcome Trust. 
Agenda
10:30am | Registration & Networking   
11:00am | Presentation & Q&A  
11:45pm | Lunch & Networking
12:30pm | One-on-one Meetings
Companies must apply ahead of time and be approved for a one-on-one meeting. The application period ends on August 30th. Registration to attend the general presentation and lunch will remain open until September 12th.

Program Overview
The Wellcome Trust is the UK's largest provider of non-governmental funding for scientific research, with an endowment of over $22 billion (US). A representative with the Trust will be in attendance on September 13th to give an overview presentation on the organization's key areas of interest, background on their current portfolio and best practices when seeking gap funding. Following the presentation, don't miss this opportunity to introduce yourself to the firm during the networking lunch. And finally, for those companies who apply online and are approved, one-on-one meetings with a representative from Wellcome Trust will provide a forum to further discuss your company with the firm's team leader. 
With funding opportunities in technologies and therapies that address an unfilled medical need or are an enabling tool in healthcare research and development, leaders from all areas of the life science industry are encouraged to apply today to meet with a representative from the Wellcome Trust!
About Wellcome Trust
The Wellcome Trust is a global charitable foundation dedicated to achieving extraordinary improvements in human and animal health. It supports the brightest minds in biomedical research and the medical humanities. The Trust's breadth of support includes public engagement, education and the application of research to improve health. It is independent of both political and commercial interests. Since 1936, Wellcome Trust has helped bridge the gap between fundamental research and commercial application by funding applied research and development projects to a stage where they are attractive to follow-on funders such as venture capital firms, industry and public-private partnerships. They support a wide array of projects worldwide that address an unfilled medical need or are an enabling tool in healthcare research and development. In 2011, the Trust spent over $1.2 billion (US) on healthcare research.
Fees
Apply for One-on-one Meeting
Free | Apply here

Presentation & Lunch Only
$25 | General Public
$35 | General Public Onsite 
Includes presentation, Q&A and lunch

Presentation & One-on-one Meeting
$50 | Selected Companies 
Includes presentation, Q&A, lunch, and one-on-one meeting. Companies have to be selected for a one-on-one meeting. 
All companies accepted for a one-on-one meeting will be notified of acceptance and emailed a specific link to pay the required registration fees online.

Biography
Lars Gredsted, PhD | Senior Business Analyst, Wellcome Trust 
Lars joined the Trust in 2010. Previously he worked with in-licensing of early stage research projects as a research analyst at Union Life Sciences. Lars has also worked as management consultant with the Boston Consulting Group, where he worked with marketing strategies for companies in the life science and industrial biotech areas. Lars earned his PhD from the European Molecular Biology Laboratory (EMBL) in Heidelberg working with transgenic mice models. He subsequently worked as a postdoc at EMBL in Heidelberg and at the Biotech Research and Innovation Center (BRIC) in Copenhagen. In addition to his PhD, Lars holds an MPhil in Bioscience Enterprise from Cambridge University and a Master of Biochemistry from the University of Copenhagen.
---
Johnson & Johnson Innovation, JLABS
About Johnson & Johnson Innovation, JLABS Johnson & Johnson Innovation, JLABS (JLABS) is a global network of open innovation ecosystems, enabling and empowering innovators to create and accelerate the delivery of life-saving, life-enhancing health and wellness solutions to patients around the world. JLABS achieves this by providing the optimal environment for emerging companies to catalyze growth and optimize their research and development by opening them to vital industry connections, delivering entrepreneurial programs and providing a capital-efficient, flexible platform where they can transform the scientific discoveries of today into the breakthrough healthcare solutions of tomorrow. At JLABS we value great ideas and are passionate about removing obstacles to success to help innovators unleash the potential of their early scientific discoveries. JLABS is a no-strings-attached model, which means entrepreneurs are free to develop their science while holding on to their intellectual property. JLABS is open to entrepreneurs across a broad healthcare spectrum including pharmaceutical, medical device, consumer and healthtech sectors. The JLABS flagship opened in 2012 in San Diego at Janssen's West Coast Research Center, and since then has grown to ten global locations including the Bay Area, Boston & Lowell, MA, Houston, Toronto, Beerse (Belgium), New York City, and with Shanghai opening in 2019. For more information please visit www.jlabs.jnjinnovation.com or follow @JLABS.
Event contact
---