Next-Gen Supply Chain QuickFire Challenge Award Ceremony
JLABS @ TMC , John P. McGovern Campus , Houston , TX 77021
April 12, 2017 from 19:30 PM to 21:30 PM (CDT)
$10 - $35
---

Join leaders from Johnson & Johnson Innovation and Janssen Supply Chain on April 12th to announce the winner of the Next-Gen Supply Chain QuickFire Challenge. The winning company will receive $75,000, and be recognized in front of industry peers for creating a superior solution to key manufacturing and supply chain challenges that address the issues of higher costs and reliability in healthcare supply chains.
Agenda:
5:30 PM | Registration Opens
6:00 PM | Welcoming Remarks
6:10 PM | Supply Chain Innovation & Presentations
6:40 PM | Networking Reception & JLABS @ TMC Tours
7:30 PM | Program Close

Speakers:
Lesley Stolz | Head of JLABS, California, Johnson & Johnson Innovation read bio»
Mauricio Futran | VP, Advanced Technology, Janssen Supply Chain read bio»
Scott Chilson | VP, Global Customer Management, Janssen Supply Chain read bio»
 
About the Next-Gen Supply QuickFire Challenge:
At Janssen Supply Chain our goal is to deliver our medicines to patients in the most efficient way possible. Johnson & Johnson Innovation and Janssen Supply Chain are looking for the best solution to common manufacturing and supply chain challenges.
This challenge sought out innovative methods to:
Stabilize protein formulations in liquid stage w/o refrigeration

Increase cell output for MaBs with a range above 8g/L

Protect proteins and peptides for oral absorption 
Solutions have been evaluated based on the following criteria:
High quality of foundation of technology feasibility
Ease of ability to implement in a GMP environment
Low cost and high reliability
Commercial scalability/flexibility
Short lead time to implementation
Fees:
FREE | General Public

Location:
JLABS @ TMC
John P. McGovern Campus
2450 Holcombe Blvd, Suite J
Houston, TX 77021

Parking Information:
Please park in the self parking areas of the McGovern Campus. Grab a Token at the gate and bring it to the event space. We encourage carpooling and using the TMC shuttles.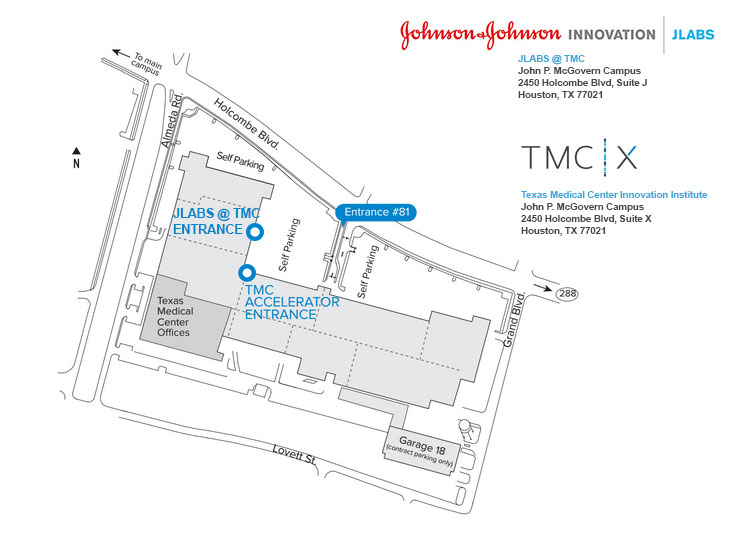 Speakers' Biographies:
Lesley Stolz, Ph.D. | Head of JLABS, California, Johnson & Johnson Innovation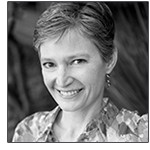 Dr. Stolz has 20 years of business and corporate development experience working for companies that have been both technology platform and therapeutics focused. Prior to joining Johnson & Johnson Innovation, she held executive positions with BioTime, Inc., Sutro Biopharma, Inc., and Sunesis Pharmaceuticals where she was responsible for corporate strategy, fundraising and all aspects of partnering. Earlier in her career, she served as Senior Director, Business Development for Aerovance, Inc. and for GPC Biotech AG in Munich, Germany from 2002 to 2006. She also served in senior management positions at Cell Genesys, Discovery Partners International and Axys Pharmaceuticals. Dr. Stolz received her Ph.D. in chemistry, and conducted postdoctoral research at Harvard Medical School's Department of Biochemistry and Molecular Pharmacology.
Connect with Lesley:



Mauricio Futran | VP, Advanced Technology, Global Tech Services, Johnson & Johnson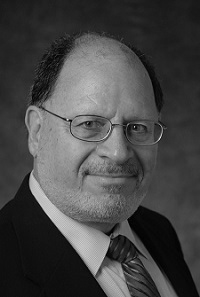 Mauricio Futran is the VP of Advanced Technology in the Global Tech Services group of Janssen Supply Chain at J&J, focusing on manufacturing process understanding and reliability. This is done by incorporating predictive modeling, in line measurements and other technologies into the full range of activities from R&D through scale-up, tech transfer, and life cycle management. The ultimate goal is model predictive control and Real Time Release. Before joining J&J Futran was professor and chair of Chemical and Biochemical Engineering at Rutgers University, after working for 28 years in various positions in pharmaceutical product and process development at Merck and Co. and Bristol-Myers Squibb, where he was Vice President of Process R&D. His areas of expertise include all aspects of process development, technology transfer, validation, regulatory compliance, new product registration, external manufacturing and partnership development. Dr. Futran is a member of the National Academy of Engineering, where he has been chair of its Chemical Engineering section, and has served on its peer committee, the Board of Chemical Sciences and Technology, and an NRC panel. As an AIChE member he has served on the awards committee. He has been a member and chair of the Princeton Chemical and Biological Engineering external board, and has been a member of the external boards for the University of Illinois at Urbana Champaign, Georgia Tech, and Rutgers.
Dr. Futran has Chemical Engineering degrees from Rice University and Princeton University.
Connect with Mauricio:

Scott Chilson | VP, Global Customer Management (CM) Strategy & Development, Janssen Supply Chain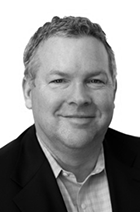 Scott currently serves as Vice President, Global Customer Management (CM) Strategy & Deployment, Janssen Supply Chain (JSC). In this capacity, Scott is responsible for JSC global strategy, end-to-end pharmaceutical supply chain strategy integration, and local market access strategy design and implementation across our global markets. He leads a Customer Management team that is accountable for supply chain operational focus and strategic alignment with our pharmaceutical commercial partners. This includes leading the S&OP process, Graphic Services and the Demand Management Center of Excellence. Prior to this current role, Scott was Vice President of Healthcare Policy, Managed Market Strategy & Contract Management for Janssen Pharmaceuticals, North America. In that role, he led a multifunctional team responsible for all managed market channels, customers, and strategies engaged in our North America Pharmaceutical business. Scott and his team also led Customer and Channel Advocacy for the North America Pharmaceuticals businesses. Scott is an experienced, strategic leader with more than 25 years in the pharmaceutical industry. Scott joined Johnson & Johnson (J&J) in 2004 through the women's health business of Ortho-McNeil Pharmaceutical, and he has held numerous senior-level roles since then including the Vice President of the Strategic Business Group (SBG) at Ortho-McNeil Janssen Pharmaceuticals (OMJPI) and member of the OMJPI Management Board. Prior to joining Johnson & Johnson in 2004, Scott spent 17 years with Sanofi-Aventis Pharmaceuticals in a variety of roles including field and institutional sales, sales management, national and regional account management, Strategic Customer Marketing and Brand Marketing. Scott earned his BA in Economics from the Whitemore School of Business and Economics at the University of New Hampshire.
Connect with Scott:

---
JLABS @ TMC
Johnson & Johnson Innovation, JLABS (JLABS) is a global network of open innovation ecosystems, enabling and empowering innovators to create and accelerate the delivery of life-saving, life-enhancing health and wellness solutions to patients around the world. JLABS achieves this by providing the optimal environment for emerging companies to catalyze growth and optimize their research and development by opening them to vital industry connections, delivering entrepreneurial programs and providing a capital-efficient, flexible platform where they can transform the scientific discoveries of today into the breakthrough healthcare solutions of tomorrow. At JLABS we value great ideas and are passionate about removing obstacles to success to help innovators unleash the potential of their early scientific discoveries. JLABS is a no-strings-attached model, which means entrepreneurs are free to develop their science while holding on to their intellectual property. JLABS is open to entrepreneurs across a broad healthcare spectrum including pharmaceutical, medical device, consumer and digital health sectors. The JLABS flagship opened in 2012 in San Diego at Janssen's West Coast Research Center, and since then has grown to eight locations including the Bay Area, Boston & Lowell, MA, Houston, Toronto and a ninth location, New York City, launching in 2018. For more information please visit jlabs.jnjinnovation.com.
Event contact
---