Out of the Lab and into the Newsroom
JLABS , 3210 Merryfield Row , San Diego , CA 92121
April 22, 2015 from 13:30 PM to 16:00 PM (PST)
$10 - $35
---
Program Overview:
You've got your cutting-edge technology, you've raised money, and your company is making some great headway on the R&D front. You're ready to bring your company out of stealth mode and into the limelight, but you don't know how. In this three-part workshop event, we'll explore how to take your story out of the laboratory and into the headlines:

First, a panel of industry reporters will provide insight into how they like to be pitched, what makes something "newsworthy" and what they are looking for to include in coverage.
Second, in a working session, seasoned communications professionals will help you craft your story using a framework that works well for telling life science stories that resonate with multiple audiences.
Finally you'll have a chance to pitch the reporters in attendance who will each select one company that will be the subject of a one-on-one backgrounder interview at a later date.

Key topics will include:
What makes a story "newsworthy"
What's the best way to pitch a reporter
How to translate complex science into a story others can understand
Tips for your interview

The workshop will be led by life science communication expert, Carin Canale-Theakston, president and founder of Canale Communications.

Speakers:
Bruce Bigelow | Editor, Xconomy read bio»
Bradley J. Fikes | Biotechnology Reporter, U-T San Diego read bio»
Meghana Keshavan | Life Sciences Reporter, MedCity News read bio»
Brittany Meiling | Reporter, San Diego Business Journal read bio»
David Wagner | Science & Technology Reporter, KPBS read bio»
Carin Canale-Theakston | President and Founder, Canale Communications Inc. read bio»

Agenda:
11:30am | Registration, Networking and Lunch
12:00pm | Panel Discussion
1:00pm | Hands-on Working session and Story Pitching
2:00pm | Close

Fees:
$35 | General Public
$20 | Student/Academic
$45 | At the door

Location:
JLABS
3210 Merryfield Row
San Diego, CA

Speakers' Biographies:


Bruce Bigelow | Editor, Xconomy
Experienced journalist with broad responsibilities and flexibility in writing about innovation in San Diego. I am the editor of Xconomy San Diego, a Boston-based online media company focused on innovation, entrepreneurship, and the startup ventures that make up the 'exponential' economy (hence Xconomy). Our network now comprises 10 U.S. cities renowned for their respective technology clusters. As the editor of Xconomy San Diego, I also am responsible for recruiting speakers for events like the Xconomy Napa Summit, where we put our most important stories on stage, and for convening Xconomy "salons" that bring local innovation leaders together to discuss issues of vital interest to the local startup ecosystem.
I joined Xconomy from the San Diego Union-Tribune, where I spent 18 years covering business, technology, science and other subjects in the San Diego region.
I shared in 2006 Pulitzer Prize for National Reporting, awarded to The San Diego Union-Tribune for uncovering and detailing the Rep. Duke Cunningham bribery scandal, and national journalism awards for stories about defense contractor Titan Corp., whose employees sustained the highest casualty rate in Iraq (2006), a profile of securities class-action lawyer Bill Lerach (2000), and "The Toymaker," (1997), a 14-part narrative about the startup years of the Rokenbok Toy Co. I also followed the corporate financial fraud at San Diego's Peregrine Systems from 2002-2008.
I have wide-ranging interests in life sciences, cleantech, and high tech innovation, new ventures, entrepreneurship, cybercrime, corporate governance, law, and related topical issues.
Goals: To find fresh challenges and to navigate the rapid changes taking place in the media industry. To understand and master the technical details of online media. And to find great stories to tell.
Connect with Bruce:
Bradley J. Fikes | Biotechnology Reporter, U-T San Diego
Bradley J. Fikes is U-T San Diego's biotechnology reporter. He has been covering the industry since 1990, most recently for the North County Times. Other topics he's covered include health care, water supply and wireless technology. A native San Diegan, Fikes started in journalism at San Diego State University, where he served on the staff of the Daily Aztec student newspaper.
Connect with Bradley: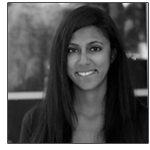 Meghana Keshavan | Life Sciences Reporter, MedCity News
Meghana Keshavan is a life sciences reporter for MedCityNews.com, covering the early stage innovation happening at medical device, diagnostics, biotech and pharma startups. Previously, she's worked for the San Diego Business Journal, Reuters, Crain's Detroit Business, the Detroit Free Press and WDET, a Detroit-based National Public Radio affiliate. Meghana studied biochemistry and molecular biology at Penn State University, and spent five years as a self-dubbed "research peon in a schizophrenia genetics lab."
Connect with Meghana:
Brittany Meiling | Reporter, San Diego Business Journal
Brittany Meiling is a business reporter at the San Diego Business Journal covering life science and health care industries, including biotechnology, pharmaceutical and medical device.
Meiling is uniquely positioned in the business community to build analytical and insightful stories utilizing a network of industry experts and influential leaders in the region. With a weekly print subscription base of about 15,000 and more than 45,000 daily newsletter subscribers, the business journal reaches leaders in San Diego's key sectors including Life Science, Health Care, Technology, Banking and Finance.
Meiling earned a bachelor's degree in journalism with an emphasis in business reporting from Missouri State University, followed by an internship at the Springfield Business Journal in Springfield, Missouri.
Meiling recently moved to San Diego with her husband, Andrew. They reside in the Bankers Hill area.
Connect with Brittany:
David Wagner | Science & Technology Reporter, KPBS
David Wagner covers the science and technology beat for KPBS. Before arriving in San Diego, he wrote a research column for The Atlantic magazine's sister site The Atlantic Wire. Other positions found him producing web content for NPR's Arts & Life channel and writing features for the San Francisco Chronicle. He holds English and Political Science B.A.s from UC Berkeley.
Connect with David:
Carin Canale-Theakston | President and Founder, Canale Communications Inc.
Carin Canale-Theakston is the president and founder of Canale Communications Inc. In her role as president, Carin works closely with client teams, having provided senior level strategy to more than 125 life science companies of all shapes and sizes ranging from pre-series A financing to billion dollar public companies such as Amgen and Johnson & Johnson. Through her career in life science communications, she has advised a diverse range of companies including biotechnology, biopharmaceutical, medical device, diagnostics, research organizations and providers of enabling technologies.
In addition to client services, Carin is actively involved in the life science community. She is currently the vice chairwoman of the board of directors for BIOCOM, Southern California's life science trade association, and a member of the board of directors for the San Diego Venture Group. She is also a trustee of the Mission Hills Town Council and a member of the board for A Note to My Kid, a non-profit organization for gay and lesbian youth. A sought-after speaker, Carin frequently leads presentations and trainings on various communication topics for these organizations and others such as PRSA, the Biotechnology Industry Organization and California Healthcare Institute.
Prior to founding Canale Communications, Carin was president of the life sciences division of international public relations firm Porter Novelli, managing teams in San Diego, Los Angeles, Boston and New York. Carin joined Porter Novelli when the firm acquired boutique life sciences communication firm, Atkins + Associates, in which Carin was partner and managing director. Carin also held various positions for several agencies including Townsend Inc., Littlefield Communication and Burson-Marstellar. Before becoming engrossed in the agency world, Carin served as community relations director for a non-profit organization (Domestic Violence Intervention Services), where she generated global awareness, managed a national speaking circuit and supported the company's fundraising efforts.
Carin holds a bachelor of arts from the University of Tulsa with a major in communications and a minor in marketing.
Connect with Carin:
---
JLABS San Diego together with Janssen R&D
Johnson & Johnson Innovation, JLABS (JLABS) is a global network of open innovation ecosystems, enabling and empowering innovators to create and accelerate the delivery of life-saving, life-enhancing health and wellness solutions to patients around the world. JLABS achieves this by providing the optimal environment for emerging companies to catalyze growth and optimize their research and development by opening them to vital industry connections, delivering entrepreneurial programs and providing a capital-efficient, flexible platform where they can transform the scientific discoveries of today into the breakthrough healthcare solutions of tomorrow. At JLABS we value great ideas and are passionate about removing obstacles to success to help innovators unleash the potential of their early scientific discoveries. JLABS is a no-strings-attached model, which means entrepreneurs are free to develop their science while holding on to their intellectual property. JLABS is open to entrepreneurs across a broad healthcare spectrum including pharmaceutical, medical device, consumer and healthtech sectors. The JLABS flagship opened in 2012 in San Diego at Janssen's West Coast Research Center, and since then has grown to ten global locations including the Bay Area, Boston & Lowell, MA, Houston, Toronto, Beerse (Belgium), with New York City, opening in June 2018, and Shanghai in 2019. For more information please visit www.jlabs.jnjinnovation.com or follow @JLABS.
Event contact
---