Out of the Lab and into the Newsroom
Microsoft , 4th Floor Multi-purpose rooms , Cambridge , MA
September 24, 2015 from 10:30 AM to 12:30 PM (EST)
$10 - $35
---
You've got your cutting-edge technology, you've raised money, and your company is making great headway on the R&D front. You're ready to bring your company out of stealth mode and into the limelight, but what's the next step? Media is a critical venue to communicate with investors, new hires, and other important stakeholders. At this event, you'll connect with a panel of veteran life sciences reporters and communicators to explore how to take your story out of the laboratory and into the headlines.

Key topics will include:
What makes a story "newsworthy"
Strategies to pitch reporters
How to translate complex science into a story others can understand
Tips for your interview

The discussion will be led by Liz Melone, Vice President and member of the emerging companies practice at Feinstein Kean Healthcare.

Speakers: 
Rick Berke | Executive Editor, Stat read bio»
Gregory Huang | Deputy Editor, Xconomy read bio»
Antonio Regalado | Biomedicine Editor, MIT Technology Review read bio»
Don Seiffert | BioFlash Reporter, Boston Business Journal read bio»
Liz Melone | Senior Vice President, Feinstein Kean Healthcare read bio»

Agenda:
8:30 am | Registration Opens, Networking and Breakfast
9:00 am | Panel Discussion
10:00 am | Q&A
10:30 am | Close

Fees:
$35 | General Public
$20 | Student/Academic
$45 | At the door

Location:
Microsoft
4th Floor Multi-purpose rooms
255 Main Street
Cambridge, MA

Speakers' Biographies:


Rick Berke | Executive Editor, Stat
Rick Berke, Stat's executive editor, is focused on building a thriving news organization whose journalism will serve as an indispensable guide to the world of life sciences. Before coming to Boston, Rick was a longtime reporter and editor at The New York Times, where he served in a series of roles, including as chief political correspondent, national editor and as an assistant managing editor. He also served as executive editor at Politico.
Connect with Rick:
Gregory T. Huang, Deputy Editor, Xconomy
Greg helps oversee news and features across Xconomy's national network of business and technology sites. Previously, he was a features editor at New Scientist magazine and senior writer at Technology Review. He is the co-author of Guanxi (Simon & Schuster, 2006), a book about Microsoft in China. He has a Ph.D. in electrical engineering and computer science from MIT.
Connect with Greg:
Antonio Regalado | Biomedicine Editor, MIT Technology Review
Antonio is the editor for biomedicine for MIT Technology Review, where he looks for stories about how technology is changing medicine and biomedical research. Before joining MIT Technology Review in July 2011, Antonio lived in Sao Paulo, Brazil, where he wrote about science, technology, and politics in Latin America for Science and other publications. From 2000 to 2009, he was the science reporter at the Wall Street Journal.
Connect with Antonio: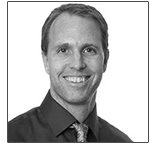 Don Seiffert | BioFlash Reporter, Boston Business Journal
Don Seiffert has been BioFlash editor at the Boston Business Journal since 2013, covering biotech, pharmaceutical, medical device and diagnostic companies. He came to Mass High Tech and the BBJ in 2012 covering both technology and biotech. He worked previously in community journalism for The Enterprise of Brockton and the Newton TAB. Seiffert has a masters degree from Boston University in journalism and a strong interest in science of all kinds.
Connect with Don:
Liz Melone | Senior Vice President, Feinstein Kean Healthcare
Liz Melone is a senior vice president at FKH and has over 15 years of strategic communications experience. Liz oversees corporate and product communications activities for FKH clients and is experienced at counseling companies at various stages, from private start-ups to well established global biopharmaceutical companies.
Connect with Liz:
---
Johnson & Johnson Innovation, JLABS
About Johnson & Johnson Innovation, JLABS Johnson & Johnson Innovation, JLABS (JLABS) is a global network of open innovation ecosystems, enabling and empowering innovators to create and accelerate the delivery of life-saving, life-enhancing health and wellness solutions to patients around the world. JLABS achieves this by providing the optimal environment for emerging companies to catalyze growth and optimize their research and development by opening them to vital industry connections, delivering entrepreneurial programs and providing a capital-efficient, flexible platform where they can transform the scientific discoveries of today into the breakthrough healthcare solutions of tomorrow. At JLABS we value great ideas and are passionate about removing obstacles to success to help innovators unleash the potential of their early scientific discoveries. JLABS is a no-strings-attached model, which means entrepreneurs are free to develop their science while holding on to their intellectual property. JLABS is open to entrepreneurs across a broad healthcare spectrum including pharmaceutical, medical device, consumer and healthtech sectors. The JLABS flagship opened in 2012 in San Diego at Janssen's West Coast Research Center, and since then has grown to ten global locations including the Bay Area, Boston & Lowell, MA, Houston, Toronto, Beerse (Belgium), New York City, and with Shanghai opening in 2019. For more information please visit www.jlabs.jnjinnovation.com or follow @JLABS.
Event contact
---