Out of the Lab and into the Newsroom
Texas Medical Center , John P. McGovern Campus , Houston , TX 77021
June 24, 2015 from 12:30 PM to 16:00 PM (CST)
$10 - $35
---
Program Overview:
You've got your cutting-edge technology, you've raised money, and your company is making some great headway on the R&D front. You're ready to bring your company out of stealth mode and into the limelight, but you don't know how. In this three-part workshop event, we'll explore how to take your story out of the laboratory and into the headlines:

First, a panel of industry reporters will provide insight into how they like to be pitched, what makes something "newsworthy" and what they are looking for to include in coverage.
Second, in a working session, seasoned communications professionals will help you craft your story using a framework that works well for telling life science stories that resonate with multiple audiences.
Finally you'll have a chance to pitch the reporters in attendance who will each select one company that will be the subject of a one-on-one backgrounder interview at a later date.

Key topics will include:
What makes a story "newsworthy"
What's the best way to pitch a reporter
How to translate complex science into a story others can understand
Tips for your interview

The workshop will be led by life science communication expert, Heidi Chokeir, Vice President of Canale Communications.

Speakers:
Joe Martin | Health Care and Tech Reporter, Houston Business Journal read bio»
Angela Shah | Texas Editor, Xconomy read bio»
Ann Thayer | Senior Correspondent, Chemical & Engineering News read bio»
Heidi Chokeir | Vice President, Canale Communications Inc. read bio»

Agenda:
10:30 am | Registration, Networking and Lunch
11:00 am | Panel Discussion
12:00 pm | Hands-on Workshop
1:00 pm | Pitching to Reporters
1:30 pm | Announcement of "pitch winners", wrap up
2:00 pm | Close

Fees:
$35 | General Public
$20 | Student/Academic
$45 | At the door

Location:
Texas Medical Center
John P. McGovern Campus
2450 Holcombe Blvd, Suite X
Houston, TX 77021

Parking Information:
Please park in the self parking areas of the McGovern Campus. Grab a Token at the gate and bring it to the event space. We encourage carpooling and using the TMC shuttles.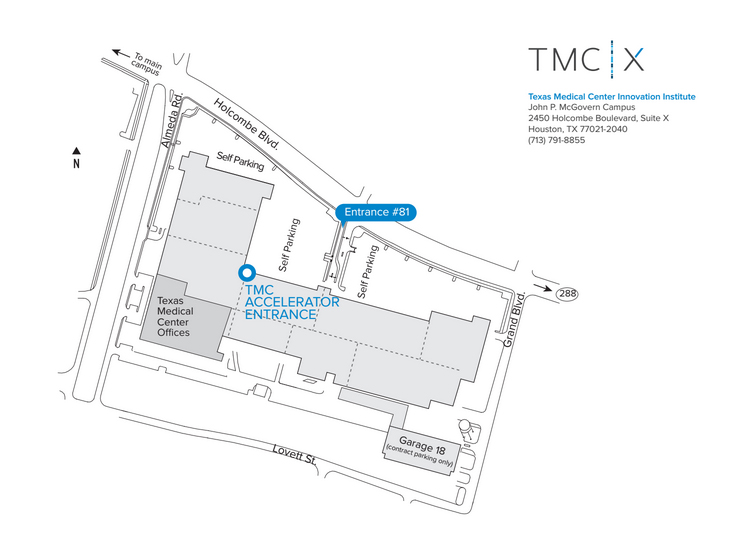 Speakers' Biographies:


Joe Martin | Health Care and Tech Reporter, Houston Business Journal
Joe Martin joined the Houston Business Journal in June as the paper's health care and technology reporter. Prior to joining HBJ, he attended Arizona State University, where he earned a degree in journalism with a minor in business. He interned at the Phoenix Business Journal for eight months, where he covered topics ranging from health care to sports business. He also served as he editor in chief for the Downtown Devil, an online publication that focused on downtown Phoenix. He is a native of Springfield, Illinois.
Connect with Joe:
Angela Shah | Texas Editor, Xconomy
Angela Shah is the editor of Xconomy Texas. She has written about startups along a wide entrepreneurial spectrum, from Silicon Valley transplants to Austin partying in the '90s tech boom to 20-something women defying cultural norms as they seek to build vital IT infrastructure in a war-torn Afghanistan. As a foreign correspondent based in Dubai, her work appeared in The New York TImes, TIME, Newsweek/Daily Beast and Forbes Asia.
Before moving overseas, Shah was a staff writer and columnist with The Dallas Morning News and the Austin American-Statesman. She is a graduate of the University of Texas at Austin and a 2007 Knight-Wallace Fellow at the University of Michigan. With the launch of Xconomy Texas, she's returned to her hometown of Houston and now writes about innovation in the Lone Star State.
Connect with Angela:
Ann Thayer | Senior Correspondent, Chemical & Engineering News
Ann Thayer is a senior correspondent with Chemical & Engineering News, the weekly newsmagazine of the American Chemical Society. She has a B.A. in chemistry from Mount Holyoke College and a Master's of Science from the University of East Anglia, which she obtained under a Fulbright scholarship. She completed her Ph.D. at the University of California, Berkeley, and postdoctoral work at AT&T Bell Laboratories. She then joined the staff of C&EN where she has served as head of the Northeast and Houston news bureaus. In 2004, Ann served as the editor-in-chief of the ACS publication Modern Drug Discovery. She then returned to C&EN where she reports today on the pharmaceutical and biotech industries; the areas of fine and specialty chemicals, including pharmaceutical active ingredients; and life sciences and analytical instrumentation.
Connect with Ann:
Heidi Chokeir, Ph.D. | Vice President, Canale Communications Inc.
Heidi Chokeir is vice president at Canale Communications where she applies her strong science background to the development and execution of strategic communications programs for life science companies. One of Heidi's areas of expertise is in simplifying scientifically complex stories into messages that are compelling and easy to understand. She has planned and implemented award-winning public relations campaigns resulting in media coverage by outlets such as The New York Times, The Wall Street Journal, Bloomberg News, IN VIVO, BioCentury, BioWorld Today and Biotech Nation. Prior to working at Canale Communications, Heidi was an account supervisor at Russo Partners where she represented primarily early-stage biotech companies and research institutions.
Heidi is involved in various volunteer activities including writing and presenting talks and training new speakers for weekend retreats for an international non-profit counseling and educational group. She is on the board of directors of Mater Dei Catholic High School. Heidi earned a Ph.D. in Macromolecular and Cellular Structure and Chemistry from The Scripps Research Institute in La Jolla, Calif. and a B.S. in Biochemistry from Mount Saint Mary's College in Los Angeles.
Connect with Heidi:
---
JLABS @ TMC
Johnson & Johnson Innovation, JLABS (JLABS) is a global network of open innovation ecosystems, enabling and empowering innovators to create and accelerate the delivery of life-saving, life-enhancing health and wellness solutions to patients around the world. JLABS achieves this by providing the optimal environment for emerging companies to catalyze growth and optimize their research and development by opening them to vital industry connections, delivering entrepreneurial programs and providing a capital-efficient, flexible platform where they can transform the scientific discoveries of today into the breakthrough healthcare solutions of tomorrow. At JLABS we value great ideas and are passionate about removing obstacles to success to help innovators unleash the potential of their early scientific discoveries. JLABS is a no-strings-attached model, which means entrepreneurs are free to develop their science while holding on to their intellectual property. JLABS is open to entrepreneurs across a broad healthcare spectrum including pharmaceutical, medical device, consumer and digital health sectors. The JLABS flagship opened in 2012 in San Diego at Janssen's West Coast Research Center, and since then has grown to eight locations including the Bay Area, Boston & Lowell, MA, Houston, Toronto and a ninth location, New York City, launching in 2018. For more information please visit jlabs.jnjinnovation.com.
Event contact
---