The Past, Present, and Future of the Total Artificial Heart
JLABS @ TMC , John P. McGovern Campus , Houston , TX 77021
February 23, 2017 from 13:00 PM to 15:00 PM (CST)
$10 - $35
---

In honor of American Heart Month, JLABS @ TMC invites you to a special event featuring world renowned cardio thoracic surgeon, Dr. Billy Cohn. In this intimate session, Dr. Cohn will discuss The Past, Present, and Future of the Total Artificial Heart. Dr. Cohn recently joined Johnson & Johnson as Vice President of Medical Devices and will use his years of experience and expertise in his role as Director for the soon to be opened Center for Device Innovation at the Texas Medical Center. Join us at JLABS @ TMC on February 23rd to learn how far we've come in the total artificial heart, and how we're innovating for the future. 

Agenda:
12:00 PM | Registration Opens
12:15 PM | Lunch & Networking
1:00 PM | Presentation
1:45 PM | Q&A
2:00 PM | Program Close

Speaker:
Billy Cohn | Vice President, Medical Devices, Center for Device Innovation read bio»

Fees:
FREE | There is no cost to attend but pre-registration is required. 

Location:
JLABS @ TMC
John P. McGovern Campus
2450 Holcombe Blvd, Suite J
Houston, TX 77021

Parking Information:
Please park in the self parking areas of the McGovern Campus. Grab a Token at the gate and bring it to the event space. We encourage carpooling and using the TMC shuttles.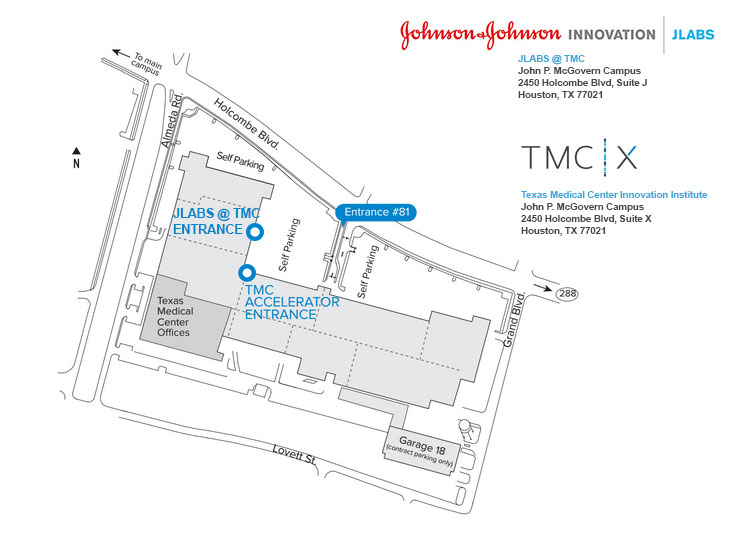 Johnson & Johnson Participating Biography:

Billy Cohn, MD | Vice President, Medical Devices and Director, Center for Device Innovation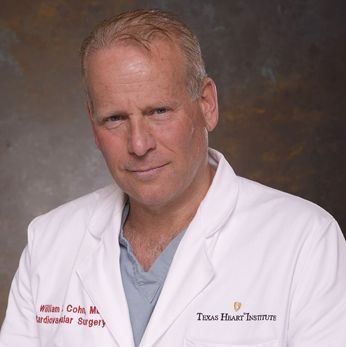 Dr. William Cohn is a Vice President of Medical Devices and Director of the Center for Device Innovation. Prior to joining Johnson & Johnson, Dr. Cohn was Director of the Center for Technology and Innovation and Director of the legendary Cullen Cardiovascular Research Laboratory at the Texas Heart Institute in Houston. Billy is a noted cardiovascular surgeon and visionary serial inventor. He is a Professor of Surgery at Baylor College of Medicine and an Adjunct Professor of Bioengineering at both Rice University and the University of Houston. His major research interests have been focused on decreasing the invasiveness of medical procedures in a wide variety of fields. Dr. Cohn has been intimately involved in the development of the continuous-flow, totally implantable, artificial heart. In 2011, Dr. Cohn and Dr. O. H. Frazier successfully implanted the first pulseless total heart replacement device in a human patient. Dr. Cohn has a passion for medical device development and has more than 90 US patents granted or pending for his medical innovations that have provided the core technology for six venture-backed medical start-ups. His numerous awards include an honorary doctorate in science from Oberlin College, the Distinguished Scientist Award, given by the MacDonald Fund, and the Edison Award for excellence in human-centered design and innovation for the SentreHEART® Lariat®.

In 2000, Dr. Cohn was named the distinguished Inventor of the Year by the U.S. Intellectual Property Owners Association. In 2014 he was named Outstanding Inventor of the Year by the Houston IPO. In addition, in 2014 he received the Innovation award at ICI in Tel Aviv for inventing the TVA everLINQ system for percutaneous AV fistula creation and for founding TVA Medical. In 2015, he was awarded a Lifetime Achievement Award for healthcare innovation by the Houston Technology Center. After obtaining an undergraduate degree in Biology and Chemistry from Oberlin College in Ohio, Billy went on to receive his Doctor of Medicine from the Baylor College of Medicine in Houston, Texas. He then completed seven years of general surgical and cardiothoracic surgical training at the Baylor College of Medicine Affiliated Hospitals and a one-year cardiothoracic fellowship at Boston's Beth Israel Hospital. After completion of his training, he stayed on as a staff Cardiothoracic surgeon at the Beth Israel Deaconess Medical Center and as a full-time faculty of Harvard Medical School for ten years before being recruited back to his hometown of Houston. .
Connect with Billy:

---
JLABS @ TMC
Johnson & Johnson Innovation, JLABS (JLABS) is a global network of open innovation ecosystems, enabling and empowering innovators to create and accelerate the delivery of life-saving, life-enhancing health and wellness solutions to patients around the world. JLABS achieves this by providing the optimal environment for emerging companies to catalyze growth and optimize their research and development by opening them to vital industry connections, delivering entrepreneurial programs and providing a capital-efficient, flexible platform where they can transform the scientific discoveries of today into the breakthrough healthcare solutions of tomorrow. At JLABS we value great ideas and are passionate about removing obstacles to success to help innovators unleash the potential of their early scientific discoveries. JLABS is a no-strings-attached model, which means entrepreneurs are free to develop their science while holding on to their intellectual property. JLABS is open to entrepreneurs across a broad healthcare spectrum including pharmaceutical, medical device, consumer and digital health sectors. The JLABS flagship opened in 2012 in San Diego at Janssen's West Coast Research Center, and since then has grown to eight locations including the Bay Area, Boston & Lowell, MA, Houston, Toronto and a ninth location, New York City, launching in 2018. For more information please visit jlabs.jnjinnovation.com.
Event contact
---