Publish or Perish: Creating Value through Publications
JLABS @ Toronto , 661 University Ave , Toronto , ON M5G 1M1
September 21, 2017 from 17:30 PM to 21:00 PM (EST)
$10 - $35
---

In order to succeed, biotech, drug, and device companies must publish their results in peer-reviewed journals in an effort to add value to promote and commercialize their technologies. The drivers of this exercise include reimbursement, credibility, commercialization and valuations. If you're not publishing, you're missing out on valuable opportunities to improve the chances for your company to succeed.

In this interactive program, you will learn the how, why and when of a successful publication strategy. Experts in the field will be joined by professionals who have effectively implemented the process. You will learn from their successes and failures.
Topics to be covered:
When, where and what to publish
Timing of publications throughout the product development cycle
Article types to consider, and why; look at both home runs and base hits
How peer-reviewed publications support reimbursement strategy
Developing a roadmap to maximize publication objectives
PR and your publication program
The program will include case examples and a sample roadmap for success.

Speakers:
Joel Batts | Partner, Telos Partners, LLC read bio»
Katie Kleinschuster Horvath | Sr. Product Manager, Disc Space Technology, Aesculap Implant Systems, LLC read bio»
Jeff Muir | Clinical Program Manager, Intellijoint Surgical, Inc. read bio»
John Hipp | Chief Scientist, Medical Metrics, Inc. read bio»

Agenda:
3:30 PM | Registration and Networking
4:00 PM | Presentation
4:30 PM | Q&A
5:00 PM | Panel Discussion
5:45 PM | Q&A
6:00 PM | Food and Networking
7:00 PM | Program Close


Location:
JLABS @ Toronto
661 University Ave, Suite 1300
Toronto, ON

Speakers' Biographies:

Joel Batts, MA | Partner at Telos Partners, LLC
Joel is a medical device industry veteran, with 20 years of leadership experience developing scientific and regulatory strategies for start-ups to large cap companies. He has delivered >$100 million return on investment by delivering FDA approvals for Class II and Class III devices in the musculoskeletal and wound care spaces. He has published and presented the results of pre-clinical and clinical science in journals such as American Journal of Sports Medicine, American Journal of Orthopaedics, and venues such as the American College of Foot and Ankle Surgeons. In 2010, he led a business development team in the application of a novel biologic material to osteoporotic patients for reducing the incidence of hip fractures. After conducting early-phase trials and developing the scientific and regulatory, the team sold the technology for $30 million. He has also overseen key areas of investment and integration for four major acquisitions. Outside of Telos Partners, Joel is part of a LifeNet International, a non-profit that is transforming healthcare in African communities. Joel earned a BS in exercise science from the University of Florida and an MA in bioethics and health policy from Loyola University Chicago.
Connect with Joel:  

Katie Kleinschuster Horvath | Sr. Product Manager, Disc Space Technology, Aesculap Implant Systems, LLC
Katie is responsible for the commercial and market access strategies for a Class III spinal implant at Aesculap Implant Systems (Center Valley, PA). During her tenure at Aesculap, Katie has led the organization's podium and publication efforts with a focus on building a compendium of evidence to overcome objections from multiple stakeholders (payer, provider and patient).
Some of her focus has included the use of meta-analysis to pool and strengthen a clinical story, the creation of a clinician Publication Committee, post approval study subject retention strategy and value proposition development.
Prior to Aesculap, Katie held marketing and medical education positions at LifeCell Corporation (now Allergan), Olympus Corporation of the Americas and Medtronic Peripheral Vascular. Katie is blessed with a supportive husband Ryan, two vibrant little people (Isabella and Franklin) and a strong family support network. Outside of work, she enjoys spending quality time with extended family, skiing and her horse, Peanut.
Katie will complete an MBA in Healthcare Administration from DeSales University (Center Valley, PA) in spring of 2018. She is an alumna of Fairleigh Dickinson University (Madison, NJ).

Jeff Muir | Clinical Program Manager, Intellijoint Surgical, Inc.
Jeff is a clinical epidemiologist with over 20 years of research and clinical practice experience. He is currently Clinical Program Manager for Intellijoint Surgical, Inc., a medical device scale-up in Waterloo, ON. He is also owner/operator of Motion Research, a boutique clinical research firm in Ancaster, ON. Prior to launching Motion Research and joining Intellijoint, he spent over a decade in chiropractic practice and at McMaster University in Hamilton, ON. His research focus is in research methodology and clinical epidemiology, with experience in a broad variety of fields including orthopaedics, metabolic bone disease, oncology and interventional radiology. He has published in eminent journals including The Journal of Arthroplasty, BMC Musculoskeletal Disorders, Medical Devices: Evidence & Research and Blood. Jeff holds undergraduate degrees in Biology and Physiology from Western University, Masters degrees in Medical Science and Clinical Epidemiology from McMaster University and his doctorate in Chiropractic medicine from the Canadian Memorial Chiropractic College. He has also completed a CIHR-funded Fellowship in Nuclear Medicine at McMaster University.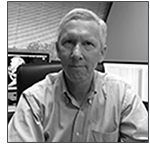 John Hipp, Ph.D. | Chief Scientist, Medical Metrics, Inc.
John is the Chief Scientist and scientific founder of Medical Metrics, Inc (MMI). John served over 10 years as Director of the Spine Research Laboratory at Baylor College of Medicine (BCM). MMI was started through a technology development organization affiliated with BCM. Prior to BCM, he worked 8 years as a research associate at the Orthopaedic Biomechanics Laboratory in Beth Israel Hospital in Boston with a joint faculty appointment at Harvard Medical School. He received a Kappa Delta award for quantitative imaging technology developed while working in Boston. John has authored or coauthored over 110 peer reviewed publications, as well as multiple book chapters. At MMI, John provides scientific guidance for study design, the imaging-based assessments used in research studies, image acquisition protocols, data quality monitoring, data analysis, publication strategy and manuscript writing. He has developed several novel quantitative assessments that can be obtained from medical imaging and used to predict outcomes and select optimal treatments. He is currently actively working to leverage the large amount of imaging and associated assessments that have been collected over 15 years of imaging core lab work, with the goal of improving medical imaging assessments through the use of deep-learning technologies. John received a BA in Biology from Alfred University and a Ph.D. in Biomedical Engineering from Rensselaer Polytechnic Institute.

---
JLABS @ Toronto
About Johnson & Johnson Innovation, JLABS Johnson & Johnson Innovation, JLABS (JLABS) is a global network of open innovation ecosystems, enabling and empowering innovators to create and accelerate the delivery of life-saving, life-enhancing health and wellness solutions to patients around the world. JLABS achieves this by providing the optimal environment for emerging companies to catalyze growth and optimize their research and development by opening them to vital industry connections, delivering entrepreneurial programs and providing a capital-efficient, flexible platform where they can transform the scientific discoveries of today into the breakthrough healthcare solutions of tomorrow. At JLABS we value great ideas and are passionate about removing obstacles to success to help innovators unleash the potential of their early scientific discoveries. JLABS is a no-strings-attached model, which means entrepreneurs are free to develop their science while holding on to their intellectual property. JLABS is open to entrepreneurs across a broad healthcare spectrum including pharmaceutical, medical device, consumer and healthtech sectors. The JLABS flagship opened in 2012 in San Diego at Janssen's West Coast Research Center, and since then has grown to ten global locations including the Bay Area, Boston & Lowell, MA, Houston, Toronto, Beerse (Belgium), with New York City, opening in June 2018, and Shanghai in 2019. For more information please visit www.jlabs.jnjinnovation.com or follow @JLABS. About Johnson & Johnson Innovation Johnson & Johnson Innovation focuses on accelerating all stages of innovation worldwide and forming collaborations between entrepreneurs and Johnson & Johnson's global healthcare businesses. Johnson & Johnson Innovation provides scientists, entrepreneurs and emerging companies with one-stop access to science and technology experts who can facilitate collaborations across the pharmaceutical, medical device and consumer companies of Johnson & Johnson. Under the Johnson & Johnson Innovation umbrella of businesses, we connect with innovators through our regional Innovation Centers, Johnson & Johnson Innovation | JLABS, Johnson & Johnson Innovation - JJDC, and our Business Development teams to create customized deals and novel collaborations that speed development of innovations to solve unmet needs in patients. For more information please visit www.jnjinnovation.com or follow @JNJInnovation.
Event contact
---