The Road to the Biologic IND
Johnson & Johnson Boston Innovation Center , 1 Cambridge Center , Cambridge , MA 02142
November 14, 2013 from 12:00 PM to 14:30 PM (EDT)
$10 - $35
---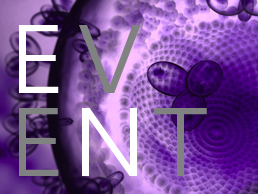 The Road to the Biologic IND
Best Practices When Filing Biologic Investigational New Drug Applications

Program Overview:
Janssen Labs and the Boston Innovation Center invite you to an in-depth look into the process of filing a biologic Investigational New Drug (IND) application and the procedures necessary for advancing your company's early-stage drug development program. Whether your goal is to develop a pipeline through commercial launch, or partner as early as possible, submitting an IND is a critical early milestone for every biotech company. With big Pharma and VC firms competing for the most promising compounds, startups are expected to demonstrate a solid plan for achieving IND acceptance.

Join us for a presentation exploring the basic requirements and considerations that you need to be aware of when planning for a successful biologic IND submission. The presentation will highlight the following:

        - Key components of the chemistry/manufacturing/controls section
        - Expression, purification, analytics, formulation, fill/finish
        - Preclinical study design, species selection, material requirements, and timelines
        - Regulatory requirements, strategies to minimize costs and timelines while balancing risk


Agenda:
11:00 AM | Registration, Lunch, and Networking
11:15 AM | Welcome
        - The case for biologics
        - The legacy of Janssen/Centocor biologics 
11:30 AM | Drug Discovery for Success in Development and Manufacture of a Biologic Drug 
        - Evaluating clinical candidates early
        - Creating options with parallel processing
        - Harmonizing platforms and methods 
        - Transitioning programs to Pharmaceutical Development 
12:00 PM | Toxicology of Biotechnological Products
        - Preclinical toxicology program objectives, endpoints, findings of concern
        - Factors to consider for biotechnology products: Species specificity, Immunogenicity, Antibody response
        - Testing considerations
12:30 PM | Regulatory – Satisfy Statutory Legal Requirements for Testing in Humans
        - Strategy
        - Data requirements: CMC, Safety, Clinical plan
        - eCTD
        - Pre-IND Meetings
1:00 PM | Discussion and Q&A
1:30 PM | Program Close

Cost:
General Public | $35
Academic | $20
Onsite | $40

Speakers:
Barry Springer | Vice President of Technology, Strategy & Operations at Janssen Pharmaceutical Companies of Johnson and Johnson
Steven Lang, Ph.D., MBA | Director, Biologics Research J&J Biotechnology Center of Excellence
Timothy Coogan | Vice President, Biologics Toxicology, Janssen R&D
Robert G. Burford, Ph.D. | Managing Director, American Clinical and Regulatory Consultants LLC

Who Should Attend:
Life science industry executives, investigators and regulatory directors, founders, CEOs, and managers of start-ups and other private companies.

---
Johnson & Johnson Innovation, JLABS
About Johnson & Johnson Innovation, JLABS Johnson & Johnson Innovation, JLABS (JLABS) is a global network of open innovation ecosystems, enabling and empowering innovators to create and accelerate the delivery of life-saving, life-enhancing health and wellness solutions to patients around the world. JLABS achieves this by providing the optimal environment for emerging companies to catalyze growth and optimize their research and development by opening them to vital industry connections, delivering entrepreneurial programs and providing a capital-efficient, flexible platform where they can transform the scientific discoveries of today into the breakthrough healthcare solutions of tomorrow. At JLABS we value great ideas and are passionate about removing obstacles to success to help innovators unleash the potential of their early scientific discoveries. JLABS is a no-strings-attached model, which means entrepreneurs are free to develop their science while holding on to their intellectual property. JLABS is open to entrepreneurs across a broad healthcare spectrum including pharmaceutical, medical device, consumer and healthtech sectors. The JLABS flagship opened in 2012 in San Diego at Janssen's West Coast Research Center, and since then has grown to ten global locations including the Bay Area, Boston & Lowell, MA, Houston, Toronto, Beerse (Belgium), New York City, and with Shanghai opening in 2019. For more information please visit www.jlabs.jnjinnovation.com or follow @JLABS.
Event contact
---