Science First: Immuno-Oncology
Texas Medical Center , John P. McGovern Campus , Houston , Texas 77021
November 17, 2015 from 16:00 PM to 20:00 PM (CST)
$10 - $35
---
Program Overview:
Immunotherapy harnesses the body's own immune system to fight cancer and it is revolutionizing cancer treatment paradigms. Unprecedented efficacy outcomes have been observed in cancers such as melanoma, and lung cancer that once had limited treatment options. Despite major advances, not all patients respond to these novel treatments, and a further understanding of disease biology and efficacy drivers is needed. Tremendous progress has been made in immunotherapy, targeted therapies and cell & gene therapies. Can combined therapies provide the necessary mechanistic insight to identify the right treatment and improve patient outcomes and speed up drug approvals? Johnson & Johnson Innovation, JLABS is bringing together top experts to discuss the latest developments, challenges, and opportunities with combination regimens. Join representatives from Baylor College of Medicine, MD Anderson and Johnson & Johnson as they present the latest research in this area and engage in a panel discussion to obtain insights into novel immunotherapies and combination regimens of the future.

Speakers:
Arturo Molina | Vice President, Oncology Scientific Innovation, Johnson & Johnson Innovation read bio»
Helen Heslop | Interim Director of the Center for Cell and Gene Therapy (CAGT), Baylor College of Medicine read bio»
Iqbal Grewal | Vice President, Head of Immuno-Oncology, Johnson & Johnson read bio»
John Heymach | Chair and Professor, Depts of Thoracic/Head and Neck Medical Oncology and Cancer Biology, MD Anderson Cancer Center read bio»

Agenda:
3:00 PM | Registration Opens, Networking
3:25 PM | Introduction
3:30 PM | Presentations
4:30 PM | Panel Discussion
5:30 PM | Networking Reception
7:00 PM | Program Close

About the Science First series:
The Science First series, sponsored by Johnson & Johnson Innovation, JLABS, brings together top experts to explore pressing topics in their scientific field. It is a chance for local scientists, researchers, and entrepreneurs to present and dialogue on new discoveries, advancing techniques, and other cutting-edge science themes.

Fees:
$25 General Public
$15 Student/Academic
$35 Onsite

Location:
Texas Medical Center
John P. McGovern Campus
2450 Holcombe Blvd, Suite X
Houston, TX 77021

Parking Information:
Please park in the self parking areas of the McGovern Campus. Grab a Token at the gate and bring it to the event space. We encourage carpooling and using the TMC shuttles.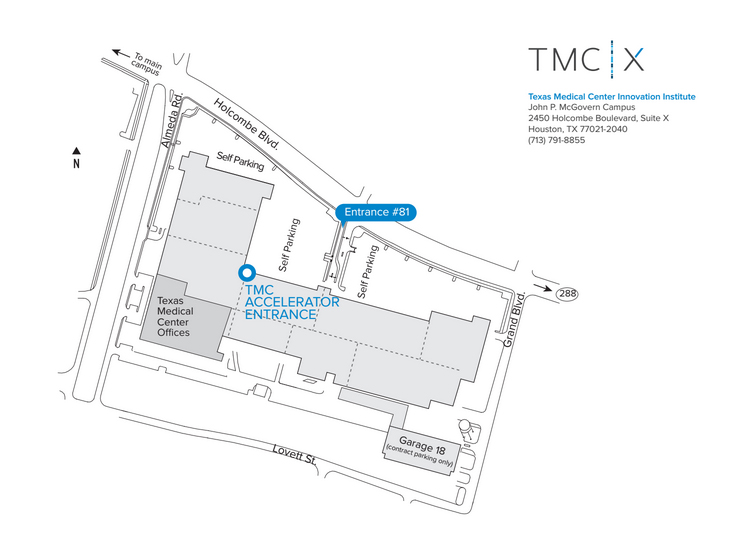 Speakers' Biographies:

Arturo Molina | Vice President, Oncology Scientific Innovation, Johnson & Johnson Innovation
Dr. Molina is Vice President, Oncology Scientific Innovation at Janssen Research & Development, LLC. He represents the Oncology Therapeutic Area in the California Innovation Center based in Menlo Park, CA. In this role, he is responsible for identifying and fostering innovation that supports the Oncology Therapeutic Area strategies. Previously he was the Vice President Clinical Research, Oncology, where he was responsible for the clinical development and registration-directed studies of ZYTIGA® (abiraterone acetate) for the treatment of patients with metastatic castration-resistant prostate cancer (mCRPC). Prior to this role he was the Chief Medical Officer and Executive Vice-President at Cougar Biotechnology, which was acquired by The Johnson & Johnson Family of Companies. Before joining Cougar Biotechnology, Dr. Molina worked at IDEC as Senior Director, Medical Affairs, ultimately becoming Department Head, Oncology Clinical Development for Biogen-IDEC. In collaboration with Genentech, he led clinical Supplemental Biologics License Application filing activities resulting in the U.S. Food and Drug Administration approval of Rituxan®. Dr. Molina was a faculty staff physician in Hematology/Bone Marrow Transplantation and Medical Oncology/Therapeutics Research at the City of Hope (COH) Comprehensive Cancer Center, where he became an Adjunct Professor , member of the COH Medical Group Board of Directors and President-Elect of the City of Hope Medical Staff. Dr. Molina received his medical degree and master's in Physiology from Stanford University School of Medicine, and continued at Stanford for Residency in Internal Medicine and Fellowships in Medical Oncology, Biological Science, and Bone Marrow Transplantation. Dr. Molina was an undergraduate at the University of Texas at Austin where he received a BS in Zoology (Honors) and BA in Psychology (High Honors).
Connect with Arturo:
Helen Heslop | Dan L Duncan Chair, Professor of Medicine and Pediatrics, Interim Director of the Center for Cell and Gene Therapy (CAGT), Baylor College of Medicine, Houston Methodist Hospital and Texas Children's Hospital
Helen Heslop is Professor of Medicine and Pediatrics at Baylor College of Medicine, and also is the Interim Director of the Center for Cell and Gene Therapy at Baylor College of Medicine, Houston Methodist Hospital and Texas Children's Hospital. She is also Associate Director for Clinical Research at the Dan L Duncan Cancer Center. Dr Heslop is a physician scientist engaged in translational research focusing on adoptive immunotherapy with gene-modified effector cells, to improve hemopoietic stem cell transplantation and cancer therapy. Her initial studies were the first to demonstrate that antigen-specific cytotoxic T cells could eradicate an established malignancy and because the cells were genetically marked, she and her collaborators obtained definitive evidence of cell expansion, trafficking to tumor sites and decade-long persistence. Subsequent protocols have extended this approach to Hodgkin's Disease, NHL and nasopharyngeal cancer. An additional focus in reconstituting antiviral immunity post transplant and she has led an NHLBI-funded multicenter trial of allogeneic multivirus specific T cells. She therefore has extensive experience in developing and conducting transplant studies and cell and gene therapy studies and currently holds 10 INDs and has also obtained orphan drug designation for her initial study. She was a Doris Duke distinguished clinical research scientist and serves as Principal Investigator on several peer-reviewed research programs, including an NCI-funded program project grant (Enhancing T-Cell Therapy of Cancer) a Leukemia and Lymphoma Society Specialized Center of Research (SCOR) award (Immunotherapy of Lymphoma) and a SPORE in lymphoma from the NCI. She is also the principal investigator on an NHLBI-funded training grant in Cell and Gene Therapy. She is the current President of the Foundation for Accreditation of Cell Therapy (FACT) and a past president of the American Society for Blood and Marrow Transplantation.
Connect with Helen:
Iqbal S. Grewal, Ph.D., D.Sc., F.R.C.Path, | Vice President, Head of Immuno-Oncology, Johnson & Johnson
Dr. Grewal is Vice President, Head of Immuno-Oncology at Janssen Research & Development, LLC. He leads Janssen's research efforts to discover and develop therapeutics that function as immune modulators cancers, and responsible for formulating and executing Janssen's immuno-oncology strategy. Prior to Janssen, Dr. Grewal led R&D activities at ImmunGene, Inc. as Chief Scientific Officer where he built a diverse portfolio of antibody-cytokine fusion proteins for treating cancers. He was also a member of the Board of Directors. Dr. Grewal joined ImmunGene from Seattle Genetics, Inc. where he was Vice President, Preclinical Therapeutics, and developed monoclonal antibodies and antibody-drug conjugates as therapeutics in the areas of autoimmunity and oncology. Dr. Grewal began his career in industry at Genentech Inc. where he pursued research for discovering and developing innovative protein-based bio-therapeutics in many disease areas. He identified and validated several novel molecules as therapeutic candidates, and translated some of his findings into key drug candidates that successfully moved to clinical development and FDA approval. Dr. Grewal holds a Ph.D in Immunology from UCLA and a D.Sc. from University of Aberdeen, U.K, and has been named a Fellow by the Royal College of Pathologists in London. Dr. Grewal completed his post-doctoral fellowship in Richard Flavell's laboratory at Howard Hughes Medical Institute, Yale University School of Medicine. Dr. Grewal has published numerous papers and holds several patents based on his research. He is also serving on editorial board of research journals and has edited books on biologics and therapeutic targets.
Connect with Iqbal:
John Heymach | Chair and Professor, Department of Thoracic/Head and Neck Medical Oncology, and Professor, Department of Cancer Biology, The University of Texas MD Anderson Cancer Center
Dr. John V. Heymach is the Chair of Thoracic/Head and Neck Medical Oncology and a Professor in the Departments of Thoracic Head and Neck Medical Oncology and Cancer Biology at The University of Texas MD Anderson Cancer Center. Dr. Heymach joined the faculty in 2005 as an Assistant Professor, with a joint appointment in Thoracic/Head and Neck Medical Oncology and Cancer Biology. He was promoted to Associate Professor in 2009 and Professor in 2013. He received his undergraduate degree from Harvard University and both his MD and PhD from Stanford University Medical School in California. He then completed his Internship and Residency at Brigham and Women's Hospital and his fellowship in Medical Oncology at Dana Farber Hospital. During his fellowship, he worked in the laboratory of Dr. Judah Folkman with clinical mentorship under Dr. Bruce Johnson. As a physician-scientist, his research focuses on investigating mechanisms of therapeutic resistance to targeted agents, understanding the regulation of angiogenesis in lung cancer, and the development of biomarkers for selecting patients most likely to benefit from targeted agents. He has led a number of Phase I/II clinical trials testing novel targeted therapies in NSCLC. Dr. Heymach serves as a project co-leader on the Lung Cancer SPORE and is the PI on an NCI R01 award, a V Foundation Translational Research Award, and site leader on a SU2C award. He also serves as leader of the Lung Cancer Program of the Cancer Center Support Grant and co-leads the MD Anderson Lung Cancer Moon Shot. He is a past recipient of the Damon Runyon Clinical Investigator Award, an ASCO Career Development Award, the Wilson Stone Award for Basic Science Research, and the Emil J. Frei Award for Translational Research. He was elected to the American Society for Clinical Investigation in 2013.
---
JLABS @ TMC
Johnson & Johnson Innovation, JLABS (JLABS) is a global network of open innovation ecosystems, enabling and empowering innovators to create and accelerate the delivery of life-saving, life-enhancing health and wellness solutions to patients around the world. JLABS achieves this by providing the optimal environment for emerging companies to catalyze growth and optimize their research and development by opening them to vital industry connections, delivering entrepreneurial programs and providing a capital-efficient, flexible platform where they can transform the scientific discoveries of today into the breakthrough healthcare solutions of tomorrow. At JLABS we value great ideas and are passionate about removing obstacles to success to help innovators unleash the potential of their early scientific discoveries. JLABS is a no-strings-attached model, which means entrepreneurs are free to develop their science while holding on to their intellectual property. JLABS is open to entrepreneurs across a broad healthcare spectrum including pharmaceutical, medical device, consumer and digital health sectors. The JLABS flagship opened in 2012 in San Diego at Janssen's West Coast Research Center, and since then has grown to eight locations including the Bay Area, Boston & Lowell, MA, Houston, Toronto and a ninth location, New York City, launching in 2018. For more information please visit jlabs.jnjinnovation.com.
Event contact
---