Science First: Surgery Robotics
JLABS @ TMC , John P. McGovern Campus , Houston , TX 77021
November 15, 2016 from 15:00 PM to 17:30 PM (CST)
$10 - $35
---
Surgical robotics has attracted considerable media attention in recent years and Intuitive Surgical, maker of the only commercialized robotic general surgical platform, has experienced remarkable growth. Nevertheless, robotics accounts for less than 10% of the total number of general surgical procedures performed annually. A number of large healthcare corporations are now looking to get into the game. This talk, by Vice President, Sanjeev Dutta, MD MBA FRCSC FACS, Johnson & Johnson Medical Devices, Robotics, MIS, and Oncology, focuses on what forces are at play to account for this industry shift, and makes a case for the true value that robotics provides to the field of surgery.

Agenda:
2:00 PM | Registration Opens and Networking
2:30 PM | Presentation
3:30 PM | Q&A
3:45 PM | Networking Reception
4:30 PM | Program Close

Speaker:
Sanjeev Dutta | Vice President, Medical Devices, Johnson & Johnson Innovation read bio»

Fees:
$25 | General Public
$15 | Student/Academic
$35 | At the door

About the Science First series:
The purpose of the Science First series, sponsored by Johnson & Johnson Innovation, JLABS, is to bring together top experts to explore a pressing topic in their scientific field. It is a chance for local scientists, researchers, and entrepreneurs to present and dialogue on new discoveries, advancing techniques, and other cutting-edge science themes.

Location:
JLABS @ TMC
John P. McGovern Campus
2450 Holcombe Blvd, Suite J
Houston, TX 77021

Parking Information:
Please park in the self parking areas of the McGovern Campus. Grab a Token at the gate and bring it to the event space. We encourage carpooling and using the TMC shuttles.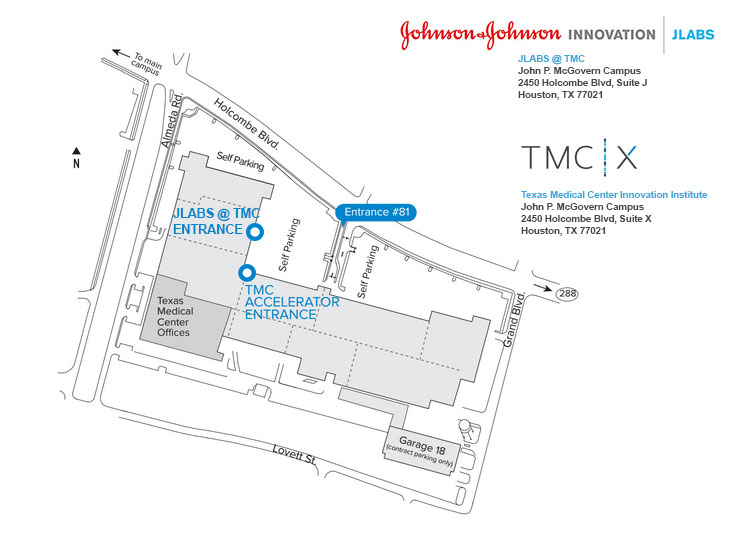 Johnson & Johnson Innovation Participating Biography:

Sanjeev Dutta, MD MBA | Vice President, Medical Devices, Johnson & Johnson Innovation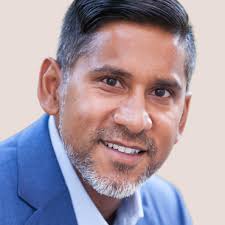 Dr. Dutta is Vice President, Medical Devices at Johnson & Johnson Innovation, California. He joins the Medical Science and Technology Team as the Therapeutic Area Expert for Robotics and Minimally Invasive Surgery. Prior to joining Johnson & Johnson, Dr. Dutta was Associate Professor of Surgery at Stanford University School of Medicine and an attending surgeon at Lucile Packard Children's Hospital at Stanford. He has nearly two decades of experience as a healthcare provider and is recognized as a leader in multispecialty minimally invasive surgery, with extensive experience in advanced laparoscopic, thoracoscopic, and robotic procedures. Sanjeev developed a number of "scarless" procedures that together embody a surgical approach called Stealth Surgery. He co-directed an FDA-funded lab (called MISTRAL) in collaboration with the Robotics & Medical Device Division of SRI International that focused on the development of disruptive medical technologies. He has published extensively in the areas of minimally invasive surgery, robotic surgery, surgical innovation, and surgical education, and is co-inventor on a number of medical device patents. Sanjeev received his MD degree from the University of Calgary in Canada. He trained in Abdominal & Thoracic Surgery at Dalhousie University, followed by fellowship training in Minimally Invasive & Robotic Surgery at McMaster University, and Neonatal & Pediatric Surgery at the Hospital for Sick Children in Toronto. He is a fellow of the American College of Surgeons, the Royal College of Surgeons of Canada, and the American Academy of Pediatrics. Sanjeev also holds a graduate degree in Educational Psychology from the University of Illinois and an MBA from the Stanford Graduate School of Business.
Connect with Sanjeev:

---
JLABS @ TMC
Johnson & Johnson Innovation, JLABS (JLABS) is a global network of open innovation ecosystems, enabling and empowering innovators to create and accelerate the delivery of life-saving, life-enhancing health and wellness solutions to patients around the world. JLABS achieves this by providing the optimal environment for emerging companies to catalyze growth and optimize their research and development by opening them to vital industry connections, delivering entrepreneurial programs and providing a capital-efficient, flexible platform where they can transform the scientific discoveries of today into the breakthrough healthcare solutions of tomorrow. At JLABS we value great ideas and are passionate about removing obstacles to success to help innovators unleash the potential of their early scientific discoveries. JLABS is a no-strings-attached model, which means entrepreneurs are free to develop their science while holding on to their intellectual property. JLABS is open to entrepreneurs across a broad healthcare spectrum including pharmaceutical, medical device, consumer and digital health sectors. The JLABS flagship opened in 2012 in San Diego at Janssen's West Coast Research Center, and since then has grown to eight locations including the Bay Area, Boston & Lowell, MA, Houston, Toronto and a ninth location, New York City, launching in 2018. For more information please visit jlabs.jnjinnovation.com.
Event contact
---