Show me the Money: Alternative Sources of Capital
TRES - San Francisco , 130 Townsend Street , San Francisco , CA 94107
March 20, 2014 from 16:00 PM to 19:30 PM (PST)
$10 - $35
---
SOLD OUT! Sorry, no onsite registrations...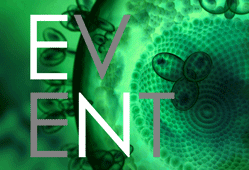 Program Overview:
When building a biotech company you need buckets of cash for development, but where can one find the cash and is all money created equally? While venture capital is the traditional source of capital there are alternative funds for your biotech company and some sources have the added benefit of being non-dilutive whilst remaining core to your mission. There may be a time and a place for venture capital, but at the early stages of development leave no stone unturned. Join our panel to hear from a diverse set of funding sources such as innovative grant programs, government agencies, foundations, angel investors, patient advocacy groups and crowd funding platforms that have funding opportunities for your company.

Our panel discussions are candid, interactive and informal. We hope you walk away with the real story behind how things work so you can make it happen for yourself. This panel will be followed by a networking reception.

Panelists:



Agenda:
3:00pm | Registration & Networking
3:30pm | Introductions
3:35pm | Panel Presentation
5:00pm | Networking Reception
6:30pm | Close

Who Should Attend:
Life science industry executives, venture capitalists, institutional investors, founders, CEOs, and managers of start-ups and other private companies

Fees:
$40 General Public
$20 Student/Academic
$50 Onsite

Venue:
TRES - San Francisco
130 Townsend St.
San Francisco, CA 94107
Map It»

Panelists Biographies:


Todd Meyerrose, PhD | Portfolio Manager, Poliwogg
Dr. Meyerrose has extensive experience throughout the biotechnology and healthcare sectors as an academic, executive, and investor. In 2013, he was appointed as a Consulting Associate Professor at Stanford University, where he co-directs a course on commercialization of biotechnology. Through Stanford, he is an Advisor to the SPARK program, an internal incubator developing discoveries into patient therapies.
In late 2012, he founded PathDrugomics, a healthcare information technology platform that enables pharmaceutical companies to better understand their experimental data, reducing cost and time to market. In this role, he secured early investors and clients, assembled a strong board of directors, and successfully engaged the company in the Alchemist Accelerator program. He is a Regional Champion of the Startup America Partnership and a Mentor to the Thiel Foundation 20Under20 program, both of which are supporting early stage technology-based companies.
Prior to this, Dr. Meyerrose worked as a technical and strategic advisor to a variety of companies and funds through a boutique life science consultancy he founded in 2009. In this role, he provided technical and regulatory guidance for therapeutic products for wound healing, stroke, and rare inherited metabolic disorders. He further provided diligence and strategy advice to several investment banks for their M&A and capital raise activity. These engagements led him to CincyTech USA in late 2011, where he worked to expand the life science portfolio of the public-private venture fund. He was responsible for identification, diligence, tech transfer, and commercialization of inventions from the Cleveland Clinic, Cincinnati Children's Hospital, and the regional venture community.
Bob More | Head of Venture Investing, Bill & Melinda Gates Foundation
Bob More is the head of venture investing for the Bill & Melinda Gates Foundation and leads the Global Health Venture Initiative. Prior to his current position, More was a general partner at Frazier Healthcare and a member of the firm's Biopharma Venture Team. His other previous positions include partner at Domain Associates, a Kauffman Fellow, chief operating officer of Small Molecule Therapeutics, and positions at Pharmacia Biotech, Somatogen, and MedVest. More serves as an advisory board member for Greenspring Associates, Okapi Ventures, BioMed Realty Trust, The Medical Industry Group of the NVCA, and The Sulpizio Family Cardiovascular Center. He received a master of business administration degree from the Darden School of Business Administration at the University of Virginia and a bachelor of arts from Middlebury College.
Mitchell Mutz, PhD, Chief Scientific Officer, Amplyx Pharmaceuticals, Inc.
Mitchell began his career in drug discovery in 1997 at the Palo Alto Institute for Molecular Medicine. He later worked at Scios, Inc. in Sunnyvale, on a project to discover small molecule therapeutics to treat Alzheimer's disease. In 2000, he left Scios to start Labcyte, Inc, a company that employs acoustic beam technology to move liquid for drug screening applications. At Labcyte, Mitchell participated in seeking the initial venture financing of the company, raising $5 million within his first five months of employment. He also served as Director of Chemistry and later as Principal Scientist. Labcyte is now profitable, employs over 100 people worldwide, and its screening systems are in use at all ten of the world's largest pharmaceutical companies.
Mitchell co-founded Amplyx Pharmaceuticals with Professor Gerald Crabtree of Stanford University in 2007. Amplyx employs chemical modification to repurpose existing small molecule drugs to improve efficacy and lower toxicity. Finding it difficult to raise money from large v.c. firms for an early stage company, Amplyx instead raised money from angel investors including Life Science Angels, Tech Coast Angels, and Golden Seeds, and more recently from the National Institutes of Health SBIR grant program. Since 2011, Amplyx has been awarded eight NIH SBIR grants and received over $4.5 million in non-dilutive funding. Amplyx operates from within the Janssen Labs incubator, housed within Janssen Pharmaceuticals in San Diego. Mitchell started his PhD in Chemistry at the University of Rochester and completed his thesis work at Princeton University. He has a B.A. in Chemistry from Oberlin College. Mitchell is an inventor on 32 issued US patents.
Una Ryan, OBE, PhD, DSc | Chair, The Bay Area BioEconomy Initiative (BA-BI); Managing Director, Golden Seeds (Silicon Valley); Partner, Astia Angels and The Angel Forum
Dr. Ryan has recently been named Chair of The Bay Area BioEconomy Initiative (BA-BI), a non-profit organization committed to fostering an atmosphere of innovation and collaboration in an effort to enhance a vibrant BioEconomy in the Bay Area.
Dr. Ryan is Managing Director Golden Seeds (Silicon Valley), an investment firm that pursues above market returns through the empowerment of women entrepreneurs and the people who invest in them. She is also a partner in Astia Angel, investing in women-led ventures as well as The Angel Forum, a group of 25 high net worth individuals who are dedicated to investing in, mentoring and advising Silicon Valley startups.
She was President and CEO of Diagnostics For All, Inc. (DFA), developing inexpensive diagnostics for global health and agriculture. She was President and CEO of Waltham Technologies, Inc. a cleantech/energy start-up. She was also formerly President and CEO of AVANT Immunotherapeutics, Inc, (NASDAQ) a company developing vaccines and immunotherapeutics for cancer, travelers, food safety, and global health.
Dr. Ryan had a long academic career and was a Howard Hughes Investigator, Established Investigator of the American Heart Association and a NHLBI MERIT Awardee. Her board positions include AMRI (NASDAQ), RenovoRx, a company developing an innovative device to enhance treatment options for pancreatic cancer patients and Bioarray Therapeutics, a company developing a diagnostic to determine the best treatment for breast cancer. She is on the board of BayBio and was Chair of MassBio, as well as the Biotechnology Industry Organization (BIO), New England Healthcare Institute, Board of Associates of the Whitehead Institute, Strategy & Policy Council of the MIT Center for Biomedical Innovation, the Massachusetts Life Sciences Collaborative Leadership Council and Management Sciences for Health (MSH).
Dr. Ryan holds a Ph.D. in Cellular and Molecular Biology from Cambridge University and BS degrees in Zoology, Microbiology and Chemistry from Bristol University. She received an Honorary Doctor of Science degree from Bristol University in 2009. In 2007, Dr. Ryan received the Albert Einstein Award for outstanding achievement in the life sciences. In 2002 Her Majesty Queen Elizabeth II awarded Dr. Ryan the Order of the British Empire (OBE) for services to biotechnology.
Melissa Stevens | Deputy Executive Director, FasterCures
Melissa L. Stevens is deputy executive director of FasterCures, the Milken Institute's center focused on accelerating medical solutions. In this capacity she leads planning and implementation of FasterCures' priorities and programs to improve the efficiency of the medical research system. Specifically she directs the FasterCures' Philanthropy Advisory Service, a service that provides philanthropists with data to make informed investments into high-impact nonprofit medical research that can accelerate the development of innovative treatments. Stevens also leads efforts to identify, evaluate, and construct innovative financing vehicles to provide capital for promising, early-stage research. She also helps to coordinate Partnering for Cures, an investor-style conference that facilitates innovative collaborations across all sectors of the medical research system. Finally, she manages strategic partnerships across pharmaceutical and biotechnology companies, foundations, and the investor community.
Prior to joining FasterCures, Stevens worked in the health sciences consulting practice of PricewaterhouseCoopers, advising clients across the healthcare continuum. She graduated with honors from The Pennsylvania State University's accelerated Science BS/MBA Program with a bachelor's degree in biochemistry and MBA with an emphasis in both finance and marketing.
[moderator] Michael Flaschen | Senior Director New Venture Transactions, Johnson & Johnson Innovation
Michael is the Transactions Team Leader at the J&J Innovation Center. Michael has been working on technology transactions for over fifteen years, first as an attorney and then as a business development lead. Michael has experience with a wide variety of transactions, from academic collaborations to commercial product licensing. Michael led the negotiation and execution of the J&J Innovation Center's alliances with Evotec, StartX, QB3 and LabCentral. Prior to joining J&J, Michael was in strategy and corporate development at Amgen. While at Amgen, Michael led a number of innovative transactions on the BD or legal side, including Amgen's multi-product clinical inflammation collaboration with Astra-Zeneca, Amgen's partnerships with Micromet, Xencor and Cytokinetics, and Amgen's denosumab partnership with GSK.
---
JLABS Bay Area
About Johnson & Johnson Innovation, JLABS Johnson & Johnson Innovation, JLABS (JLABS) is a global network of open innovation ecosystems, enabling and empowering innovators to create and accelerate the delivery of life-saving, life-enhancing health and wellness solutions to patients around the world. JLABS achieves this by providing the optimal environment for emerging companies to catalyze growth and optimize their research and development by opening them to vital industry connections, delivering entrepreneurial programs and providing a capital-efficient, flexible platform where they can transform the scientific discoveries of today into the breakthrough healthcare solutions of tomorrow. At JLABS we value great ideas and are passionate about removing obstacles to success to help innovators unleash the potential of their early scientific discoveries. JLABS is a no-strings-attached model, which means entrepreneurs are free to develop their science while holding on to their intellectual property. JLABS is open to entrepreneurs across a broad healthcare spectrum including pharmaceutical, medical device, consumer and healthtech sectors. The JLABS flagship opened in 2012 in San Diego at Janssen's West Coast Research Center, and since then has grown to ten global locations including the Bay Area, Boston & Lowell, MA, Houston, Toronto, Beerse (Belgium), with New York City, opening in June 2018, and Shanghai in 2019. For more information please visit www.jlabs.jnjinnovation.com or follow @JLABS. About Johnson & Johnson Innovation Johnson & Johnson Innovation LLC focuses on accelerating all stages of innovation worldwide and forming collaborations between entrepreneurs and Johnson & Johnson's global healthcare businesses. Johnson & Johnson Innovation provides scientists, entrepreneurs and emerging companies with one-stop access to science and technology experts who can facilitate collaborations across the pharmaceutical, medical device and consumer companies of Johnson & Johnson. Under the Johnson & Johnson Innovation umbrella of businesses, we connect with innovators through our regional Innovation Centers, Johnson & Johnson Innovation | JLABS, Johnson & Johnson Innovation - JJDC, Inc. and our Business Development teams to create customized deals and novel collaborations that speed development of innovations to solve unmet needs in patients. For more information please visit www.jnjinnovation.com or follow @JNJInnovation.
Event contact
---