Show Me the Money: Alternative Sources of Capital Onsite payments
Add this event to your calendar:
17/04/2014 15:00
17/04/2014 18:00
America/Los_Angeles
Show Me the Money: Alternative Sources of Capital Onsite payments
Janssen Research & Development LLC , 3210 Merryfield Row , San Diego , CA 92121
JLABS San Diego together with Janssen R&D
false
DD/MM/YYYY
Show Me the Money: Alternative Sources of Capital Onsite payments
Janssen Research & Development LLC , 3210 Merryfield Row , San Diego , CA 92121
April 17, 2014 from 15:00 PM to 18:00 PM (PST)
$10 - $35
---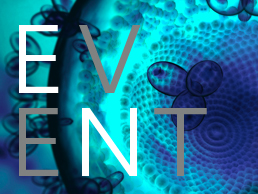 Program Overview:
When building a biotech company you need buckets of cash for development, but where can one find the cash and is all money created equally? While venture capital is the traditional source of capital there are alternative funds for your biotech company and some sources have the added benefit of being non-dilutive whilst remaining core to your mission. There may be a time and a place for venture capital, but at the early stages of development leave no stone unturned. Join our panel to hear from a diverse set of funding sources such as innovative grant programs, government agencies, foundations, angel investors, patient advocacy groups and crowd funding platforms that have funding opportunities for your company.

Our panel discussions are candid, interactive and informal. We hope you walk away with the real story behind how things work so you can make it happen for yourself. This panel will be followed by a networking reception.

Panelists:
Linna Chen, JD, PhD | Member, Life Science Angels read bio»
Kris Dyszynski | Strategic Business Developer, Cato BioVentures and Cato Research read bio»
Rania Nasis, MD | Managing Director, Poliwogg read bio»
Ross Tonkens, MD | Director, Science & Technology Accelerator Division, American Heart Association read bio»
[moderator] Court Turner, JD | Venture Partner, Avalon Ventures read bio»

Agenda:
3:00pm | Registration & Networking
3:30pm | Introductions
3:35pm | Panel Presentation
5:00pm | Networking Reception & Tours of Janssen Labs
6:30pm | Close

Cost:
Academic/Student Rate | $20
General Public | $40
On-site | $50

Partner:
 

Speakers: 


Linna R. Chen, JD, PhD | Member, Life Science Angels
Linna R. Chen, J.D., Ph.D. is a member of Life Science Angelsand serves on its device screening committee. Life Science Angels is a premier angel investment group focused solely on early stage medical device and life science start-ups. It comprises solely of high net worth individuals from the medical device or biotech fields. Since 2005, LSA has invested over $35M in 32 early stage companies, attracted in excess of 700M in contemporary or follow-on venture capital, and achieved five favorable exits. Linna is also a registered US patent attorney who specializes in assisting small and medium sized companies in developing and managing their IP portfolios to maximize market value. Linna is the owner of Linna Chen Intellectual Property Law, LLC. She works closely with her clients to develop and execute IP strategies, identify patentable inventions, and help her clients strategically position themselves in order to cost-effectively benefit from their intellectual property portfolios. Her practice area includes medical device, nanotechnology, bioinformatics, medical diagnostics, biotechnology, chemical art, and computer software.
Kris Dyszynski, BA | Strategic Business Developer, Cato BioVentures and Cato Research
Mr. Dyszynski has over 30 years of experience in the development, sales and marketing of pharmaceuticals and devices. Prior to joining Cato BioVentures, Mr. Dyszynski was VP Business Development for The Centre for Integrated Preclinical Drug Development at the University of Queensland, where he secured major strategic collaborations with multi-national pharmaceutical companies through co-development grants from the Australian Research Council. For the nine years prior, he was VP Business Development at Alchemia Limited, where he was instrumental in securing marketing and manufacturing partners for a generic anticoagulant which was subsequently launched on the US market. During his career in the biotechnology industry, he roles have also included strategic planning, project management, alliance management, corporate financing and investor relations functions.
Rania Nasis, MD | Managing Director, Poliwogg
Dr. Nasis has successful experience as a management executive in the healthcare and biotechnology sectors. From 2012 to 2014, she was Managing Director at Regenerative Medicine Strategy Group, LLC, a boutique management consulting firm. While there, she assisted early stage companies in developing growth strategies for markets with unmet medical need and provided guidance on emerging industry and regulatory trends, as well as financing and partnership opportunities. She currently sits on the Board of Directors of 5Plus, a company developing Kinect-enabled digital health tools to make physical therapy more efficient.
In 2013, she launched and currently chairs the Greater Los Angeles Chapter of the Society of Physician Entrepreneurs (SoPE), a non-profit global biomedical and healthcare innovation network that provides entrepreneurs with the education, training, and connections to help bring their ideas and inventions to the market. In this role, she has built a strong executive board, secured funding for chapter initiatives and has been successful in obtaining engagement from the entrepreneur and investor communities. She is also a Los Angeles Ambassador for XX in Health, an initiative of Rock Health, which connects and empowers female visionaries to drive change in healthcare.
From 2009 to 2011, she was General Manager at California Stem Cell, Inc, a stem cell therapeutics company. There, she guided daily operations and oversaw development of novel cell therapy products and drug screening tools. She helped raise over $10M in financing for the early stage biotech, including $8M from investors as well as additional non-dilutive financing from key strategic partnerships and nonprofit disease foundations. She directed the FDA submission of an IND application of a first-in-human trial for a human embryonic stem cell-derived therapy and secured Orphan Drug Designation Status for the investigational product. Additionally, she spearheaded a multi-million dollar global manufacturing and distribution partnership with a major provider of research tools in the life sciences sector, driving product launches, new product development and technology transfer for stem cell-derived research tools.
In 2008, she was Co-founder and CEO of Wanzo, a startup that combined gaming, fitness and social networking with a motion-sensing mobile device to encourage children to be more physically active. In 2008, the company won Tech Coast Venture Network's Survivor IV Competition and was also a winner of the Stradling Yocca Carlson & Rauth Business Plan Competition at the University of California at Irvine.
From 2003 to 2005, she was a researcher in the functional MRI laboratory of the Department of Radiology at New Jersey Medical School investing pain pathways in the brain. From 2002 to 2003, she was a research assistant at the Center for Molecular Diagnostics and Genome Research at Drexel University, where she worked on the development of non-invasive prenatal screening methods for the detection of cystic fibrosis. She has three peer-reviewed publications and has contributed chapters to three textbooks on stem cell therapeutics.
Dr. Nasis received her Medical Degree from New Jersey Medical School, her Masters of Business Administration degree from the Paul Merage School of Business at University of California at Irvine and her Bachelor of Science degree from Drexel University. She is a resident of Los Angeles, California.
Ross Tonkens, MD | Director, Science & Technology Accelerator Division American Heart Association
Dr. Tonkens heads the American Heart Association's (AHA) Science and Technology Accelerator investment fund, a venture philanthropy program. In this role he is charged with identifying and funding the most game changing innovations and propelling them rapidly from lab bench to bedside, to assist AHA in achieving its 2020 IMPACT goals of decreasing death from heart attack and stroke by 20% by the year 2020.
Prior to joining AHA Dr. Tonkens founded CardioBio Consulting, an interna-tional consulting firm offering specialized clinical development services to pharma and biotech clients, helping them in moving their technologies from molecule to market.
Previously, as Chief Medical Officer, of Regado Biosciences, a spin-off from Duke, he took them from first human trials through successful use of their instantly reversible anticoagulant in coronary stenting. Before joining Regado he served for over five years as Global Head of Cardiovascular Therapeutics for Quintiles, the world's largest contract research organization, where he led a global team of cardiologists in conduct of "mega-trials" for approval of such drugs as Eli Lilly's Effient (prasugrel).
Dr. Tonkens has participated in placement of over $500 million in private equity funding, and his bibliography includes publications in Circulation and the Journal of Thrombosis and Hemostasis, among others. Recently, he coauthored a book on due diligence in pharmaceutical venture capital and partnering deals. Dr. Tonkens received both his BA and MD degrees from Yale University, and did his cardiology fellowship at Cedars-Sinai Medical Center under H.J.C. (Jeremy) Swan and William Ganz, inventors of the "Swan-Ganz" catheter. He also served on the faculties of both UCLA and the University of Nevada.
[moderator] Court R. Turner, JD | Venture Partner, Avalon Ventures
Court R. Turner, J.D. joined Avalon Ventures in 2008. Mr. Turner is President, CEO and Director of Carolus Therapeutics, COO and Director of Afraxis, and former Director of Zacharon Pharmaceuticals (acquired by BioMarin), each Avalon VIII portfolio companies. Additionally, Court led Avalon's investment in RQx Pharmaceuticals as its founding CEO and Chairman; is COO and Director of Sova Pharmaceuticals; and a Board Observer of Cardeas Pharma, each Avalon IX portfolio companies.
Prior to joining the Avalon team, Mr. Turner spent over a decade of his career within companies in the San Diego biotechnology community. Starting in 1997, Mr. Turner joined Aurora Biosciences Corporation (acquired by Vertex Pharmaceuticals in 2001) in its Legal and Strategic Alliances departments focused on technology licensing, business development and a myriad of corporate legal matters facing a public company, including SEC filings and M&A transactions. In June 2002, Mr. Turner joined Kalypsys, Inc. a then start-up small molecule drug discovery company. During his tenure at Kalypsys, the company grew from 15 to over 125 employees with an impressive product pipeline and three rounds of financing totaling over $170M. Mr. Turner was a member of the Kalypsys Executive Management Team.
Mr. Turner received a Bachelor's Degree from San Diego State University and a Juris Doctor degree from the University of San Diego School of Law.
---
JLABS San Diego together with Janssen R&D
Johnson & Johnson Innovation, JLABS (JLABS) is a global network of open innovation ecosystems, enabling and empowering innovators to create and accelerate the delivery of life-saving, life-enhancing health and wellness solutions to patients around the world. JLABS achieves this by providing the optimal environment for emerging companies to catalyze growth and optimize their research and development by opening them to vital industry connections, delivering entrepreneurial programs and providing a capital-efficient, flexible platform where they can transform the scientific discoveries of today into the breakthrough healthcare solutions of tomorrow. At JLABS we value great ideas and are passionate about removing obstacles to success to help innovators unleash the potential of their early scientific discoveries. JLABS is a no-strings-attached model, which means entrepreneurs are free to develop their science while holding on to their intellectual property. JLABS is open to entrepreneurs across a broad healthcare spectrum including pharmaceutical, medical device, consumer and healthtech sectors. The JLABS flagship opened in 2012 in San Diego at Janssen's West Coast Research Center, and since then has grown to ten global locations including the Bay Area, Boston & Lowell, MA, Houston, Toronto, Beerse (Belgium), with New York City, opening in June 2018, and Shanghai in 2019. For more information please visit www.jlabs.jnjinnovation.com or follow @JLABS.
Event contact
---