Texas Trailblazer: Larry Lawson
JLABS @ TMC , John P. McGovern Campus , Houston , TX 77021
September 06, 2017 from 18:30 PM to 21:00 PM (CST)
$10 - $35
---

In the Lone Star State, Texans have a pride that's unmatched, and in the new Texas Trailblazers series at JLABS @ TMC, we're tapping into these hometown heroes that have been brave enough to forge into the unknown and make a real difference in their industries. The Texas Trailblazers are an elite group of Texans that have achieved insurmountable successes in their endeavors, and JLABS @ TMC is providing a platform for them to discuss their failures, successes, and advice for budding entrepreneurs.
Agenda:
4:30 PM | Registration Opens, Networking 
5:00 PM | Presentation  
6:00 PM | Q&A
7:00 PM | Program Close

Speakers:
Larry Lawson | Founder and Chairman of HeartcoR Solutions read bio»

Fees: 
 $15 | General Public
 
Location:
JLABS @ TMC
John P. McGovern Campus
2450 Holcombe Blvd, Suite J
Houston, TX 77021

Parking Information:
Please park in the self parking areas of the McGovern Campus. Grab a Token at the gate and bring it to the event space. We encourage carpooling and using the TMC shuttles.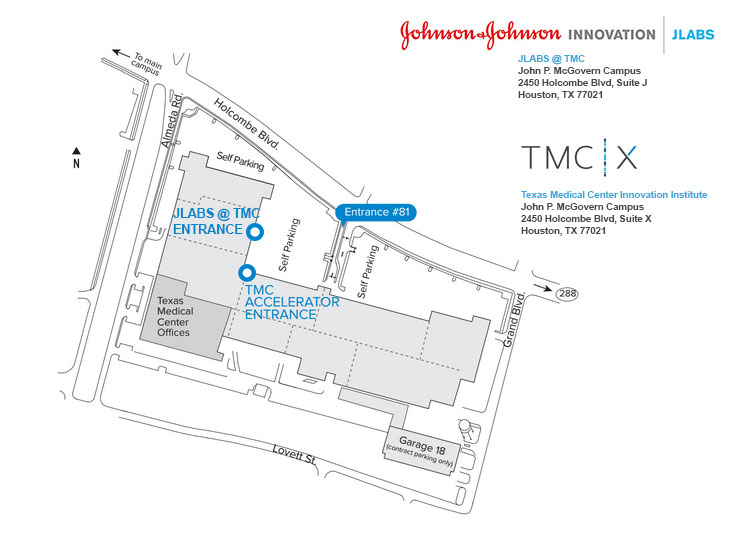 Speakers Biographies:

Larry Lawson | Founder and Chairman at HeartcoR Solutions


As Founder and former Chairman and CEO of eCardio/Preventice, Larry lead the company's strategic direction and vision. With more than 45 years of medical device industry and healthcare industry experience, Larry draws on his extensive market development and commercialization expertise to identify opportunities to advance arrhythmia diagnostic solutions.
As an experienced healthcare executive and entrepreneur, Larry was founder and CEO of Diagnostic Monitoring Associates, a national marketing and sales firm specializing in the development and delivery of cardiac services to physician practices through out America. Prior to DMA, Larry held various positions within healthcare companies including executive management responsibilities in surgical product sales, marketing, mergers and acquisitions, market development and manufacturing. With early career experience at Johnson & Johnson, Edward Weck & Co. and Deseret Medical, Larry achieved success with several early-stage medical device companies including Life Med Technologies and Futuremed Interventional.
---
JLABS @ TMC
Johnson & Johnson Innovation, JLABS (JLABS) is a global network of open innovation ecosystems, enabling and empowering innovators to create and accelerate the delivery of life-saving, life-enhancing health and wellness solutions to patients around the world. JLABS achieves this by providing the optimal environment for emerging companies to catalyze growth and optimize their research and development by opening them to vital industry connections, delivering entrepreneurial programs and providing a capital-efficient, flexible platform where they can transform the scientific discoveries of today into the breakthrough healthcare solutions of tomorrow. At JLABS we value great ideas and are passionate about removing obstacles to success to help innovators unleash the potential of their early scientific discoveries. JLABS is a no-strings-attached model, which means entrepreneurs are free to develop their science while holding on to their intellectual property. JLABS is open to entrepreneurs across a broad healthcare spectrum including pharmaceutical, medical device, consumer and digital health sectors. The JLABS flagship opened in 2012 in San Diego at Janssen's West Coast Research Center, and since then has grown to eight locations including the Bay Area, Boston & Lowell, MA, Houston, Toronto and a ninth location, New York City, launching in 2018. For more information please visit jlabs.jnjinnovation.com.
Event contact
---