From the Trenches: Are you ready to IPO?
Genentech Hall , Room N114 (GEN-N114) , San Francisco , CA 94158
May 20, 2014 from 13:00 PM to 15:30 PM (PST)
$10 - $35
---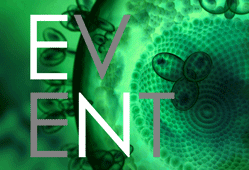 Program Overview:
2013 was the year of the IPO for the biotech community with over 40 biotech companies going public. Biotech companies are continuing to be the toast of Wall Street in 2014 and as most soar above their IPO price, there appears to be no end in sight. But, even in this seemingly wide open window, not all life science companies should or could go public. If a potential IPO is on your radar screen, join us for an honest and transparent workshop about lessons learned and key insights from those who have recently traveled the road to IPO.

The workshop will include detailed checklists from legal, accounting and communication professionals regarding the most important points to consider as you transition to a public company. Other questions answered include:

Am I ready to go public?
What are the most critical questions to ask on the road to IPO?
How long will the window hold?
What's life like after going public?

The "How to... Workshop" series is dedicated to giving you the keys to a successful business, from creation to exit. As with all our events, the "How to... Workshop" is interactive and informal so bring your questions with you!

Speakers:
Carin Canale-Theakston | President and Founder, Canale Communications Inc. read bio»
Bryan Giraudo | Managing Director, Leerink read bio»
John Orwin | President and Chief Executive Officer, Relypsa Inc. read bio»
Bennett Yee | Partner and Founding Attorney, Gunderson Dettmer Stough Villeneuve Franklin & Hachigian, LLP read bio»

Agenda:
11:00 AM | Registration, Lunch, and Networking
11:30 AM | Workshop
1:30 PM | Program Close

Cost:
General Public | $35
Academic/Student Rate | $20
On-site | $45

Speakers biographies


Carin Canale-Theakston | President and Founder, Canale Communications Inc.
Carin Canale-Theakston is the president and founder of Canale Communications Inc. In her role as president, Carin works closely with client teams, having provided senior level strategy to more than 125 life science companies of all shapes and sizes ranging from pre-series A financing to billion dollar public companies such as Amgen and Johnson & Johnson. Through her career in life science communications, she has advised a diverse range of companies including biotechnology, biopharmaceutical, medical device, diagnostics, research organizations and providers of enabling technologies.
In addition to client services, Carin is actively involved in the life science community. She is currently the vice chairwoman of the board of directors for BIOCOM, Southern California's life science trade association, and a member of the board of directors for the San Diego Venture Group. She is also a trustee of the Mission Hills Town Council and a member of the board for A Note to My Kid, a non-profit organization for gay and lesbian youth. A sought-after speaker, Carin frequently leads presentations and trainings on various communication topics for these organizations and others such as PRSA, the Biotechnology Industry Organization and California Healthcare Institute.
Prior to founding Canale Communications, Carin was president of the life sciences division of international public relations firm Porter Novelli, managing teams in San Diego, Los Angeles, Boston and New York. Carin joined Porter Novelli when the firm acquired boutique life sciences communication firm, Atkins + Associates, in which Carin was partner and managing director. Carin also held various positions for several agencies including Townsend Inc., Littlefield Communication and Burson-Marstellar. Before becoming engrossed in the agency world, Carin served as community relations director for a non-profit organization (Domestic Violence Intervention Services), where she generated global awareness, managed a national speaking circuit and supported the company's fundraising efforts.
Carin holds a bachelor of arts from the University of Tulsa with a major in communications and a minor in marketing.
Bryan Giraudo | Managing Director, Leerink
Bryan Giraudo joined Leerink Partners from Merrill Lynch in San Francisco, where he was responsible for the Firm's West Coast mid and small cap biotechnology and medical technology relationships. Bryan joined Merrill Lynch in 1997. Bryan has executed more than 70 initial public offerings, follow-on and convertible financing transactions, as well as product and company buy-side, sell-side and corporate collaboration strategic advisory assignments for biotechnology, specialty pharmaceutical and medical technology clients over his 12-year career in investment banking. Recent transactions include financings for Orexigen, ZymoGenetics and Theravance, as well as Ventana Medical System's hostile defense and subsequent sale to Roche and the sale of Cougar Biotechnology to Johnson & Johnson. Bryan received his B.A. from Georgetown University.
John Orwin | President and Chief Executive Officer, Relypsa Inc.
John Orwin joined Relypsa in June of 2013 as President, Chief Executive Officer and member of the board of directors. Under his direction Relypsa reported positive Phase 3 results for its lead drug, patiromer, and successfully completed its initial public offering. Prior to Relypsa, Mr. Orwin served as chief executive officer and a member of Affymax's board of directors starting in February 2011. From April 2010 to January 2011, he served as president and chief operating officer of Affymax. From 2005 to 2010, Mr. Orwin served as vice president and then senior vice president, BioOncology Business Unit, at Genentech, where he was responsible for all marketing, sales, business unit operations and pipeline brand management for Genentech's oncology portfolio in the United States. From 2001 to 2005, Mr. Orwin served in various executive-level positions at Johnson & Johnson, overseeing oncology therapeutic commercial and portfolio expansion efforts in the US. He has also held senior marketing and sales positions at Alza Pharmaceuticals, Sangstat Medical Corporation, Rhone-Poulenc Rorer Pharmaceuticals and Schering-Plough Corporation. Mr. Orwin holds an M.B.A. from New York University and a B.A. from Rutgers University.
Bennett Yee | Partner and Founding Attorney, Gunderson Dettmer Stough Villeneuve Franklin & Hachigian, LLP
Bennett is a partner and founding attorney of Gunderson Dettmer. Bennett's practice focuses primarily on the representation of emerging growth and public companies, start-up companies, venture capital investors, with specialization in corporate and securities law, public and private financings, mergers and acquisitions, and corporate partnering transactions. Bennett has been involved in dozens of public offerings for healthcare and technology companies. Bennett has been consistently named as one of the leading corporate attorneys by Chambers USA and The Legal 500, and has also been recognized as a Northern California "Super Lawyer" in securities and corporate finance. He received his J.D. from the UCLA School of Law and also a B.A. in Political Science and History, magna cum laude, from UCLA where he was elected Phi Beta Kappa.
---
JLABS Bay Area
About Johnson & Johnson Innovation, JLABS Johnson & Johnson Innovation, JLABS (JLABS) is a global network of open innovation ecosystems, enabling and empowering innovators to create and accelerate the delivery of life-saving, life-enhancing health and wellness solutions to patients around the world. JLABS achieves this by providing the optimal environment for emerging companies to catalyze growth and optimize their research and development by opening them to vital industry connections, delivering entrepreneurial programs and providing a capital-efficient, flexible platform where they can transform the scientific discoveries of today into the breakthrough healthcare solutions of tomorrow. At JLABS we value great ideas and are passionate about removing obstacles to success to help innovators unleash the potential of their early scientific discoveries. JLABS is a no-strings-attached model, which means entrepreneurs are free to develop their science while holding on to their intellectual property. JLABS is open to entrepreneurs across a broad healthcare spectrum including pharmaceutical, medical device, consumer and healthtech sectors. The JLABS flagship opened in 2012 in San Diego at Janssen's West Coast Research Center, and since then has grown to ten global locations including the Bay Area, Boston & Lowell, MA, Houston, Toronto, Beerse (Belgium), with New York City, opening in June 2018, and Shanghai in 2019. For more information please visit www.jlabs.jnjinnovation.com or follow @JLABS. About Johnson & Johnson Innovation Johnson & Johnson Innovation LLC focuses on accelerating all stages of innovation worldwide and forming collaborations between entrepreneurs and Johnson & Johnson's global healthcare businesses. Johnson & Johnson Innovation provides scientists, entrepreneurs and emerging companies with one-stop access to science and technology experts who can facilitate collaborations across the pharmaceutical, medical device and consumer companies of Johnson & Johnson. Under the Johnson & Johnson Innovation umbrella of businesses, we connect with innovators through our regional Innovation Centers, Johnson & Johnson Innovation | JLABS, Johnson & Johnson Innovation - JJDC, Inc. and our Business Development teams to create customized deals and novel collaborations that speed development of innovations to solve unmet needs in patients. For more information please visit www.jnjinnovation.com or follow @JNJInnovation.
Event contact
---