Why Ya Buggin' Out? Regulatory Hurdles and Other Obstacles on the Path to MicroBiome Market
Add this event to your calendar:
18/05/2017 17:00
18/05/2017 20:00
America/Los_Angeles
Why Ya Buggin' Out? Regulatory Hurdles and Other Obstacles on the Path to MicroBiome Market
JLABS , 3210 Merryfield Row , San Diego , CA 92121
JLABS San Diego together with Janssen R&D
false
DD/MM/YYYY
Why Ya Buggin' Out? Regulatory Hurdles and Other Obstacles on the Path to MicroBiome Market
JLABS , 3210 Merryfield Row , San Diego , CA 92121
May 18, 2017 from 17:00 PM to 20:00 PM (PST)
$10 - $35
---

Along with the enormous promise there's lot of uncharted territory in the world of Microbiome. Separating what we believe we know and what we truly know about the microbiome is essential to directing research and commercialization efforts. From scoping microbiome-based modalities and sourcing new platforms, to identifying regulatory strategies and insights there are a number of steps to development and commercialization from both the industry and startup point of view.

To explore the latest on this topic from the bench through clinical solutions Johnson and Johnson Innovation gathered a panel of trailblazers for a look at case studies and historical learnings to help better understand if this is truly the golden age of microorganisms.

Topics covered:


What are the regulatory hurdles? Will the European laws affect the US market?
What are the concerns of the FDA and how are they viewing?
What are the clinical hurdles to be overcome?
What is the consumer path for microbiome based solutions?
How will products be marketed in terms of different regulations?
What are the thoughts on the intellectual property challenges?
How have startups thought about the regulatory approach and the IP concerns?

Speakers:
Lada Rasochova | CEO, Dermala, Inc. read bio»
[moderator] Stephanie Robertson , PhD. | Sr. Director, Consumer Scientific Innovation, Johnson & Johnson Innovation, California read bio»
Yug Varma | CEO & Co-founder, Phi Therapeutics read bio»
Dan Yarbrough | Associate, Knobbe Martens read bio»


Agenda:
3:00 PM| Registration Opens, Networking
3:30 PM | Introductions
3:35 PM | Panel Presentation
5:00 PM | Networking Reception*
6:00 PM | Program Close
*light food and beverage provided



Fees:
$25 | General Public
$20 | Student/Academic
$35 | At the door


Location:
JLABS
3210 Merryfield Row
San Diego, CA


Speakers' Biographies:


Lada Rasochova | CEO, Dermala, Inc.
Dr. Lada Rasochova is the chief executive officer of Dermala Inc., an early stage biotechnology and consumer health company that uses the human microbiome to develop treatments for chronic skin diseases and improve skin health. Dr. Rasochova has been involved in commercialization of biotechnology products for the past 20 years. She spent more than 15 years in pharma sector where she held various leadership positions, including in the Dowpharma division of the Dow Chemical Company where she built and managed the human vaccine unit from the ground up and advanced several vaccine candidates into human clinical trials. Dr. Rasochova joined the Rady School of Management in 2008 to lead science and technology commercialization initiatives at UC San Diego. She co-founded and has served as the executive director of the California Institute for Innovation and Development (CIID), started two award-winning startup accelerators, StartR and mystartupXX, and the Rady Venture Fund where she is a managing director. Dr. Rasochova is an executive council member of the Qualcomm Institute, executive committee member of the Center for Drug Discovery Innovation, member of the Clinical and Translation Research Institute, affiliate member of the Center for Microbiome Innovation, and an advisory board member of CAICE at UC San Diego. She is also a mentor for the UC Regents Scholars Research Initiative and an advisor and member of Astia Angels. Dr. Rasochova received her Ph.D. from Iowa State University and MBA from Rady School of Management at UC San Diego. She is an inventor of several issued patents, author of numerous scientific publications, and recipient of several awards including San Diego Athena's Pinnacle award and the Most Innovative Thinker award from the San Diego Magazine.
  Connect with Lada  


[moderator] Stephanie Robertson | New Ventures, Johnson & Johnson Innovation, California
Stephanie joined the New Ventures team at J&J's California Innovation Center in 2014. She brings expertise in drug discovery and early clinical development, business development and alliance management. Previously, Stephanie was at the University of California, San Francisco UCSF where she led business development efforts for the campus and built and led a one of the first formal alliance management teams found in an academic setting. Prior to this, Stephanie was Program Director for the UCSF Sandler Center for Drug Discovery and also helped in the establishment and oversight of the UCSF Grand Multiple Myeloma Translational Initiative (GMMTI). Prior to joining UCSF, Dr. Robertson worked for over a decade at Exelixis, Inc. During her tenure at Exelixis the company grew from start-up to over 700 employees. She grew from leading a computational biology team to serving as scientific project leader for drug discovery programs in cancer, cardiovascular disease and metabolism, project manager for early oncology clinical programs and leading alliance management for several programmatic collaborations with large pharma. She earned an undergraduate degree in chemistry (Honors) at the University of Michigan, Ann Arbor, and a Ph.D. in chemistry at the University of California, Berkeley.
  Connect with Stephanie:  

Yug Varma | CEO & Co-founder, Phi Therapeutics
Yug is the CEO and co-founder of Phi Therapeutics, a microbiome therapeutics company based in San Francisco that is developing targeted treatments for chronic bacterial diseases. Using phage as targeted antibacterials, Phi is able to specifically remove pathogens without disturbing beneficial flora, and replace them with proprietary probiotic bacteria. Phi is currently focused on dermatological diseases, with acne as the first indication. Yug received his postdoctoral training with Michael Fischbach at UCSF, his Ph.D. at Johns Hopkins University, and a B.Sc. + M.Sc. in chemistry at IIT Bombay in India.
Connect with Yug: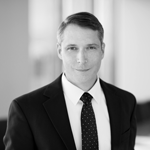 Dan Yarbrough | Associate, Knobbe Martens
Dr. Dan Yarbrough is an associate with Knobbe Martens Olson and Bear, LLP, one of the nation's premier intellectual property law firms. His current practice focuses on strategic patent procurement, due diligence, and licensing in the biotechnology and pharmaceutical industries. Dr. Yarbrough has deep experience with microbiome modulation technologies, and currently represents several early-phase companies in developing patent portfolios incorporating microbiome-based treatments for human and animal disease. Prior to practicing law, Dr. Yarbrough spent seven years as a researcher and inventor in the oral biology space, and is listed as a co-inventor on nine U.S. patents relating to a first-in-class species-selective antibiotic for the treatment of mucosal infections. Dr. Yarbrough holds a Ph.D. in biology from the University of Oregon and a J.D. from the University of Michigan Law School. He has published extensively on topics such as protein structure, peptide drug design, tissue regeneration, and patent eligibility in the life sciences, and was part of the founding scientific team of C3 Jian, Inc., a microbiome-focused Los Angeles-area biotechnology startup.
Connect with Dan:  

---
JLABS San Diego together with Janssen R&D
Johnson & Johnson Innovation, JLABS (JLABS) is a global network of open innovation ecosystems, enabling and empowering innovators to create and accelerate the delivery of life-saving, life-enhancing health and wellness solutions to patients around the world. JLABS achieves this by providing the optimal environment for emerging companies to catalyze growth and optimize their research and development by opening them to vital industry connections, delivering entrepreneurial programs and providing a capital-efficient, flexible platform where they can transform the scientific discoveries of today into the breakthrough healthcare solutions of tomorrow. At JLABS we value great ideas and are passionate about removing obstacles to success to help innovators unleash the potential of their early scientific discoveries. JLABS is a no-strings-attached model, which means entrepreneurs are free to develop their science while holding on to their intellectual property. JLABS is open to entrepreneurs across a broad healthcare spectrum including pharmaceutical, medical device, consumer and healthtech sectors. The JLABS flagship opened in 2012 in San Diego at Janssen's West Coast Research Center, and since then has grown to ten global locations including the Bay Area, Boston & Lowell, MA, Houston, Toronto, Beerse (Belgium), with New York City, opening in June 2018, and Shanghai in 2019. For more information please visit www.jlabs.jnjinnovation.com or follow @JLABS.
Event contact
---